HISTORIC: The World Just Took One Huge Step Forward For Elephants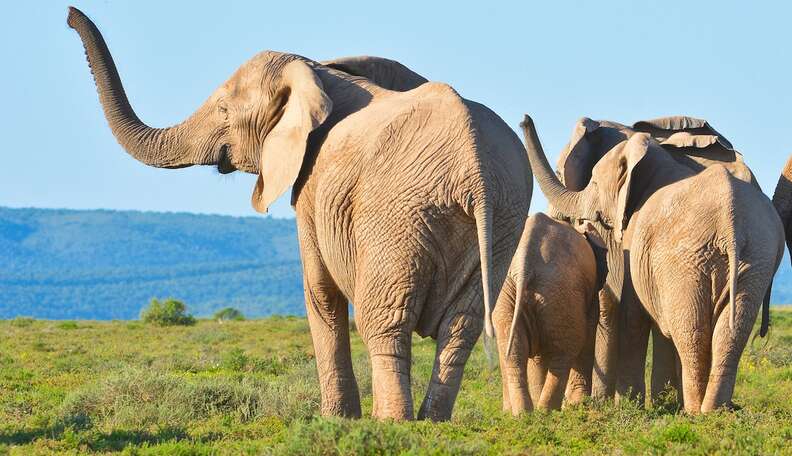 In a move already being hailed as "historic," U.S. President Barack Obama and China's President Xi Jinping agreed to ban ivory sales in their respective countries on Friday.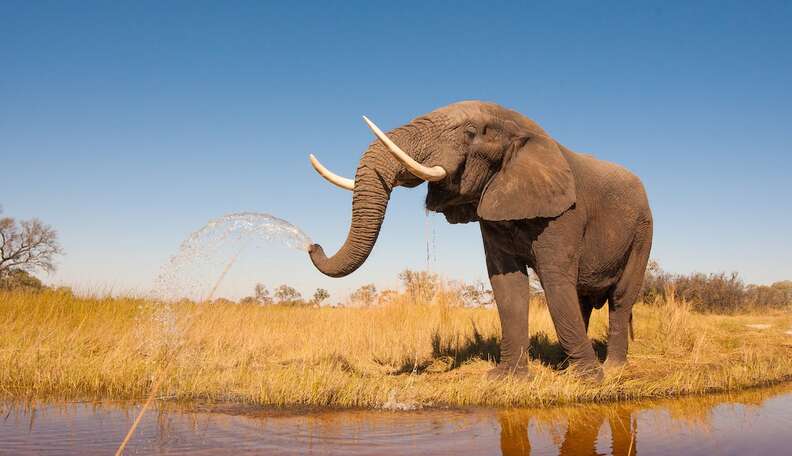 "The United States and China commit to enact nearly complete bans on ivory import and export, including significant and timely restrictions on the import of ivory as hunting trophies, and to take significant and timely steps to halt the domestic commercial trade of ivory," the White House stated in a fact sheet released Friday . "The two sides decided to further cooperate in joint training, technical exchanges, information sharing, and public education on combating wildlife trafficking, and enhance international law enforcement cooperation in this field. The United States and China decided to cooperate with other nations in a comprehensive effort to combat wildlife trafficking."
The announcement marks the first high-level commitment by Xi to end ivory sales in China, the world's largest market, and follows a pledge made by Chinese officials in May to phase out the domestic legal trade, WildAid said in a statement they released immediately following the announcement. The U.S. is the world's second largest market for ivory.
While international ivory trading has been banned since 1989, the legal domestic trade of ivory in Hong Kong, China, Thailand, Vietnam and the U.S. has had a hand in feeding a poaching crisis that has spiraled out of control. By the time the international ban was put in place, African elephant populations plummeted from 1.3 million in 1979 to just over 600,000 by the end of the '80s. Since January 2012 alone, more than 103,000 elephants are thought to have been slaughtered by poachers. Today, it's estimated that there are only about 450,000 wild African elephants left.
Warning: Graphic image below
What happened today will hopefully be the beginning of the end of a poaching crisis that, according to WildAid, has been killing 33,000 elephants each year.
"Today's announcement is the greatest single step that could be taken to reduce poaching for elephants. Legal ivory trade has always been used as a cover to launder poached ivory, and when it was authorized by the previous administration in China in 2009, poaching escalated dramatically in Africa," WildAid CEO Peter Knights said in a press release. "The Chinese government has supported our ivory demand reduction campaign, led by Yao Ming and Li Bingbing, and has provided support for conservation efforts in Tanzania and other African countries. We thank both Presidents for their personal support for elephant conservation and call upon Hong Kong to join China and the U.S. in consigning the ivory trade to the trash can of history."