Hillary Clinton Says She Loves Elephants, But They're Breaking Her Heart
"What is your spirit animal?"
That lighthearted question, posed by an "Ellen" fan on Facebook live, prompted Hillary Clinton to tell a bittersweet story.
"I really like elephants," the presidential candidate told Ellen DeGeneres. "I love the way elephants remember. I love the way ... the matriarch of the family looks out for everybody."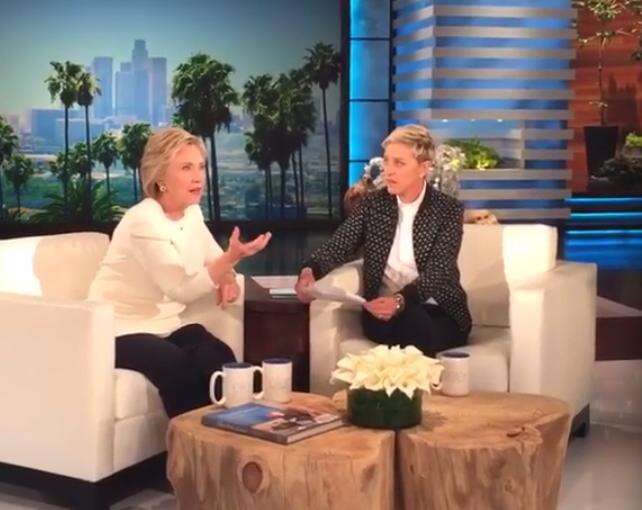 But then she touched on a darker aspect of an elephant's existence: "It just breaks my heart that they're being poached and murdered and babies [are] being left to defend themselves."
Clinton said a naturalist in Kenya told her a story that left her heartbroken. The man had a cocktail party on his veranda, which overlooked a pond where elephants would come to drink.
As the guests watched, one of the elephants approached the group and singled out one woman.
"The elephant got close and then was like staring at all the people, and reached her trunk back and took ahold of a woman's arm who had on an ivory bracelet," Clinton said, "and pulled the woman toward her and then looked at the bracelet and looked at the woman's eyes."