"I'd explain 'Moby Dick' to you - but I don't have time before today's graduate committee meeting."
"This is an immensely interesting historical tome. I mean, not that you'd know."
"Next time, buy me a book I haven't already read. NINE times."
"I would prefer to be undisturbed in my scholarly pursuits. Thnx."
"I'm researching the philosophical conception of Being ... Being-On-All-Your-Books."
"You haven't gathered your secondary sources yet? I can't say I'm surprised ... "
"No, I guess you wouldn't know it's National Poetry Month."
"My work is never really done. I'm just resting my eyes."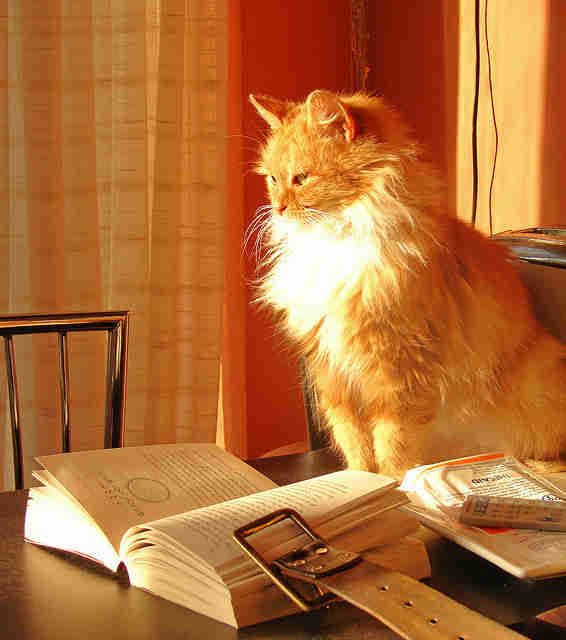 "Wrong, Wittgenstein. Wrong."
"This book was pretty good - but its entire premise is incorrect. LOL."
"What if no one understands my dissertation?!"
"Of course you can borrow 'Old Possum's Book of Practical Cats.' I'll be done around NEVER."