There are few types of friendships more pleasant than those freely offered by a dog, ever ready for a hearty romp in the park or a sweet snuggle on the couch. But some trusty canine companions not only bring added joy to life, they'll also actually end up saving it.
Two-year-old pit bull Raja, who lives with Jennifer Green in Indianapolis, proved this week that he is far more than just a pleasing pet, reports WISHTV.com.
On Monday, while Green was at work in the basement of their home, a fire broke out upstairs. The blaze, ignite by some improperly disposed of fireplace ash, might have grown large enough to trap her had it not been for Raja's unwillingness to let the problem persist with his human unawares.
"[He] kind of jumped on me and whimpered and you know he does that sometimes, but then he got down and then he came back and I'm like what's wrong? So I got up and by the time I got to the bottom of the stairs, I could hear the smoke alarms going off," Green told news station RTV6.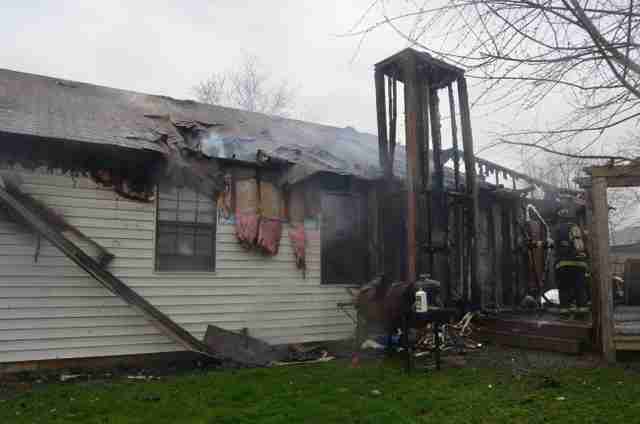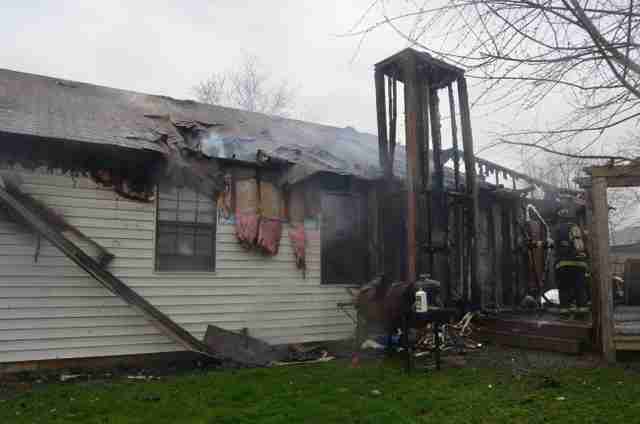 Thanks to Raja's quick thinking, Green was able to escape in time. The loyal dog, however, continued to stand guard inside the home until rescue arrived. Firefighters treated him for smoke inhalation, but his injuries weren't life-threatening.
This isn't the first time a pet has leaped into action to save their human's life. In fact, it happens more often than you might think.