9 Furry And Feathered Heroes Who Saved Their Humans In 2014
Few bonds are as strong or as lasting as those shared between people and their pets, though thankfully the extent of that love and loyalty are rarely tested beyond the shared pleasures of day to day life. There are occasions of near-tragedy, however, when a pet's undying affection for their owners is manifested in lifesaving actions.
Here are nine of the year's most courageous and quick-thinking animal companions - who, when called upon to help their humans, revealed themselves to be nothing less than furry (and feathered) heroes.
Loyal Puppy Leads Rescuers To Toddler Lost In The Wilderness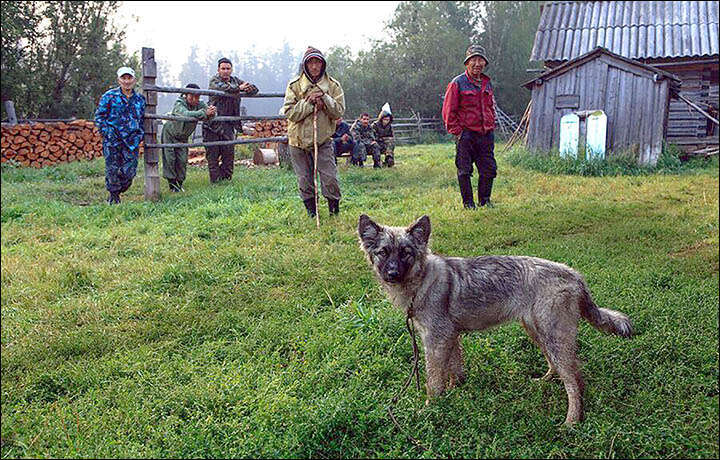 The rugged wilderness of Siberia is a daunting and perilous place even for the most hardened outdoorsman, so when a 3-year-old named Karina got lost in the rugged woods, her family feared the worst. But despite the odds stacked against her, the little girl was able to survive, and was rescued, all thanks to her loyal puppy.
For more than a week, the fluffy pet remained by Karina's side, huddling next to her to keep her warm over several long, chilly nights. Meanwhile, hopes began to fade that she'd be found alive - that is, until the dog eventually wandered into town, after which he proceeded to lead rescuers back to where the girl was waiting.
"Thank God, the girl is safe and sound," said one official. "And thanks too to the dog who did his duty by his young owner when it really mattered to save her life."
Slinky Malinki The Cat Alerts Neighbors That His Human Needs Help
(Pixabay)
Slinky Malinki the cat might not have the most noble-sounding of names, but despite the rather whimsical moniker, his life saving actions this year showed him to be nothing short of a bewhiskered little superhero.
When Slinky's owner, a retired nurse in England named Jenny, collapsed at home after having a bad reaction to some medication, it might have seemed that death was inevitable. For days, the elderly woman drifted in and out of consciousness. But fortunately, the cunning cat somehow knew it was up to him to take matters into his own paws.
After managing to escape the house, Slinky then began persistently tapping on the window of a neighbor's house, prompting them check on Jenny who was discovered in the nick of time.
"He saved my life," Jenny later said of her beloved Slinky. "Without him I might not have made it."
Loyal Dog, Sky, Gives Her Life To Save Owner From Shark Attack
Captain Franz Van Derpoll was spearfishing off the coast of Australia earlier this year, joined as always by his dog Sky who sat aboard the boat, when his life was saved by her selfless act of heroism.
Van Derpoll says he was beneath the water when he realized he was being encircled by two large sharks. But his life-threatening predicament had apparently not gone unnoticed by Van Derpoll's loyal pet, who promptly leapt in after him - preserving his life, even though the resulting attack ultimately ended her own life.
"She probably decided to jump over the side to protect me," said Van Derpoll. "I had two good years with her in the end but sometimes I wish it was me and not her ... Sky was special."
Tara The Courageous Cat Battles Back Dog To Save A Little Boy
There's been no shortage of courageous pet stories in 2014, but few are quite as captivating as this one involving a ferocious feline named Tara who intervened to save her little human from a dog attack.
The cat's quick-thinking, which was captured on CCTV earlier this year outside her home in California, earned her worldwide praise - but most importantly of all, it prevented a child from being seriously injured.
For her actions, the cat's hometown honored her with a holiday all her own, officially proclaiming June 3 as "Tara the Hero Cat Day."
Roman The Dog Saves Teen From Committing Suicide
(Pixabay)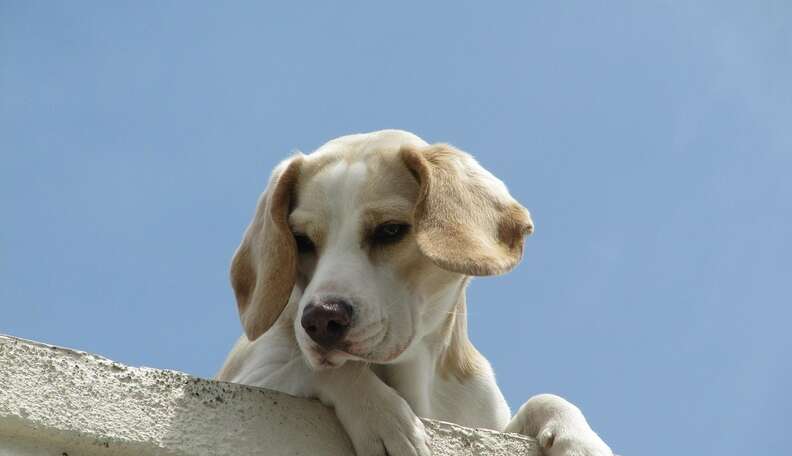 Little is known about what may have driven a 13-year-old girl in China who wanted to take her own life earlier this year, but one thing is for certain - she was able to get the help she so desperately needed thanks her dog, Roman.
The troubled teenager was moments away from jumping from a rooftop when Roman latched onto her shirt, holding her back long enough for rescuers to hurry in and pull her to safety.
Roman's gesture of kindness in his owner's darkest moment was a bit of karma, according to the girl's family's landlord, she had adopted Roman just six months earlier.
Concerned Cockatiel, Dylan, Saves Man From Burning Home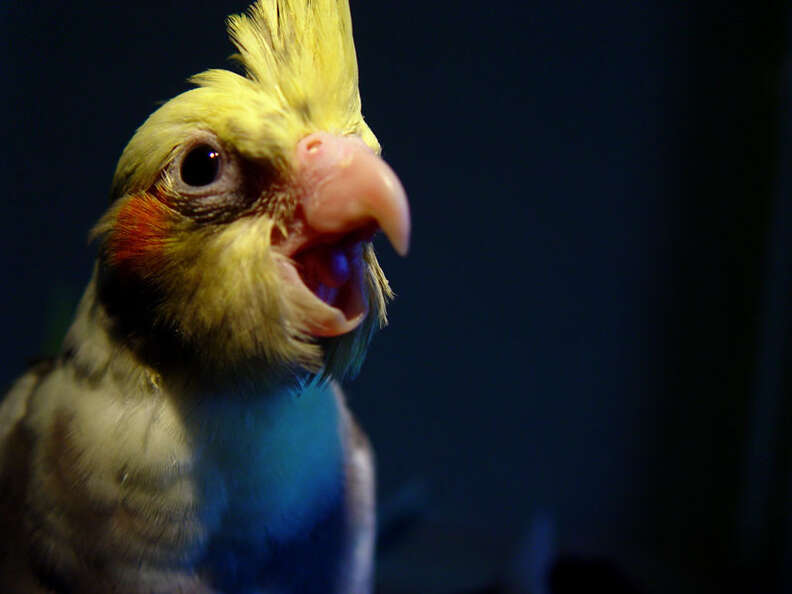 Dylan may be a bird, but when it comes to protecting his human companion, he's certainly not flighty.
This year, the colorful cockatiel's owner, Andrew, had just fallen asleep after his third shift of work when a fire broke out beneath his house. Andrew was so exhausted, he failed to notice that his home was filling with smoke and flames. But fortunately, Dylan was on hand to alert him, sounding the alarm with a cacophony of squawking which woke Andrew in time for both to escape the blaze unharmed.
Andrew wasn't shy in admitting the bird's role in saving his life:
"Without Dylan waking me up, I probably wouldn't be here right now."
Dog Named Kiara Fights Off Home Invader In Defense Of A Little Girl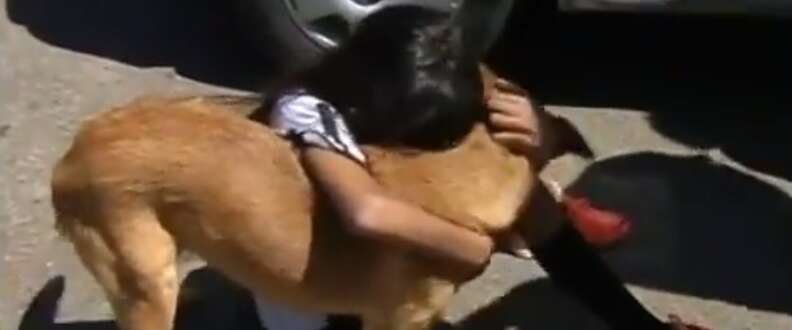 A 10-year-old girl in Brazil might not be alive today if it weren't for the heroism of her adopted dog named Kiara.
The girl was at home alone with her dog earlier this year when a stranger stopped by to ask for a cup of water. After she agreed and allowed him inside, however, the unidentified man began to assault her. The girl suffered a blow to the head which caused her to lose consciousness. But before she passed out completely, the potentially deadly attack was cut short when Kiara leapt in, biting at the man and causing him to flee.
"There was a time when we thought of giving Kiara away, but we won't get rid of her anymore," the girl's father said. "First, it was God who helped save my daughter. Secondly, it was the dog, our hero."
Ace The Pit Bull Alerts Deaf Owner In Time To Escape House Fire
13-year-old Nick Lamb, who's legally deaf, was home alone earlier this year when a fire broke out that might have cost him his life - that is, if it weren't for his dog, Ace.
Nick had removed the external components of his cochlear implants to nap, so the sound of a smoke alarm would not have been able to alert him to the growing threat. Fortunately, the quick-thinking pit bull seemed to understand his owner needed more than sounds to be awakened - so instead he treated Nick to a rousing dose of sloppy licks until the boy began to stir, after which they both made it out alive.
"He saved my life," says Nick.
Parrot Named Wunsy Rescues Owner During An Assault
Taking a pet parrot on a jog through the park might sound like a rather unconventional sort of activity, but having her feathered friend Wunsy by her side made all the difference for one bird-owner this year.
Wunsy was flying alongside his owner in a London park when an unknown assailant approached and pushed her to the ground. Before the situation could escalate into something much worse though, the brave little parrot swooped in to the rescue - lashing out at the violent stranger with a barrage of wing-flapping and shrill squawks. Fortunately, the avian counterattack was enough to send the man running.
Police credited Wunsy for his role in keeping his owner safe.