Hero Officer Rescues Chihuahua From Busy California Freeway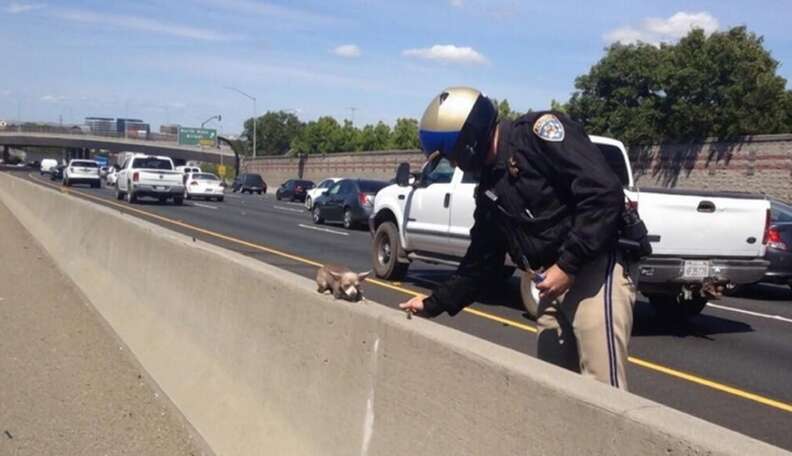 It's hard to say with certainty that it was an act of human cruelty that put this frightened little chihuahua atop a median barrier on a busy California freeway, but how he was delivered to safety is an example of quite the opposite.
It was rush hour along I-680 in the Bay Area when a CHP motorcycle officer finally spotted the tiny dog cowering precariously in the center divide, in real danger of being struck by a vehicle if he dared venture off his narrow perch.
At first the chihuahua wasn't eager to be moved, but the caring officer was able to win his trust by offering him a piece of protein bar, after which he allowed himself to be picked up and brought to safety.
Sadly, CHP officer John Fransen says that the animal was probably abandoned there, left to fend for himself by his neglectful owner.
"As sad as it sounds, it actually happens pretty often," he tells NBC Bay Area.
Contra Costa County Animal Control says that the little dog is doing well. Since the story first broke yesterday, several people have already called to ask about adopting him.