Loyal Dog Ran For Help After Bike Accident Left Man Paralyzed
<p> <a href="https://www.youtube.com/watch?v=2dP7Vj-BjPc">YouTube/KXAN</a><span></span> </p>
<p> <a href="https://www.youtube.com/watch?v=2dP7Vj-BjPc">YouTube/KXAN</a><span></span> </p>
Yogi the dog is kind of a celebrity - a few years ago he saved his owner's life after a mountain biking accident, earning him all kinds of praise and accolades. Despite his fame he's still all about helping his family.
Paul Horton was out biking with Yogi in the trails near their Lake Travis, Texas, home in 2010 when he hit a bump and was thrown violently from his mountain bike. He woke up on the ground, coughing up blood, with Yogi standing over him.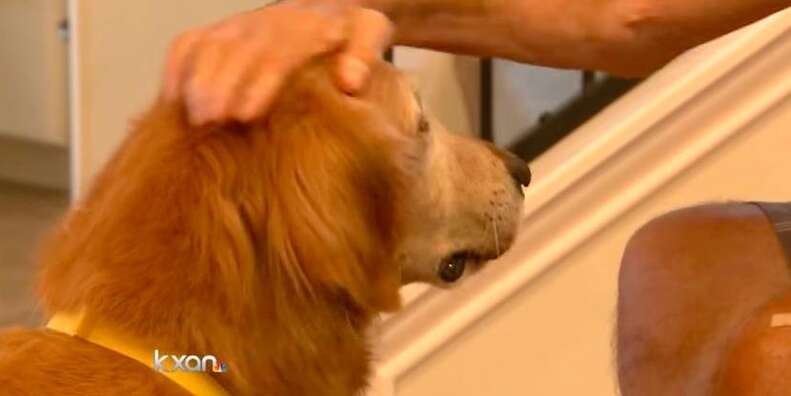 Horton quickly realized he couldn't move at all - he had been paralyzed in the accident. Sending Yogi for help was his only chance to survive.
Yogi understood exactly what his dad needed him to do ... he dashed back to the road, where he spotted some of the Hortons' neighbors. Yogi barked at them insistently until they followed him back to where Horton lay bleeding on the ground.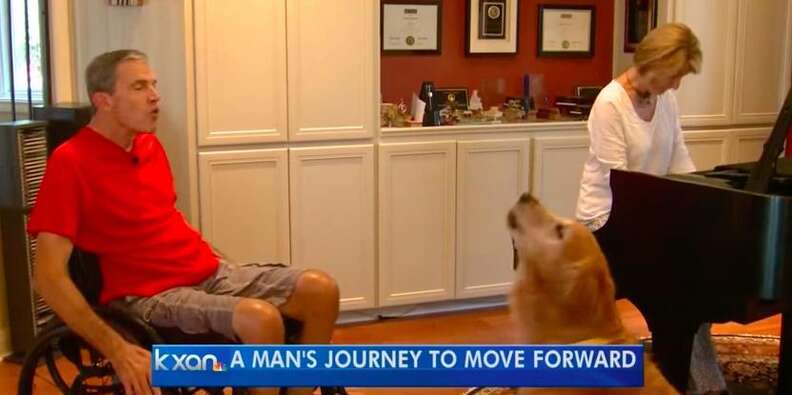 But the Hortons shared some sad news about Yogi this week: Their famous hero dog has been diagnosed with cancer, and given only six more months. Yogi has already begun treatment at a nearby veterinary clinic, where staff are delighted to be caring for a local celebrity.
The Hortons plan to make the end of Yogi's life happy and comfortable, although there may be no way to repay all that their loving dog has done for them.