Pollution in our oceans and on our shorelines has become a big problem and one photographer has discovered firsthand just how big of an issue it really is, not only for us but for the animals who call these places home.
Shawn Miller was walking along a beach in Okinawa, Japan, in 2010 when he saw it for the first time - a hermit crab scurrying along in front of him with a bottle cap as a shell.
"I was amazed to see this animal adapting with a bottle cap," Miller told The Dodo. "I couldn't believe it and had to take a second look. I was impressed that hermit crabs make due with available trash. I was curious and wanted to learn more about this behavior."
Fourteen billion pounds of trash are dumped into the world's oceans every single year. And not every species is able to make the best of this trash the way hermit crabs do - thousands of marine animals are killed from ingesting or getting entangled in our trash each year.
Miller soon began searching the world's beaches looking for more hermit crabs turning human trash into homes for themselves, and was astounded at just how many he was able to find.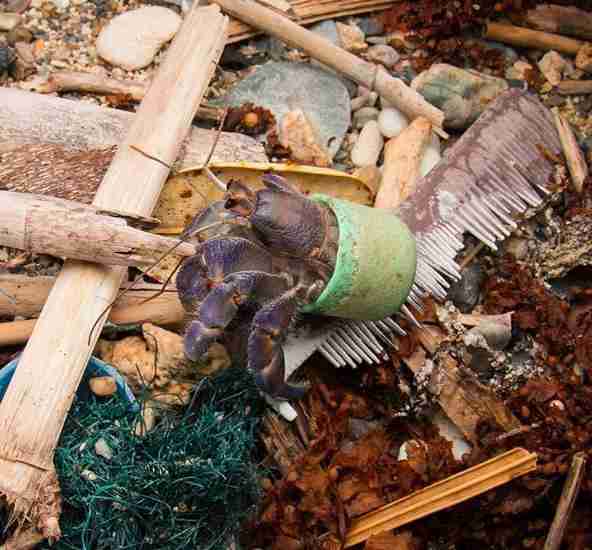 He's found hermit crabs with shells made from bottle caps ...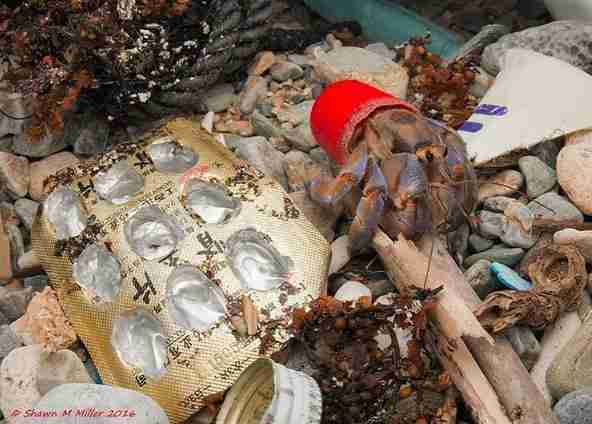 ... laundry detergent caps ...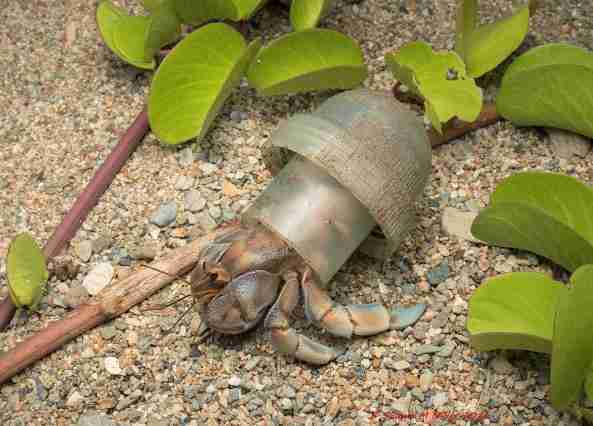 ... and a plastic measuring cup from a cough syrup bottle.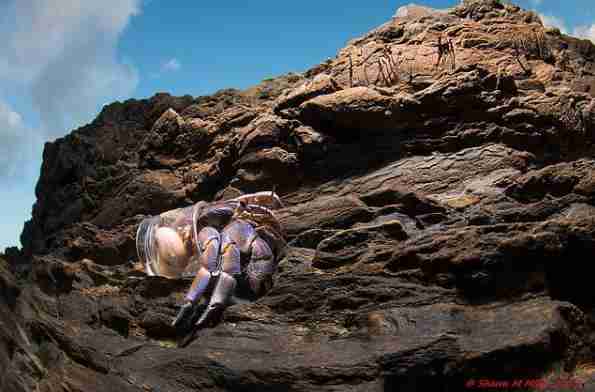 "I noticed more trash piling up on our shorelines searching for hermit crabs and realized it was a serious problem," Miller said.
Miller decided to photograph each hermit crab he found with an unusual manmade shell in order to educate people about this sad phenomenon.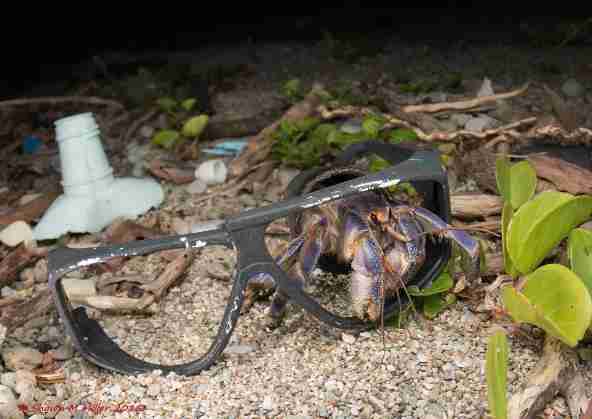 "I wanted to bring awareness to our pollution problems on our shorelines," Miller said. "Hopefully these images will inspire people to care more about nature."