Finnegan McNeil the toy schnauzer became a hearing alert service dog when he was just 2 years old. Since then, he's been helping his dad interact with the world around him, and has become his best friend along the way.
As a hearing alert service dog, Finnegan has some very important duties. He alerts his dad to things like sirens, his name being said by someone, cell phone calls and texts, smoke and fire alarms, doorbells and knocks, or someone entering a private room. Finnegan has also been trained to know when these sounds are important for his dad to know about, and when he can just let them pass.
"Some of the alerts are contextual-based, i.e., sirens when in the home or office are ignored but not in the car," Steven File, Finnegan's dad, told The Dodo.
Finnegan alerts his dad to sounds by pushing his nose against his hand, mouthing, pawing or by going back and forth to the sound. For example, if the doorbell is ringing, he'll run back and forth towards the door.
"Training usually involves about two total years of training, and it is generally held that only about 8 percent of the total canine population can meet the minimum standards of self-discipline, alertness and eagerness to please," File said.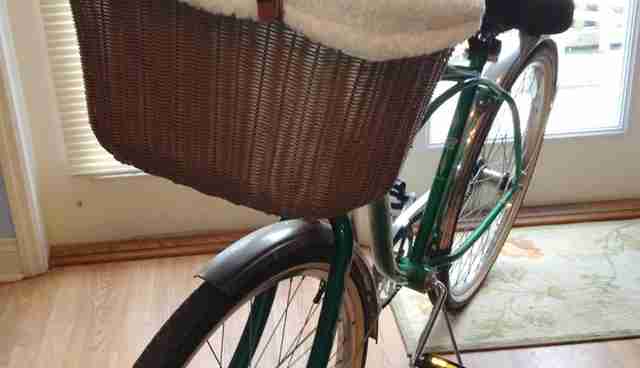 Finnegan's dad has Meniere's Disease, which is where his hearing loss comes from. Finnegan is also trained to alert his dad when an attack caused by the disease is coming, anywhere from 10 to 30 minutes ahead of time. The attacks cause his dad to experience vertigo, and Finnegan's alerts help him to ensure that he's in a safe place when the attack occurs.
Quinnelan, Finnegan's younger brother, is also being trained as a hearing alert service dog, and is almost halfway through his training at only 18 months old.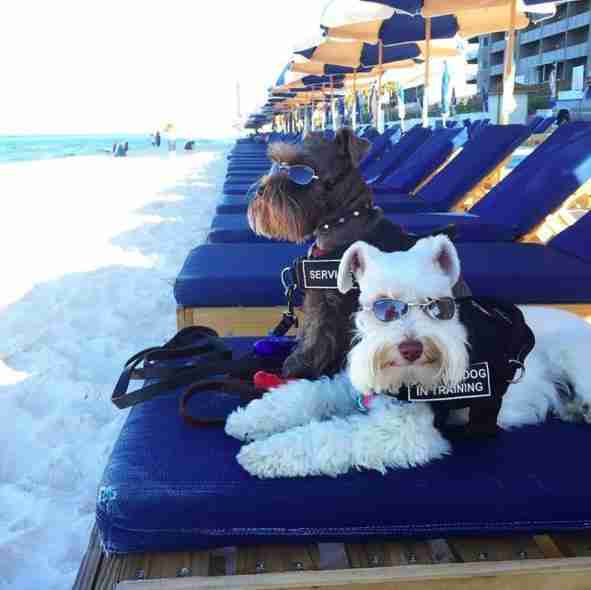 Finnegan is by his dad's side every single day. Without him, his dad would have no way of interpreting the sounds happening all around him, and would likely feel very lost. Finnegan is a true hero to his dad - but of course, he also loves getting time to relax and just be a dog.
"When Finnegan has his service dog harness on, he is like a highly disciplined soldier in a military uniform, always awake and paying close attention to noises and sounds," File said. "But take Finnegan's service dog harness off and he and his brother Quinnelan will play and chase each other for hours on end, just like normal dogs. Overall, Finnegan's demeanor is more that of a laid-back, big dog in a little dog body!"
Finnegan and his brother also wear special goggles and noise-filtering "mutt muffs" to help keep them safe and focused while they help their dad. And, of course, they look absolutely adorable wearing them, so that's a huge plus.