Owl From 'Harry Potter' Is Now Living In Nightmare Cage
"Animals used for film and television have been neglected, left hungry, and treated like disposable props."
Some of Hollywood's most famous animals could be enduring unthinkably bleak lives, a new investigation claims.
The cats, birds, pigs, dogs and other animals at Birds & Animals Unlimited (BAU), a leading animal talent supplier with a branch in California, were denied food and veterinary care and lived in squalid cages, an eyewitness who worked there between August and November 2016 told PETA.
The animal talent agency has production credits on many popular films and shows, including "Pirates of the Caribbean," "Game of Thrones" and "Harry Potter" films. But the lives of these animals appear to be far from luxurious.
An owl named Crash, who workers said starred in some of the "Harry Potter" movies, was discovered in an enclosure where the floor was allegedly littered with six weeks' worth of feces.
Two cats who, according to workers, star in the upcoming feature "Benji," were denied food for days because they were considered too fat. They allegedly lost 5 percent of their bodyweight in five days.
BAU employees reportedly misrepresented themselves to shelters, according to PETA, taking dogs to work in film productions and live at the facility rather than get adopted by families. Even when temperatures dropped into the 40s, dogs were left outside overnight without bedding to keep them warm, according to PETA.
Three pigs who appeared in "College Road Trip" were emaciated and one suffered from bloody sores on her side, PETA said.
Then there's the case of the missing kangaroo. The BAU told the the U.S. Department of Agriculture (USDA), which is responsible for overseeing facilities like this and enforcing the Animal Welfare Act, that a kangaroo had been sent to Texas, but a manager admitted that the animal had died at the facility - he'd broken his jaw and could no longer eat.
And a whole month went by when a veterinarian didn't step foot on the facility, the eyewitness told PETA - adding that a number of animals had died of untreated conditions on the BAU's watch.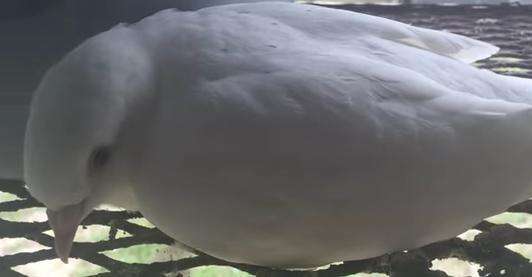 "Filmmaking is perceived as a glamorous industry, but that is not the reality when captive exotic animals are forced to perform," Kate Dylewsky, program associate at Born Free USA, told The Dodo. "They are often used for profit by businesses like BAU with no concern for their needs or wellbeing ... Computer-generated imagery (CGI) is a sophisticated and humane alternative."
"Animals used for film and television have been neglected, left hungry and treated like disposable props," Lisa Lange, senior vice president at PETA, said. "The only way to ensure that a production is humane is to keep it animal-free."
PETA has filed a complaint with the USDA.
Watch the footage of BAU below:
BAU did not immediately reply to The Dodo's request for comment.