A five day old seal pup was found in a field in Lincolnshire, England after it had been separated from its mum.
She was found in a muddy field with confused cows wondering who she was and where she had came from. A bird watcher nearby had spotted the poor seal pup and had called the RSPCA immediately. They came and collected her almost immediately.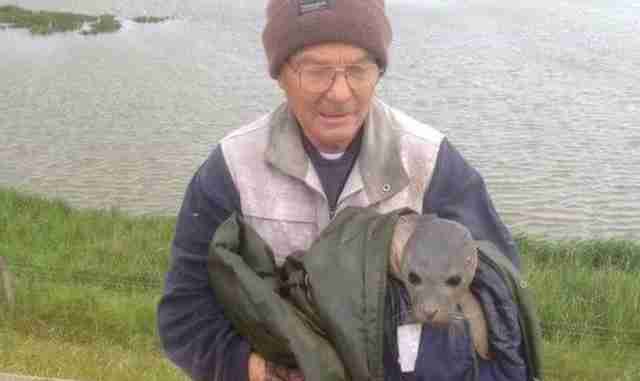 > They have named the baby seal Celebration and is now safe and recovering in the Natureland Seal Sanctuary in Skegness, England.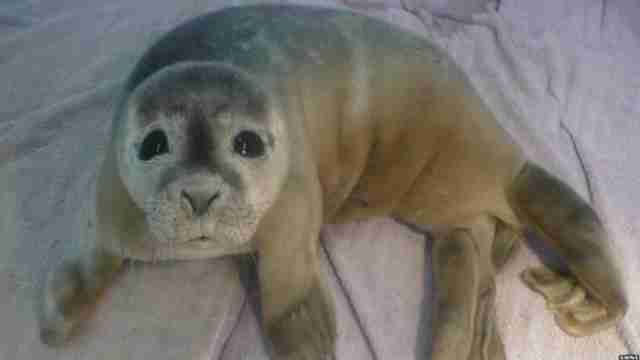 > They are hoping to take care of Celebration until she is a bit bigger and they can release her back into the oceans again. From now on though she has to be trained how to swim and survive in the ocean by humans.