Happy Ending: New Yorkers Flock To Kicked Cat's Rescue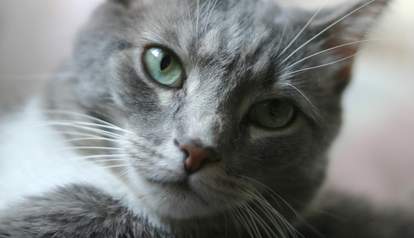 King is one tough cat -- and New Yorkers can't get enough of him. After footage showed a Brooklyn man kicking him, the gray-and-white stray was hospitalized and is s being evaluated at the ASPCA Animal Hospital.
But according to an ASPCA spokesperson, the hospital has been flooded with requests to adopt King. No word yet on who the lucky owner will be, but King definitely has a happier future in store for him.
The suspect, 21-year-old Andre Robinson was arrested Monday for the incident, after an online petition against him gained more than 2,000 signatures.
[rebelmouse-frontpage https://www.rebelmouse.com/MyRescue/]