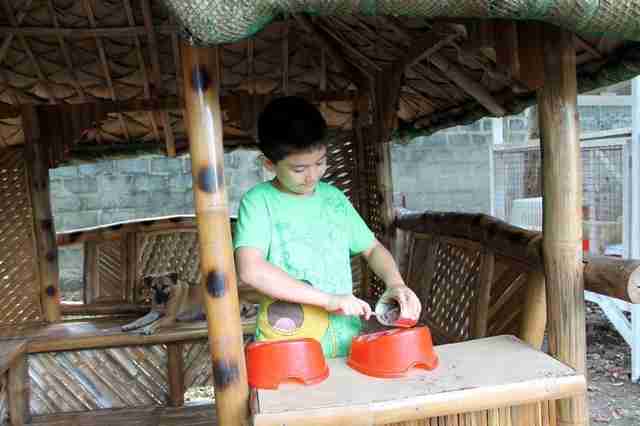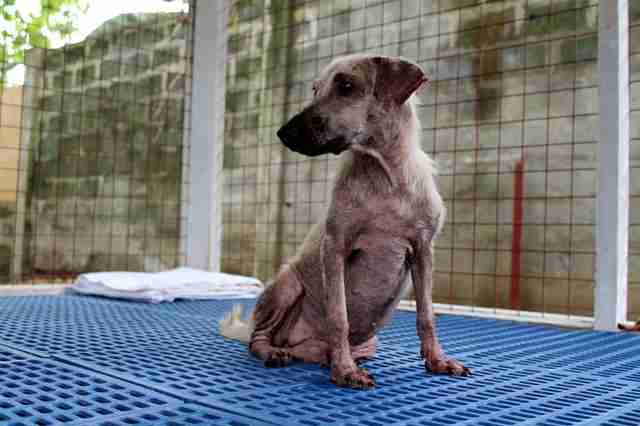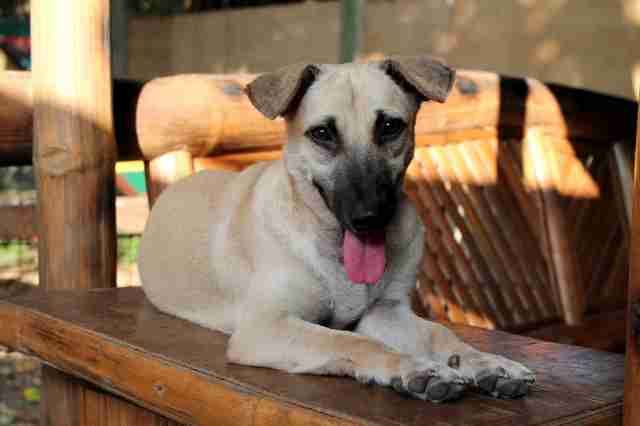 Ken doesn't only rescue dogs. He recently came across Ceiling, a feral cat who was trapped in the ceiling of a local veterinary clinic.
One of the most stunning of these transformations has been that of these six puppies whom Ken rescued back in December 2014.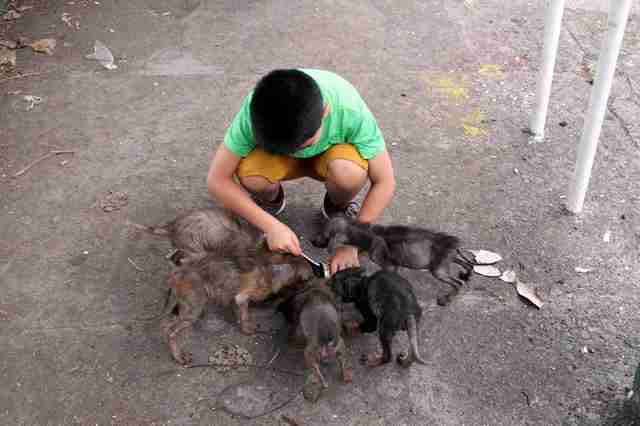 The health of the puppies was so bad, Ken did not expect all to survive.
However, with regular feedings and medical treatment, these six puppies grew into beautiful dogs, each named after a distinguished scientist.
As the photos below show, they don't even look like the same dogs anymore.
Bohr, named after scientist Niels Bohr, models for the photo.
Einstein sticks his tongue out.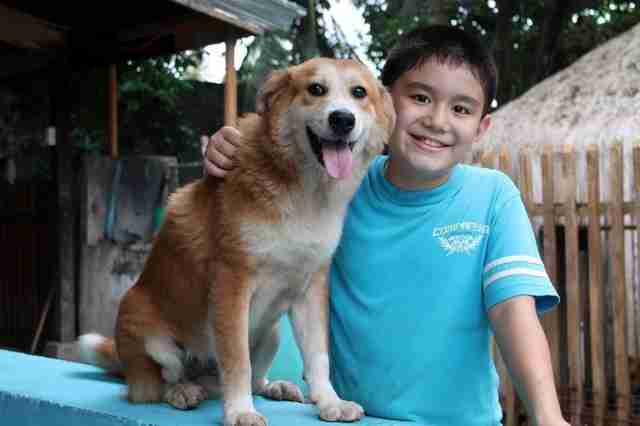 Newton gravitates toward our hearts.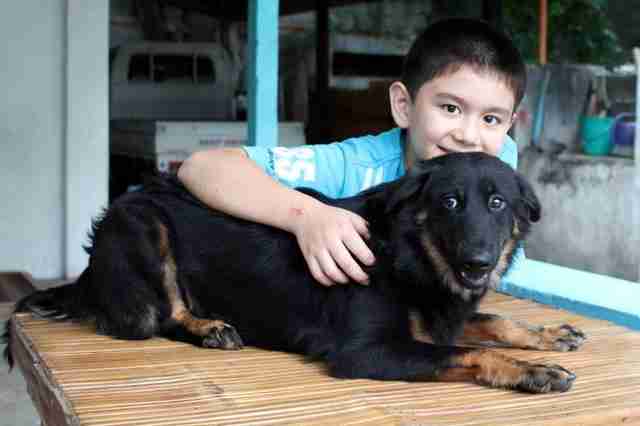 There's a high probability that this pup, named after Blaise Pascal, is loving life right now.
Here's the constantly cute Planck, named after Max Planck.
And shockingly adorable Tesla, named after Nikola Tesla.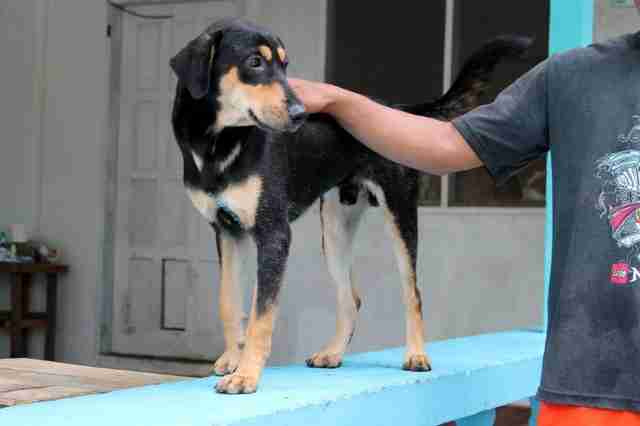 Thanks to donations, Ken and his team are able to provide food, medical treatment and shelter for many dogs and cats who would otherwise have nothing.
You can check out more inspirational stories of the dogs and cats at the Happy Animals Club here. Additionally, you can explore the Club's animals who are available for adoption.