Dog Seized By Police For Being A Pit Bull Is Finally HOME
This is the way Hank's incarceration comes to an end. Not with a bang. But with two tiny words written on a Facebook post that were heard around the world.
"Hank's home."
After spending 19 nights in a government kennel - every one of them sleepless for both the dog accused of being a pit bull and the family he was torn from - Hank was reunited with his family on Tuesday afternoon.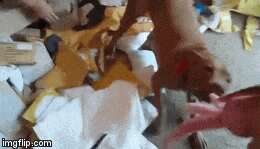 When he was returned to his home in Belfast, Northern Ireland, Hank ran to his owners, Leonard Collins and Joanne Meadows.
And the family dog licked away the best kind of tears.
"When he ran to us, Joanne cried," Collins told The Dodo. "We were both delighted to see him."
And then came the hugs.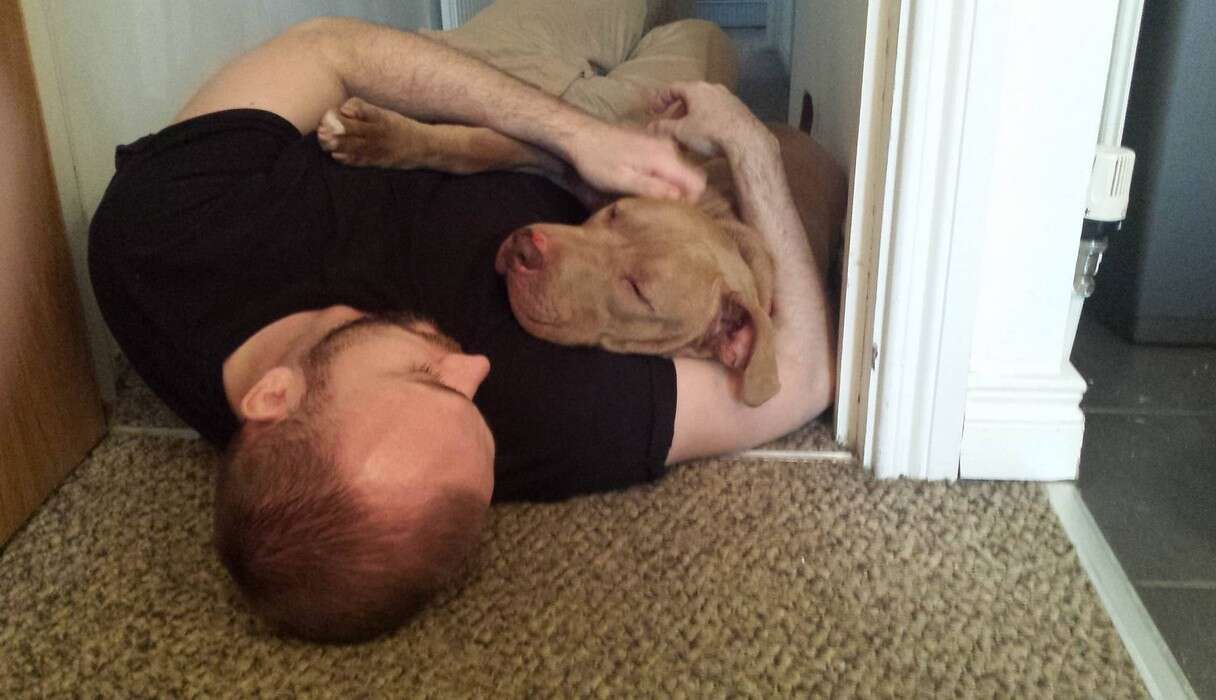 The first thing his family did was take him for a walk to get reacquainted with his old neighborhood. But things had changed since Hank's incarceration. Everyone, it seemed, knew the dog.
Several times, people stopped Hank in the streets to wish him well.
And Hank, despite his time away, seemed in the best of spirits - even though he had to wear a muzzle in public, as a condition of his release.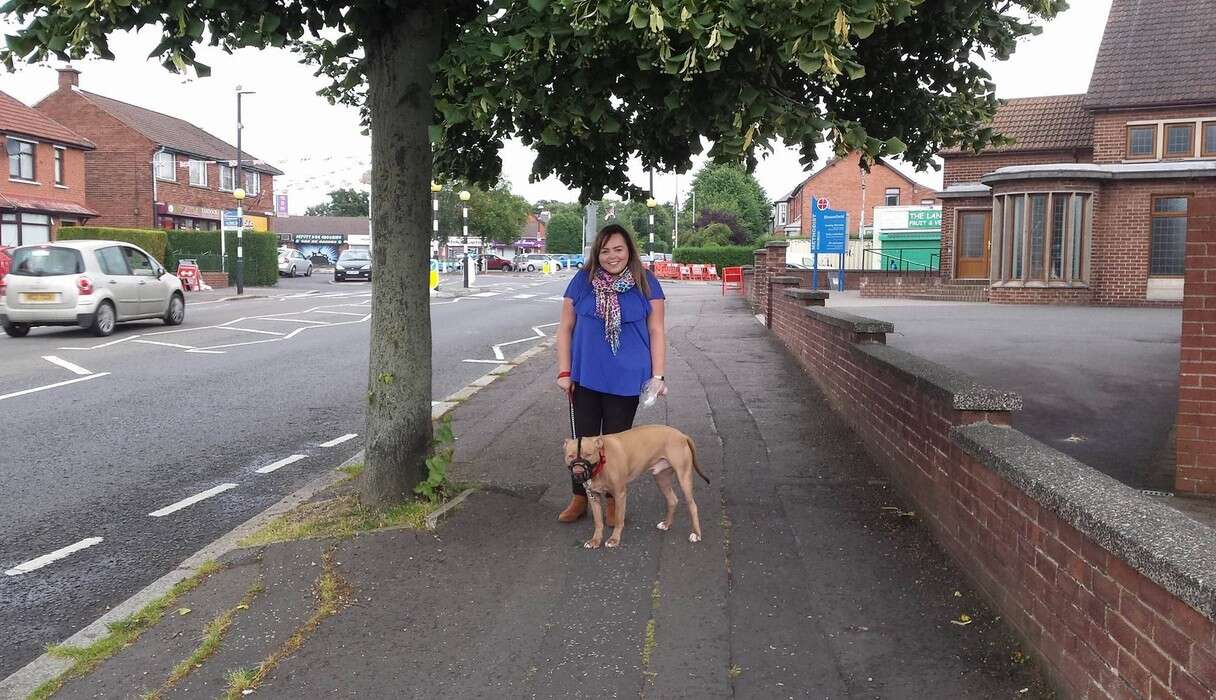 Collins and Meadows weren't home at the time. So authorities - eight police officers and four dog wardens - simply left a note.
From there, Hank was ushered to an unknown location. He would have no access to his family. For his first few days, he never left his kennel.
But outside of those cold walls, the prisoner of Belfast found a voice.
In all, around 300,000 people signed a petition demanding the dog's release. The swell of support for Hank captured headlines around the world.
And on July 28, the Belfast City Council announced it would give Hank an exemption.
"This means that, although assessed by an appropriate expert to be a pit bull terrier type, he can be returned to his owners, following court approval with conditions, most of which are mandatory under this legislation," the council noted in a release sent to The Dodo.
But Collins says what truly saved Hank's life was the massive tide of public support.
"It was the primary factor," he says. "Without that, Hank might have never gotten out."
Indeed, while Hank is back where he belongs, so many dogs - and their families - continue to be victimized by breed-specific legislation. From the U.K. to Canada to the U.S., dogs are being seized and put down for no other reason than the way they look.
The result? Thousands of needless deaths. And a world of heartbreak.
It will take a world of compassionate voices to end this tragic legislation.