Gang Of Hairless Kittens Refuses To Let Woman Make The Bed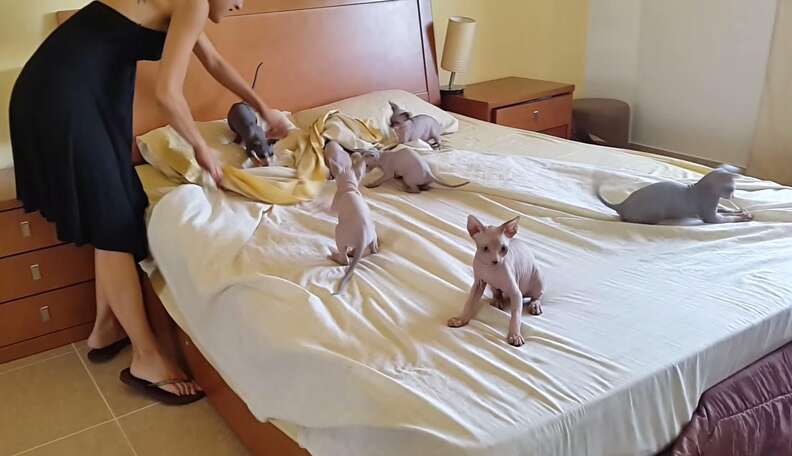 <p> YouTube/Vanda Santos </p>
<p> YouTube/Vanda Santos </p>
Sure, opting for hairless cats comes with certain obvious advantages - namely the lack of shed fur that most feline lovers have to deal with on a daily basis. But as if they knew their humans shouldn't get off that easy in the absence of hairballs, this gang of cue-ball kitties has found another way of letting their presence be known on the furniture.
Veterinarian Vanda Santos told The Dodo that she loves nothing more than caring for her new litter of sphynx kittens at her home in Portugal, but she's the first to admit that they run the show:
"Every time I make the bed, it's a party for them. It's OK, though, because I love to see them playing around. I work for them, you could say. But they've brought so much joy to my family, it's a pleasure to work for them."