Dog Model Has Had It With Pumpkin Patch Photo Shoot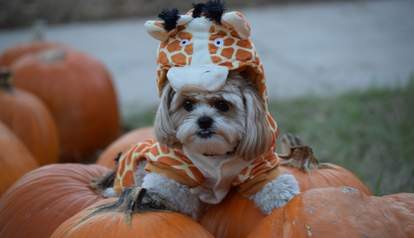 <p> <a href="http://www.instagram.com/hadleythemalshi" target="_blank">Hadley's Instagram</a> </p>
Meet Hadley Sawyer, a Maltese shih-tzu (malshi) living in Austin, Texas. Hadley happens to be an Instagram sensation. (Check out her page.)
Hadley has the best closet in Austin when it comes to clothes, and has a large toy collection that she frequently visits. When Hadley is not sleeping you can find her out roaming Town Lake flirting with all of the boy dogs. She knows how cute she is and she loves to flaunt it. Check out her latest purchase from Penn Pooch; this style is called "the babe / loud leopard."
This year for Howl-o-ween, Hadley is going to be a giraffe. She recently had a professional photo shoot in her costume at the local pumpkin patch. She loves to work the camera, as you all can see.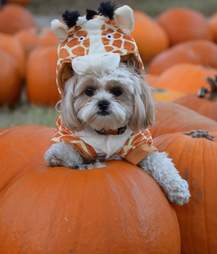 She started to get really tired and frustrated because the photographer was taking too long. She has places to be and people to see, clearly.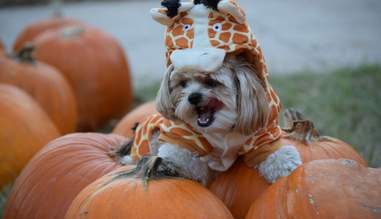 Side angles are always the best. Hadley is so small, she fits on up of a pumpkin perfectly. This is what we all yearn for.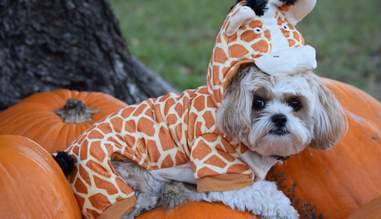 Andddd ... that was it. She has had it. It was time for the photographer to wrap up. Her model was very annoyed.
At the end of the shoot, Hadley was kissed by her mom. Nothing like some kisses and snuggles at the end of a long day ...