This is the first deShedding tool we have used where it ACTUALLY WORKED! Look how much hair came off... we highly recommend Pedy de Shedding Tool for dogs!
hehe look at Hadley in her Pedy Pet Front Carrier. She was falling asleep in it! She loves it. Super easy for a long hike or walk when our little pups run out of gas.
Stylin' . Hadley weighs 8lbs, so we got a medium.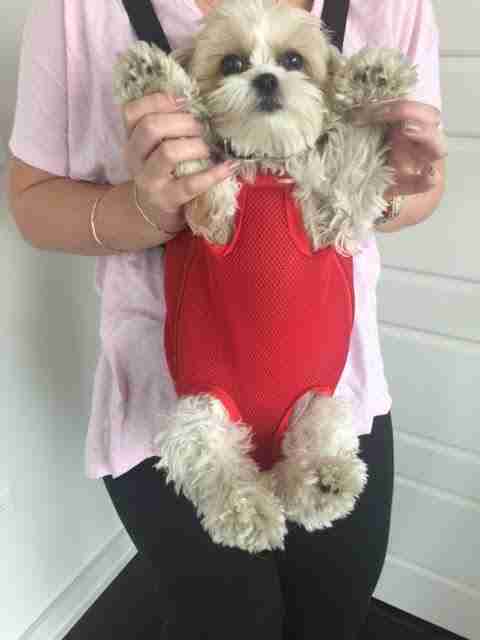 Side view. Nice and roomie for Hadley.