This Guy Can't Stop Adopting Every Animal He Meets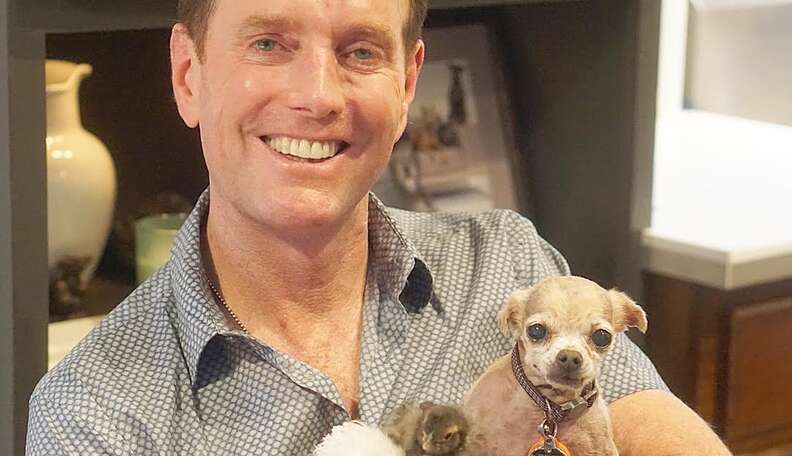 Greig recently shared a photo on Instagram of Loretta the dog sitting in his car with not one but two baby chickens he'd saved from an animal swap last weekend, where people go to sell farm animals, with every intention of giving them a good forever home to live in - complete with a lot of canine siblings.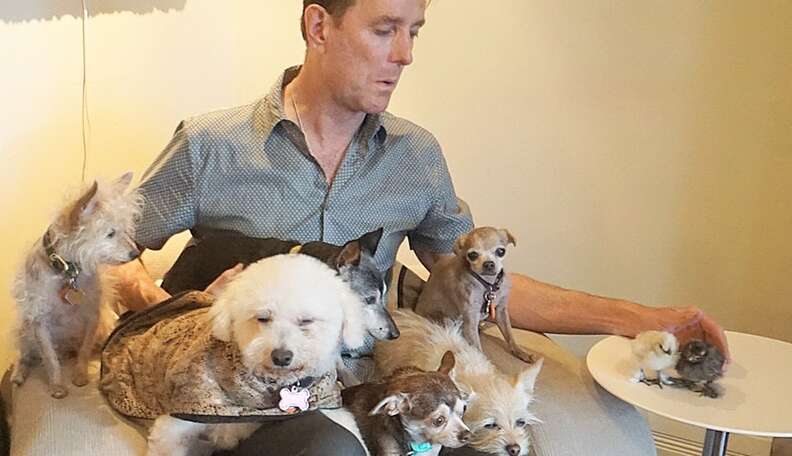 "I came across these baby Silkie chickens and couldn't resist," Greig told The Dodo.
Greig also got his pig, Bikini ...
Greig named the darker chick Laverne, whom he described in an Instagram post as "slightly awkward" but more adventurous than the other chick, Shirley, who is smaller in size and quite the loudmouth.
Shirley and Laverne are joining a family currently made up of 10 (mostly) senior dogs, a pig, a rabbit, two ducks, two pigeons, two other chickens and some cats ...
... and we have a feeling they're going to fit in just fine at their new home.
"At this point they are too small to leave with my other chickens so they are living in the house for about a month or so," Greig said. " Next weekend I have to take a road trip and since they are too small to leave alone, they will be making the trip with me, ten dogs and Bikini the pig."
Keep up with Greig's "wolf gang" and their adventures on Instagram.
Want to be an animal rescuer yourself? Get started at Adopt-a-Pet.