Guy Saves Drowning Kitten With An Umbrella And Tweets The Whole Thing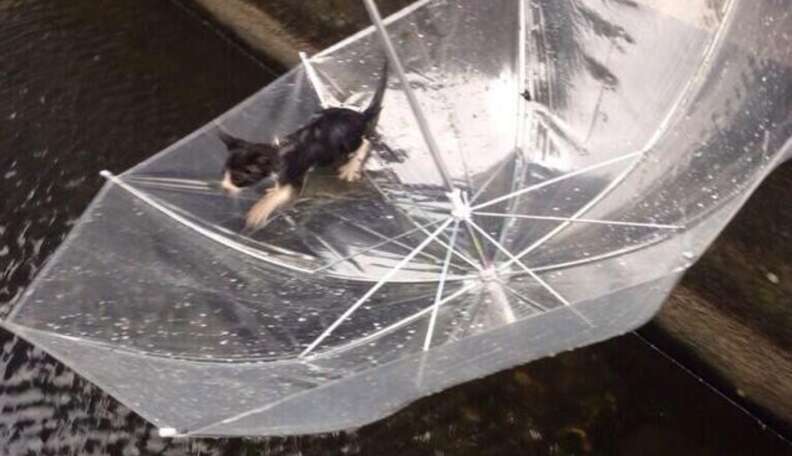 <p>Yusuke Mieno</p>
<p>Yusuke Mieno</p>
He's not a firefighter yet -- but a Japanese student named Yusuke Mieno is on his way to becoming one (actually), and he's getting all the right practice on his own time. Recently, while waiting at a traffic light, Mieno saw a little kitten nearly get hit by another car. Scampering away to avoid getting squished, the cat dove off the side of the road ... straight into a roadside canal.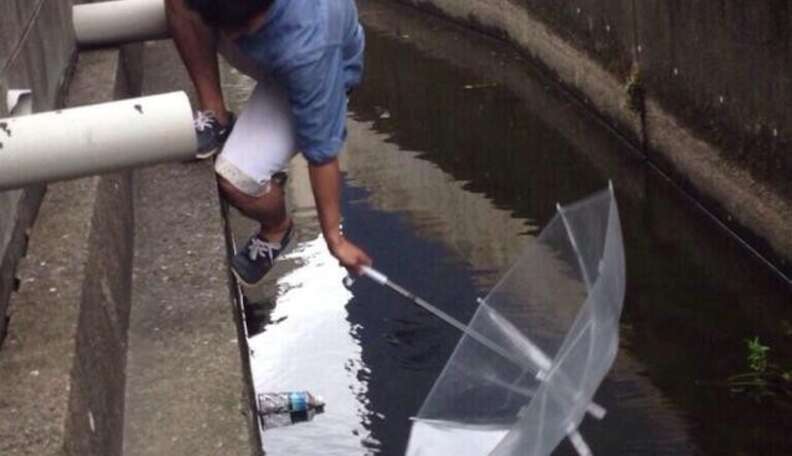 Fearful that calling help would take too long to save the kitten, Mieno raced to the rescue and came up with an inventive way to get her out of the water: with an umbrella. He tweeted photos of the rescue, which have since been shared on the Internet thousands of times. Looks like the most shareable content is also the most loveable.
Photos via Yusuke Mieno Twitter.