If anything is a consistent victim of pet shenanigans, it's toilet paper.
1. "I defeated the toilet paper beast! That's what you wanted me to do, right?"
2. " ... We were cold. So. We made a TP blanket."
4. "I was just taste-checking this roll!"
5. "There is no bed more luxurious than a toilet paper nest."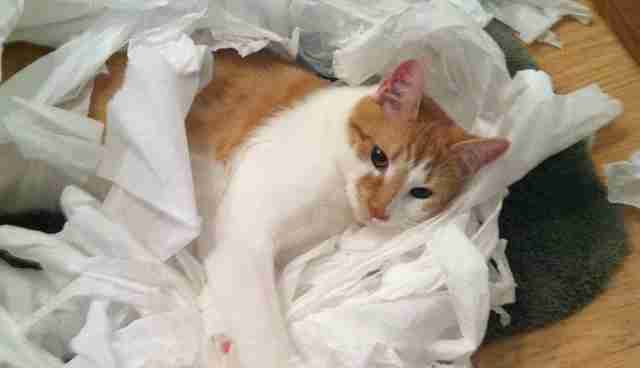 6. "Some maniac must have broken in."
7. "I find you offensive, Toilet Paper, and am disposing of you forever."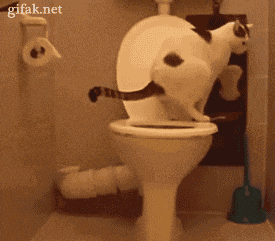 8. "I made you confetti! Aren't you proud?"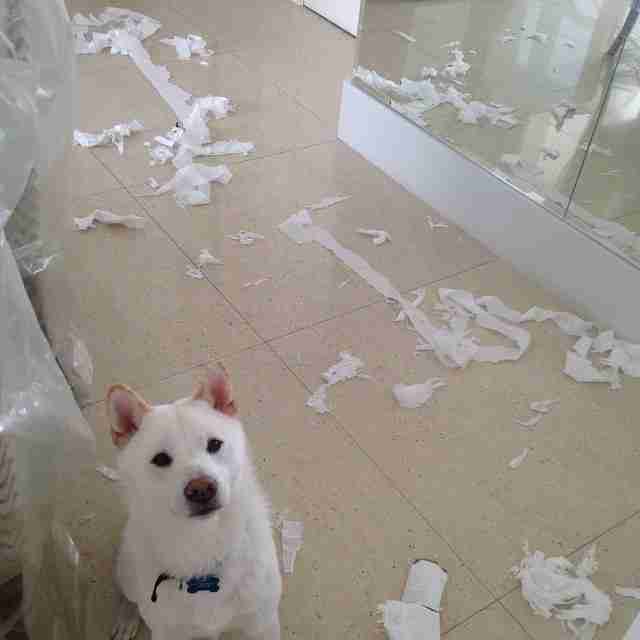 10. "I swear, I'm just as shocked by this mess as you are!"
11. "You will rue the day you decided to exist, Toilet Paper!"
13. "I just ... it looked so fluffy!"
14. "I needed a costume."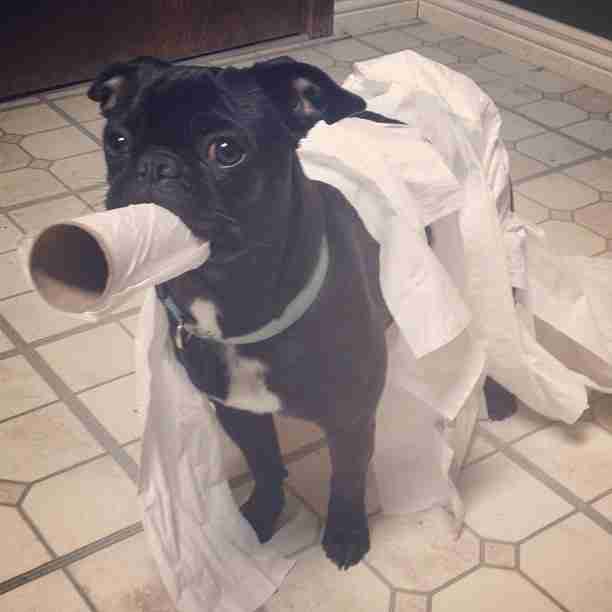 15. "We were working on our braille. It didn't go so well."
16. "Okay, I BARELY touched it."
17. "DIE, YOU UNREASONABLY FLIMSY BUTT-PAPER."
18. "UM ... THIS ISN'T WHAT IT LOOKS LIKE."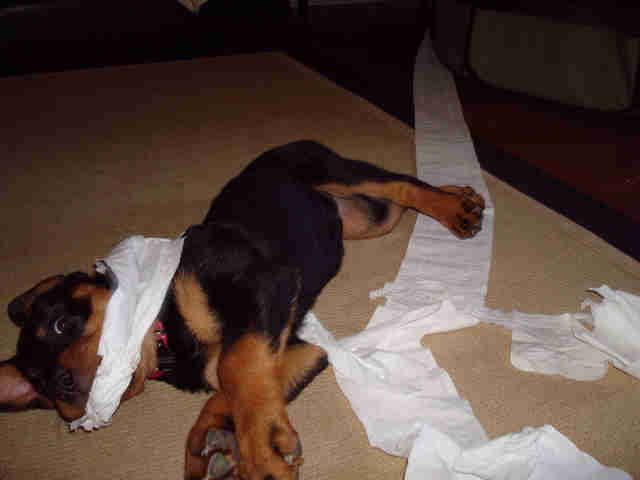 19. "The evidence is totally circumstantial."
20. "Okay, I will pay for the damages, I promise."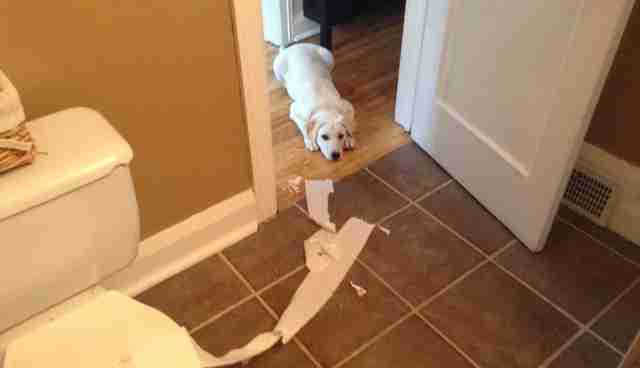 21. "I was working on my modern art piece."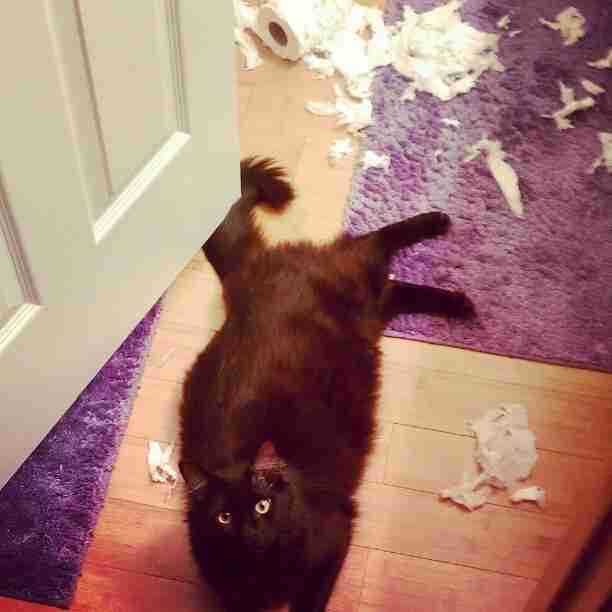 22. "Ah ... should I not have done this?"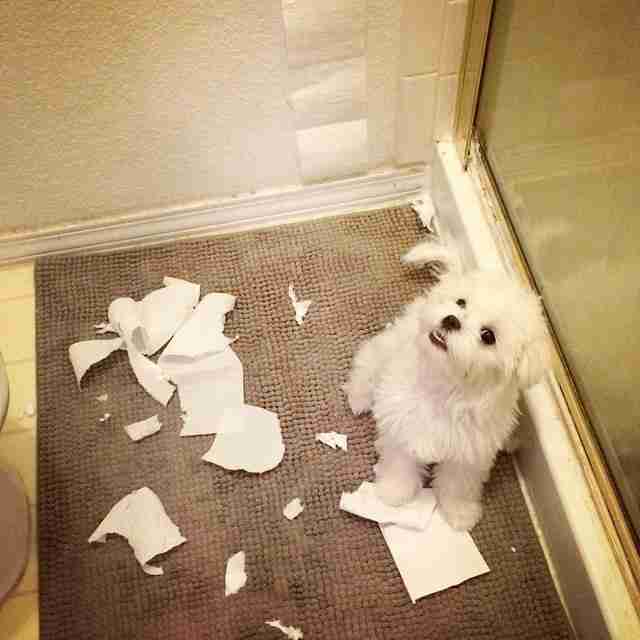 23. "Ugh, shredding is HARD WORK."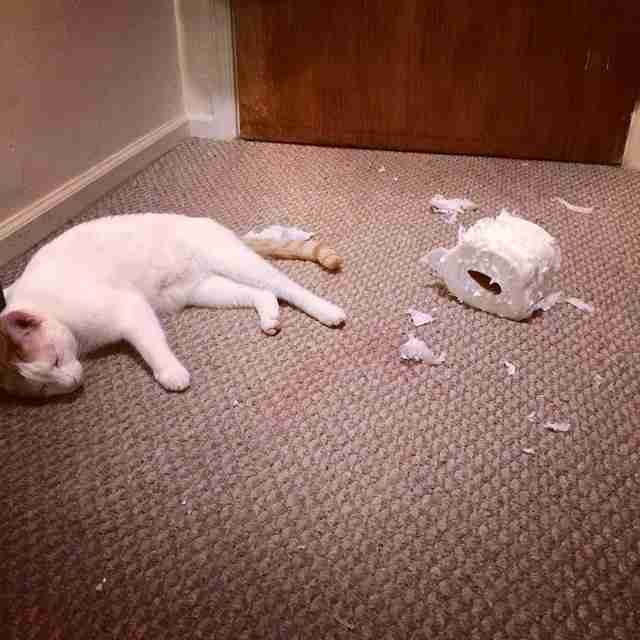 24. "Okay, I'm pretty proud of my handiwork here, not gonna lie."