Grumpiest Pug Gets A Home And Becomes The Happiest Dog
He still has his, um, moments.
He was the runt of the litter, a weak, pale puppy who got passed over for a home because people thought he had problems.
And maybe that's how Cornelius the pug got that chip on his shoulder.
One of his "problems" turned out to be leucism, a very rare condition that, much like albinism, gives him zero pigmentation - except for his in spookily soul-piercing eyes.
His other "problem"?
Resting grumpy face.
And, well, waking grumpy face too.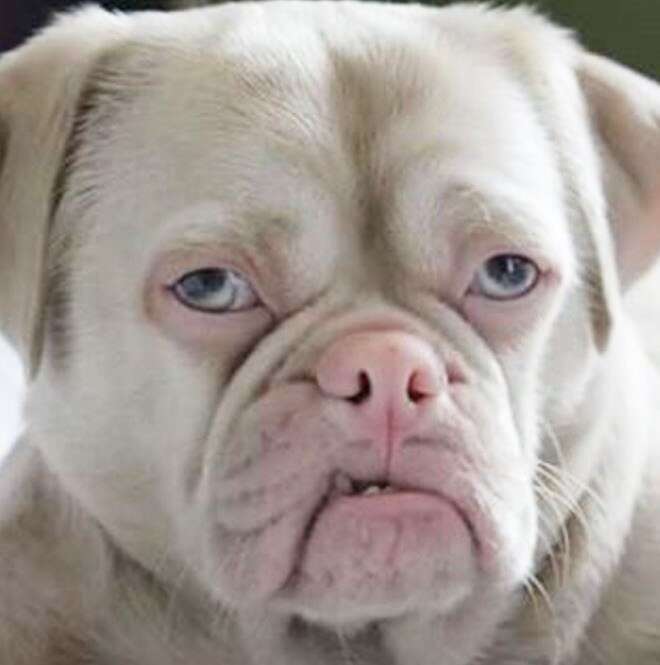 None of it mattered to Toni Cusson, the Toronto woman who fell in love with that face after her boyfriend sent her a picture.
"My boyfriend really didn't want another dog," Cusson tells The Dodo, "but as soon as as he saw Cornelius ... "
Well, that was that.
"From then on he's been turning heads and melting hearts with that face," Cusson adds.
Indeed, Cornelius has been casting shade on Instagram pretty much since he arrived three years ago, drawing more than 2,000 followers to the page he shares with sibling Bowie.
Which might be a little surprising, considering Cornelius doesn't seem too into much.
Birthday parties? Barf.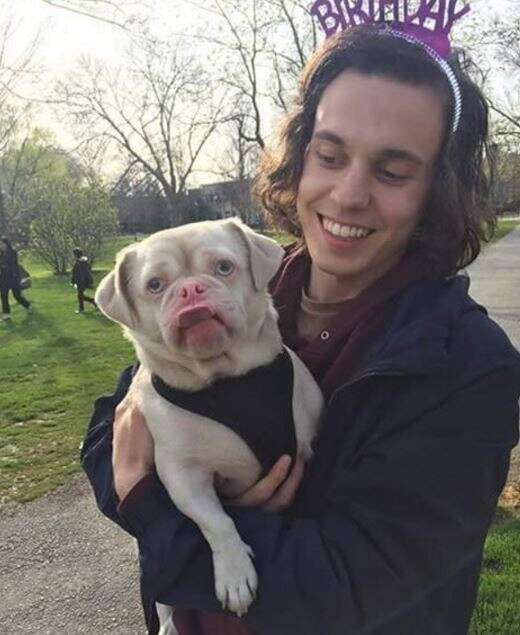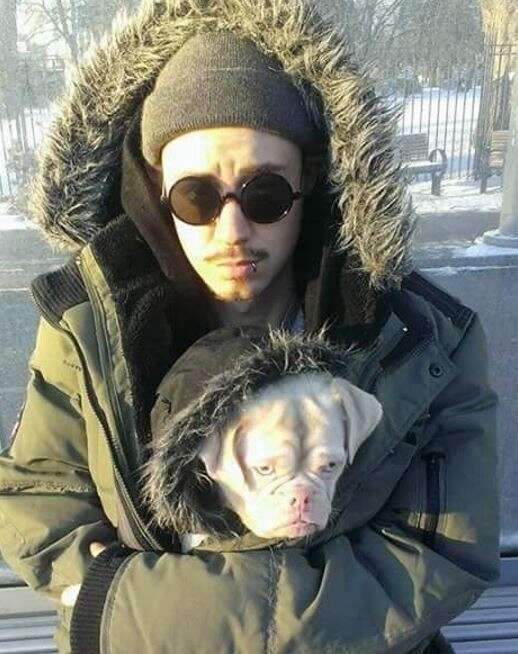 "He doesn't know how to dog without our other pug Bowie," Cusson says. "She's his best friend and he's lost without her."
But sometimes, even Bowie gives him dark ideas.
Swimming? Do I look like a fish to you?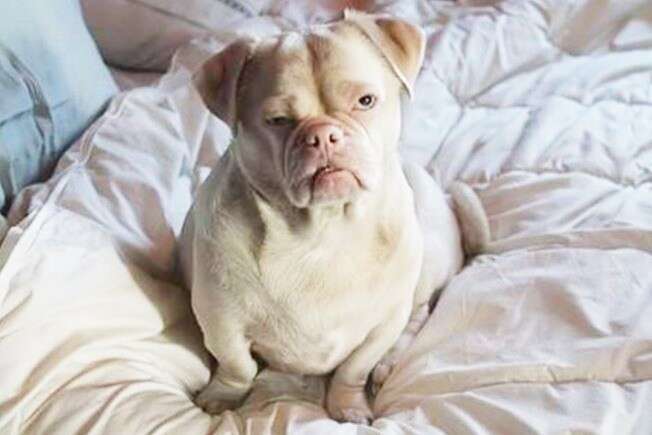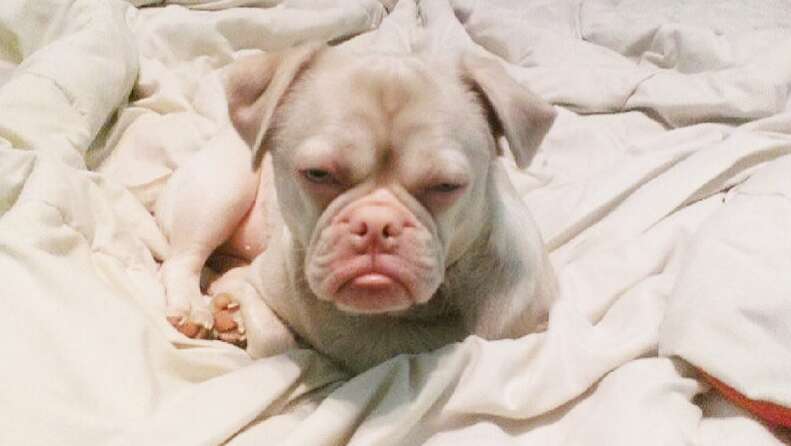 But there's a smile under there somewhere. And sometimes, when he lets it slip, it's a beautiful thing.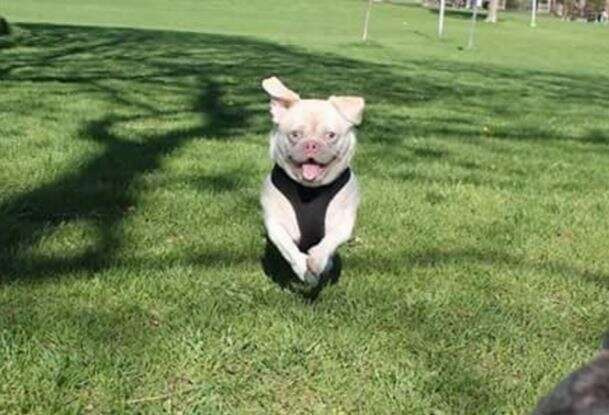 It's also a reminder that sometimes, you can find a world of sweet behind the sourest of faces.