Wildlife Group Holds Raffle With The Worst Prize Possible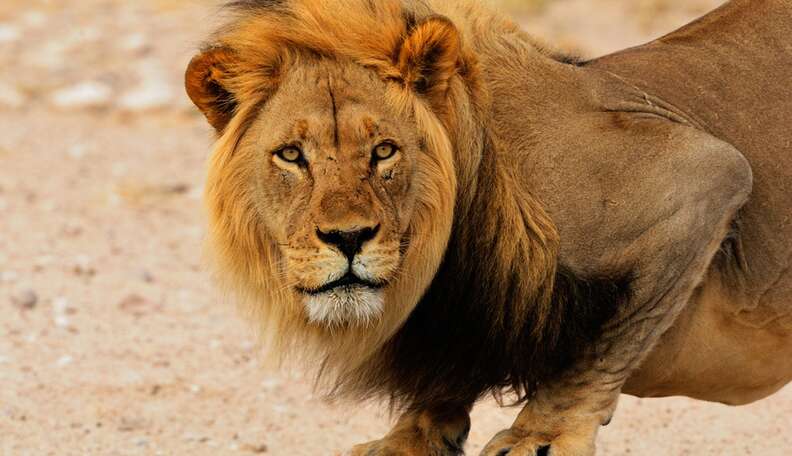 <p> Shutterstock </p>
<p> Shutterstock </p>
Animal lovers and activists alike have been left outraged after a wildlife conservation group announced a raffle with the most unimaginable prize.
The Bubye Valley Conservancy recently advertised a raffle on their website with the headline "Win a lion!" The raffle, which cost $1,500 per ticket, would allow the winner to go on a lion trophy hunt during an 18-day safari. If the winner did not want to hunt and kill a lion, they could name one tagged for research purposes instead.
This contest has left many people and various groups outraged.
"We do NOT believe there is ANY way trophy hunting of lions is necessary," Big Cat Rescue wrote on their Facebook page.
The contest is especially upsetting considering that the Bubye Valley Conservancy partners with University of Oxford Wildlife Conservation Research Unit, which received many donations in the wake of Cecil the lion's death.
The raffle advertisement has since been taken off the conservancy's website and replaced with a clarification. "The intended raffle was the sole initiative of a professional hunter who has dedicated his career to conservation and the better understanding of wildlife," the group wrote. "This fundraising initiative had nothing whatsoever to do with the University of Oxford Wildlife Conservation Research Unit (WildCRU) or the Directors of the Bubye Valley Conservancy."
While some people are in favor of trophy hunting as a conservation effort, these arguments don't hold up. The money from trophy hunting is rarely used to help protect wildlife, and hunters often target the strongest animals rather than the weakest.
No matter how you spin it, animals deserve better than to be trophy hunted.