Bear Desperately Tries To Escape Hunters In Heart-Wrenching Video
<p> <a href="https://www.youtube.com/watch?v=6fIpVnSR-qE" target="_blank">Youtube/megaelectrolyte</a> </p>
<p> <a href="https://www.youtube.com/watch?v=6fIpVnSR-qE" target="_blank">Youtube/megaelectrolyte</a> </p>
The video is only 1 minute and 54 seconds long.
But there's no doubt it might stay with a viewer for much longer.
Warning: Graphic footage and photos below.
A graphic video of a grizzly bear being hunted to his death is generating an enraged response by many of those who have watched it. Not only because the bear is galloping down a snow-covered mountain with blood streaking behind him. Or because he is panting and struggling to recover while on all fours. Or that, in the end, he tumbles and rolls again and again down the slope like a heavy rag doll.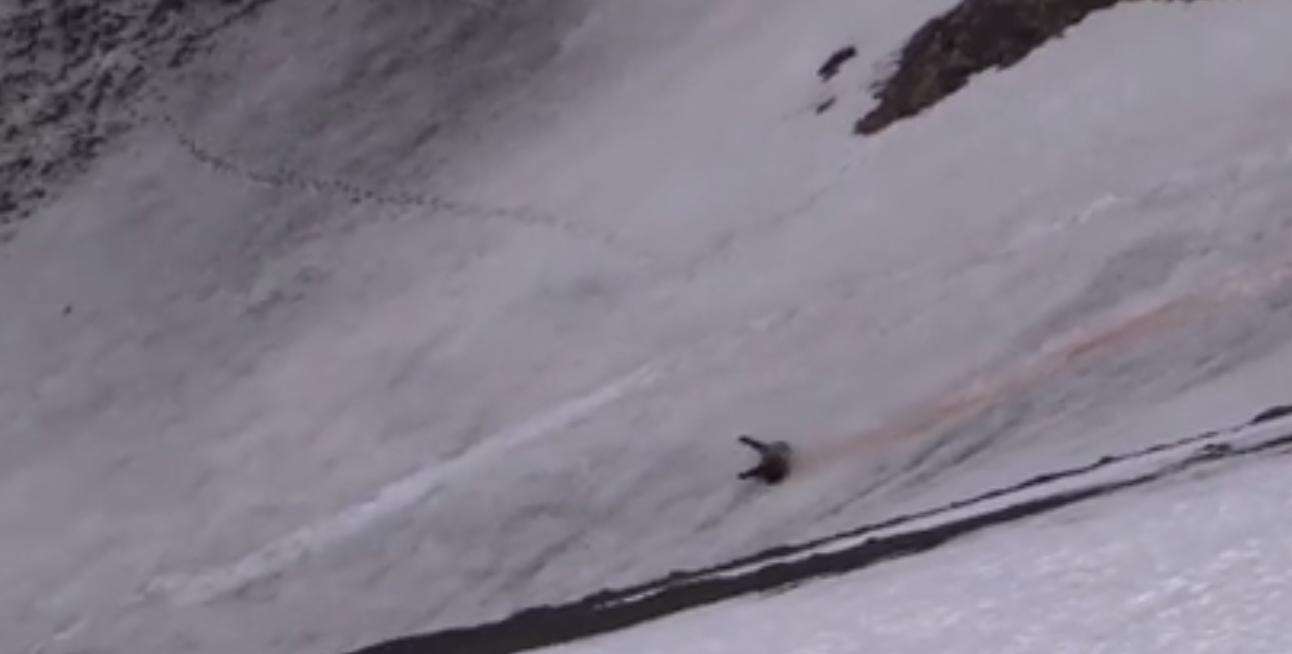 But because of the gleeful response to his death by the men who likely killed him.
The video was recently posted to Facebook by the Wildlife Defence League (WDL), a wildlife conservation organization based in Canada. Tommy Knowles, the campaign director of WDL, said the response to it has been astonishing: "We had absolutely no idea it would take off like it has," he told The Dodo. "No idea."
Knowles explained that the video - which he found on Youtube over a year ago - has reached over 6 million people. The organization posted it specifically to protest the seasonal grizzly hunt, which he says takes place in British Columbia every fall and spring.
It's unclear, Knowles says, where the video's hunt took place. "We had a biologist comment on it and they thought it was in British Columbia or maybe Alaska. We can't confirm." However, Knowles says, what is more important is what it represents: "It reflects how the trophy hunting of grizzly bears looks. This isn't a one-off. This is how it happens."
In the 2013–2014 grizzly season, 300 to 400 bears were killed, he says. A 2013 poll found 87 percent of British Columbians favored banning trophy hunting for bears.
Knowles says the video adds to the growing, global debate over trophy hunting: "After the hunting of Cecil [the lion] in Zimbabwe, the treatment of wildlife has come to the forefront. And people are now getting used to seeing the photos of dead wild animals," he says.
"But to see the video," he says, "it really shows how brutal it all is.
To find out more information about the grizzly hunt in Canada, refer to the Vancouver Observer's special report: Trophy Hunt.