A grizzly bear at the Minnesota Zoo gave visitors quite a scare on Monday when he staged an apparent breakout attempt.
According to onlookers, the brown bear dug up a basketball-sized rock from his exhibit and repeatedly slammed it against the glass barrier of his enclosure, shattering the window.
The outer layers of the glass held firm, and the exhibit's three bears were ushered into another area until the window could be replaced.
Tony Fisher, animal collections manager for the zoo, told the Minnesota Star Tribune that anything the bears are able to lift is supposed to be secured to the ground to prevent incidents like this. "He didn't know what he was doing," Fisher told the outlet. "He was just being a bear."
The zoo agreed that the incident was unintentional, writing on its Facebook page: "The brown bear was exhibiting typical curious natural behavior, interacting with a found object just like it might in the wild."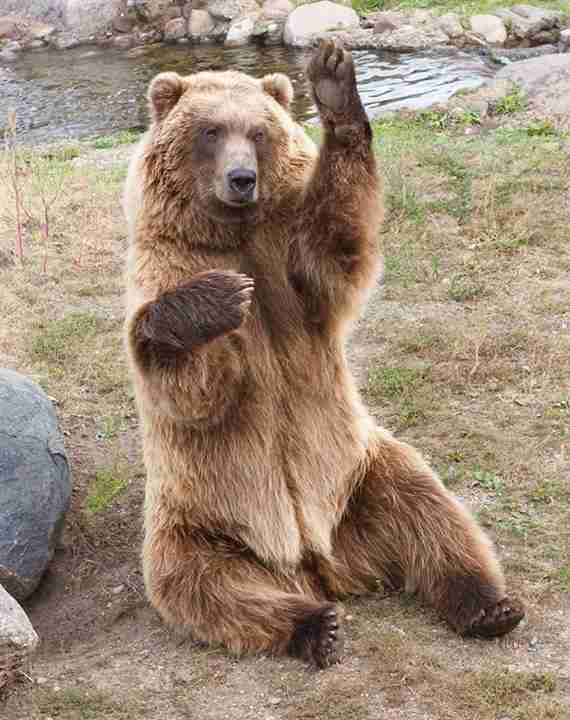 But bears are notoriously smart, and it's not hard to imagine this bear knew there was something interesting on the other side of the glass. And while the zoo took in the three bears after they were found orphaned in Alaska and deemed unreleasable, it still raises questions about whether an exhibit is the best home for such an intelligent animal.
Of course, this isn't the first time zoo animals have broken the barrier - physical and otherwise - between themselves and visiting humans. The video below shows a polar bear breaking his window in a similar fashion at the Rotterdam Zoo.
Of course, it's easy to view animals as exhibits when they're safely contained behind glass walls. But when something like this happens, it shatters more than just walls.