For the ornithologist Dr. Goran Sušić it is not enough to observe and study birds. Together with his son Marin, he fights for the survival of the last griffon vultures in Croatia.
The breeding behavior of the impressive birds in this country is a worldwide unique phenomenon: they nest on the steep cliffs above the sea, on five islands in the Kvarner bay.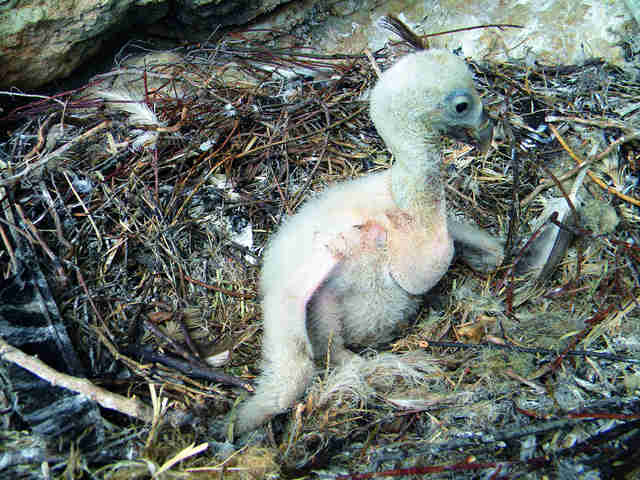 Unfortunately, the griffon vultures are threatened by humans in their natural habitat because their breeding season is taking place parallel to the tourist season.
The disturbances often last throughout the whole day, and especially during the last two months of the breeding season. Tourist boats approach too close to the nesting cliffs.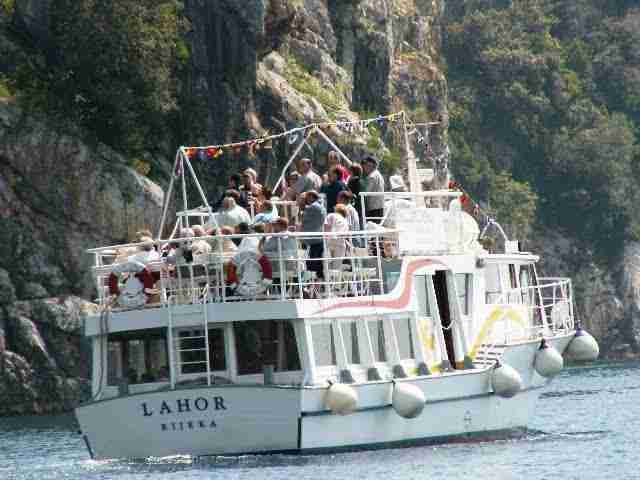 As a result, the chicks lose weight and are dangerously weakened. Sometimes it happens that a young griffon vulture falls into the sea because of the disturbances.
Even if the bird is able to reach the rocks, it is impossible for him to take off from this low position.
Marin has to balance on slippery and sharp rocks to reach the bird.
It is very difficult for Goran to enter the boat with the bird in his arms, especially in heavy seas.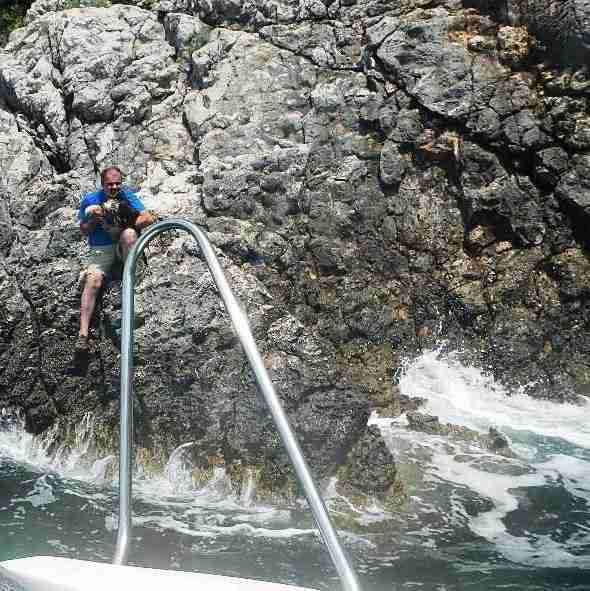 Each year, an average of six to ten griffon vultures have to be rescued. This year, nine birds have been rescued so far.
"To release the rescued griffon vultures after almost one year of rehab is worth the effort and it makes me feel very happy," says Marin with a smile.
Another important focus of theirs, is educational work at the visitor center.
"Our aim is to bring children closer to nature" says Dr. Sušić. "Our school teaches them about the importance of the diversity of the species and their conservation."
To see how successful their work is, take a closer look into the book of impressions. It's full of positive feedback from the visitors: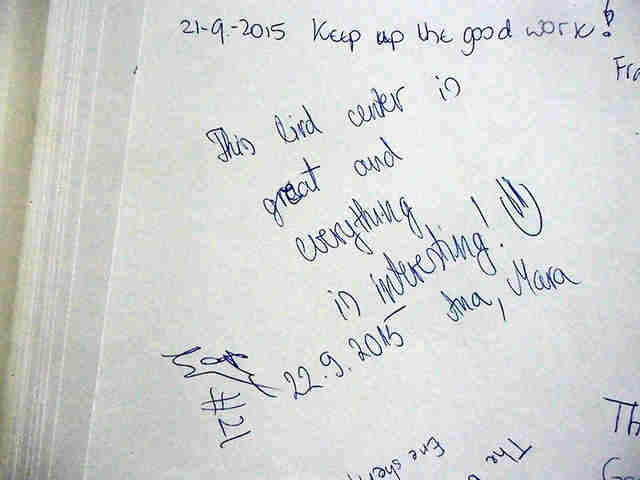 Unfortunately Goran and Marin do not receive enough financial support for their important work and spend even their private money to keep the project alive.
Get involved and support these two heroes with a donation. Every little sum counts!
Click on the "Donate Now" button on their homepage or visit their Facebook page.
For more information (volunteering, sponsoring cooperations etc.) please contact: cornelia.kruchten@gmail.com