Rescue Dog Was So Scared Of Everything Until Her Baby Brother Arrived
She hadn't barked in three years!
No one knows why Weezy was so scared.
Dropped off at an animal shelter in rural Alberta, the little Italian greyhound would quake at just about everything. People. Squeaky toys. Even flies.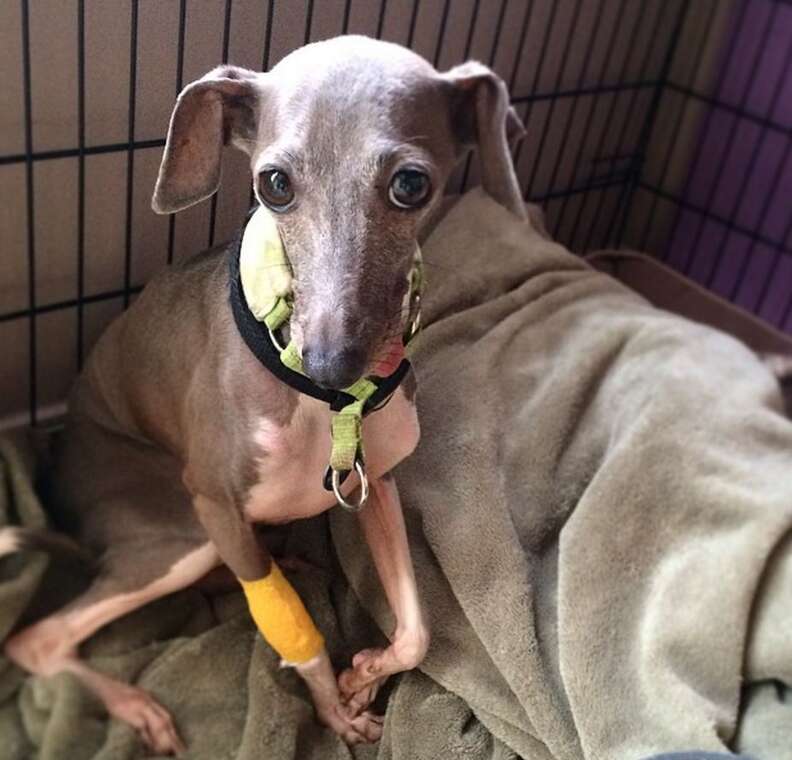 In fact, the first family to adopt her from the shelter brought her back the next day. Too scared.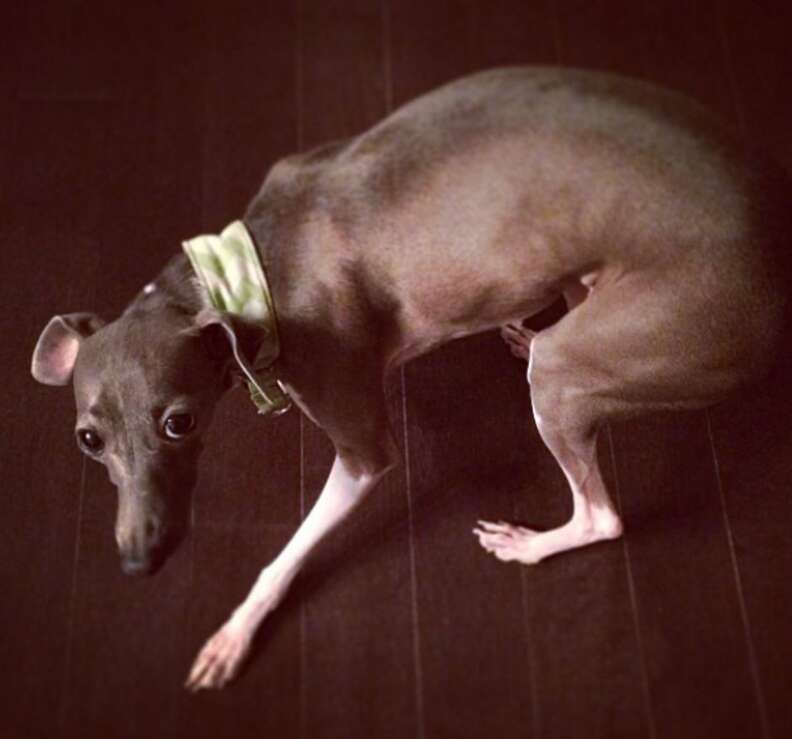 But there's a cure for fear. And Sarah Mavro's family had lots of it.
Once the Edmonton woman heard about the terrified little dog, she drove almost two hours to pick her up at the shelter.
First the hard part: Weezy's teeth were in such bad shape, all but two had to be removed.
Hence, the hanging tongue.
Then the first step in the cure for all that fear: patience.
"She is still timid, especially with strangers, and very quiet," Mavro tells The Dodo. "Literally, a dying fly once kicked her out of her own cage."
Weezy takes the term security blanket literally, hiding deep within its folds, offering the world only two big brown eyes and, of course, that trademark tongue.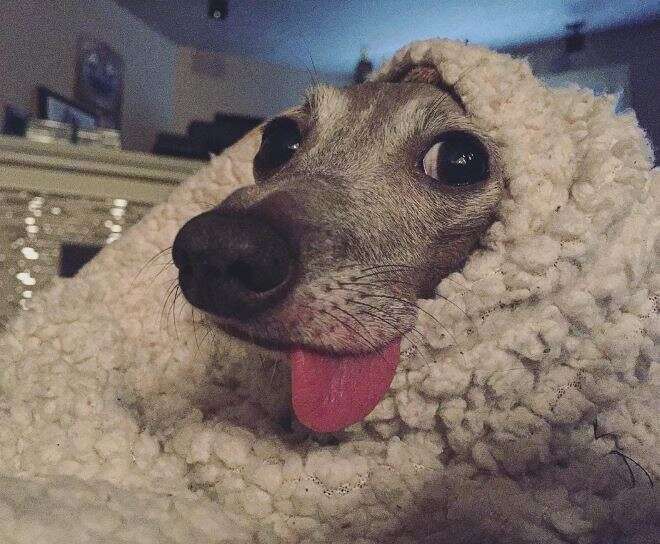 "She loves to cuddle under the blanket with us, and has a nightly ritual of watching my husband play video games in the basement by the fireplace," she adds.
And little by little, the real Weezy emerged.
"She is ... odd," Mavro says. "We adore her, and she fits in with our odd family."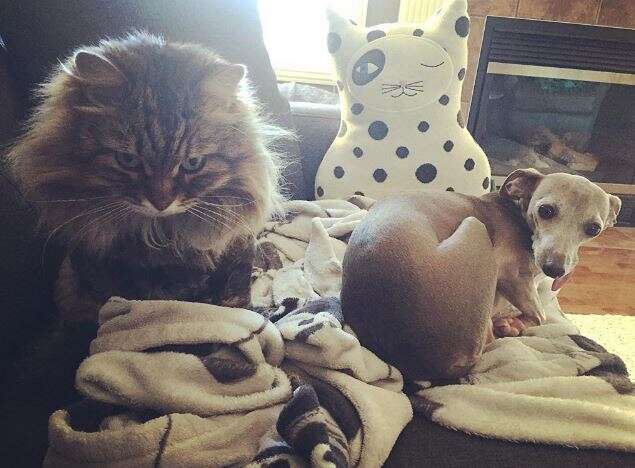 It took three years for Weezy to give the surest sign that her fears were fading.
"She barked for the first time," Mavro says.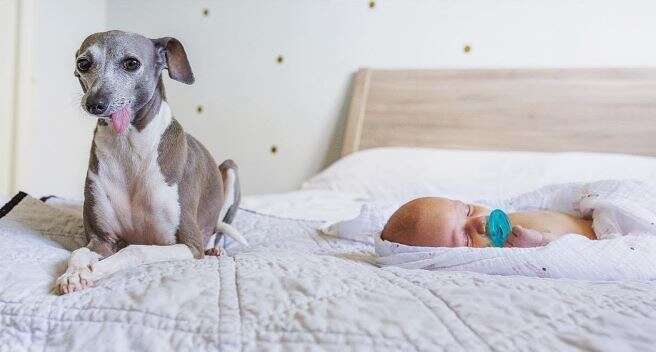 And then along came a baby boy named Evan to seal the deal.
Weezy was mesmerised by the newest addition to the family. And the feeling was mutual.
"He is 7 months old now and she loves him even more than she loves us I think," Mavro says. "She will climb right up beside him and let him get all over her."
It turns out baby Evan was just the right human to teach Weezy about gentleness and how to bury those old bones for good.