Woman Who Adopted Senior Dogs Now Runs Organization Just For Them
"You don't need to give up on old dogs."
It all started when Julie Dudley adopted a 10-year-old cattle dog named Sassy.
Her previous owner no longer wanted her, so he called Old Dog Haven, an organization in Washington state that helps place homeless senior dogs with new families. If Old Dog Haven couldn't take Sassy, the owner said he was going to shoot her, according to Dudley.
After receiving a call from Old Dog Haven, Dudley, a foster caretaker for the organization, raced to the man's property to rescue Sassy.
"I took one look at her, and she looked like an old teddy bear that somebody had abandoned," Dudley told The Dodo. "Half the fur on her back was missing because she also had a really bad flea infection."
The flea infection, in addition to a food allergy issue, had wrecked havoc on Sassy's skin. "Her skin was so infected, she stunk," Dudley said. This had led the owner to keep Sassy outside all the time, and she probably hadn't gotten proper attention for years.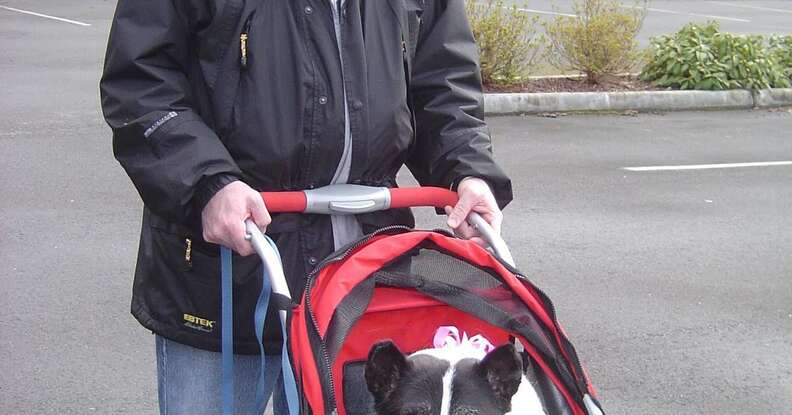 When picking Sassy up, Dudley had brought along another one of her senior dogs - a black lab mix named Maxwell - thinking Sassy might like the company.
"I thought, you know what, she's been lonely out in the backyard by herself the whole time," Dudley said. "I'll take both the dogs for a little walk in the park before they go home, and they can meet each other."
Sassy had bad arthritis, but she leapt like a puppy when she met Maxwell. Then Dudley loaded Sassy into her car to go to the park, and Sassy immediately fell asleep and started snoring.
"I got to the park and opened the trunk of the car, and she didn't even wake up," Dudley said with a laugh. "Sometimes these senior dogs, when they've been in a really traumatic situation, and they realize instinctively that they're safe, they just start sleeping it off because they don't have to stay awake and alert anymore. They're okay. They can relax. She slept the whole way home."
Sassy lived for two joy-filled years with Dudley and her husband.
During this time, she loved snoozing on her bed by the fire, going for walks and spending time with her new family. "She was really enjoying life - going for walks with the other dogs and being with us," Dudley said. "She had so much to give. We really adored her."
"We always made sure she was never alone," Dudley added. "Either one of the other dogs were with her, or us - we never, ever left her alone again."
Sassy was particularly special to Dudley, but she knew that Sassy wasn't the only senior dog who had a lot to give. Dudley felt that all senior dogs deserved a second chance.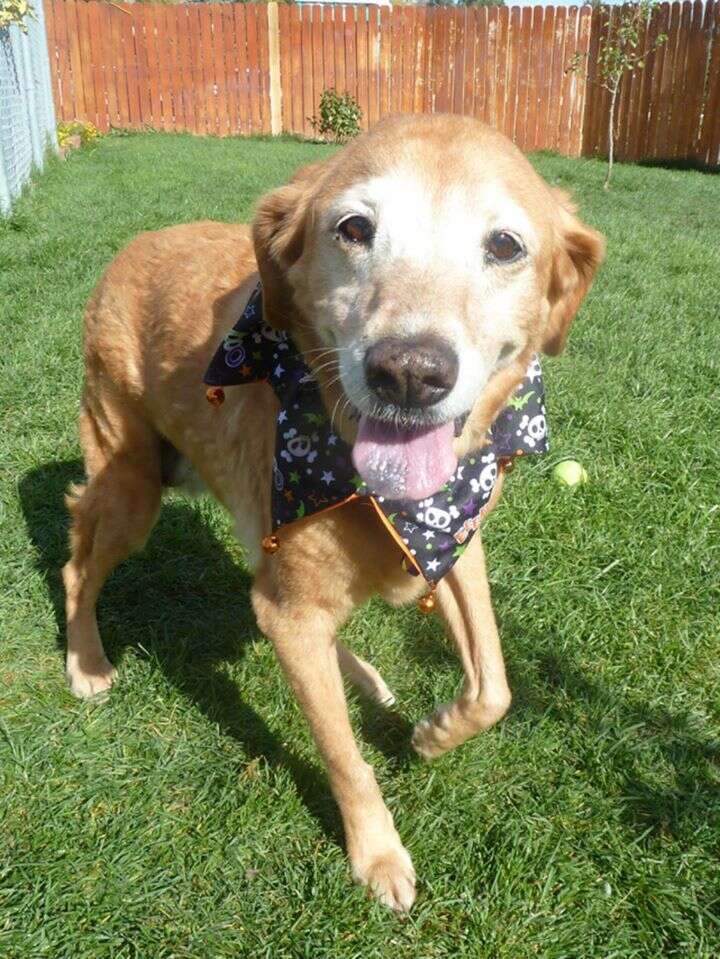 With Sassy in mind, Dudley founded The Grey Muzzle Organization in 2008. The group helps improve the lives of senior dogs by providing funding to shelters, rescue groups, sanctuaries and other nonprofit organizations that care for older dogs. The Grey Muzzle doesn't just help senior dogs find homes - they also help them get access to things like dog beds, dental care and even water therapy.
Now the organization has a network of over 75 volunteers, and over the past eight years, they've awarded more than $750,000 in grants to help senior dogs across the country. In 2016 alone, they gave $225,000 to 38 animal welfare groups.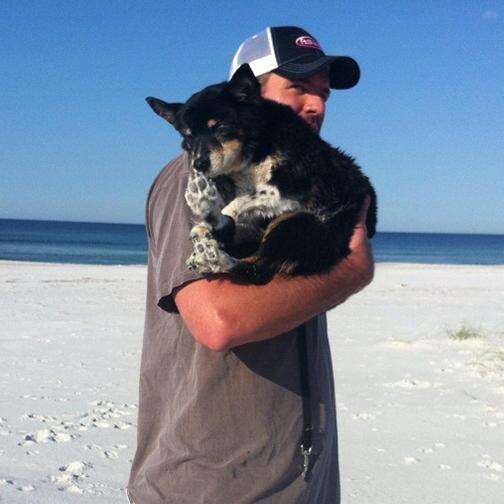 Besides helping senior dogs, The Grey Muzzle Organization also helps people understand why it's great to adopt senior dogs.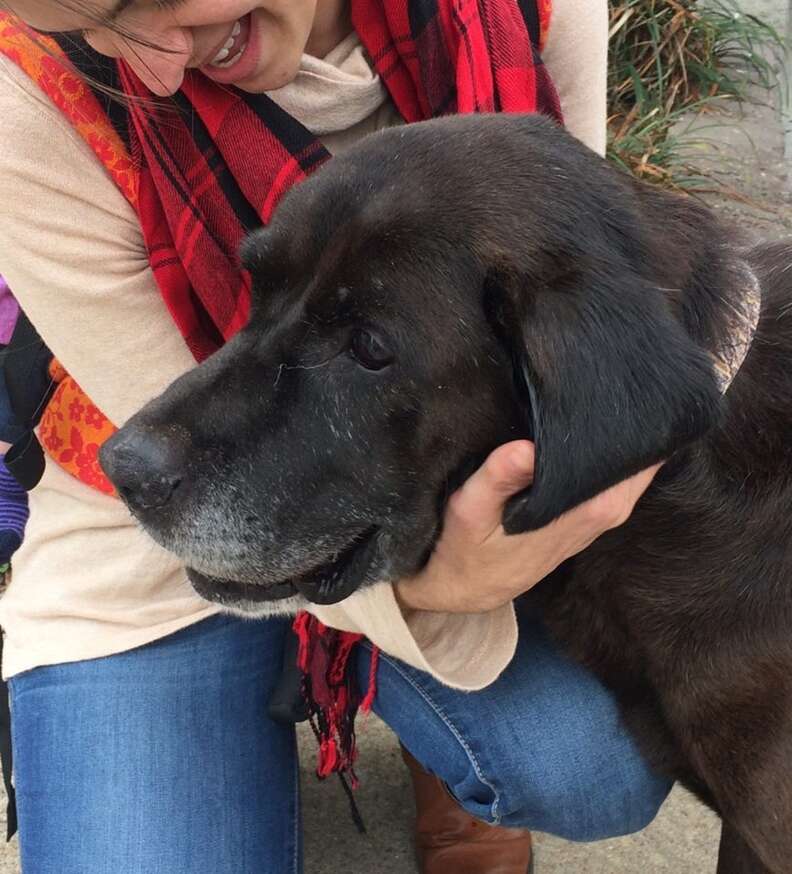 "With senior dogs, you know what you're getting in terms of their personality, and this ensures that your bond will be forever," Lisa Lunghofer, the executive director of The Grey Muzzle, said. "Having a dog that's housebroken, and has some basic training - it's a lot less work than a puppy. Older dogs have a way about them, a sort of gentleness, a way of expressing their appreciation and getting a second chance, which I think is really very moving.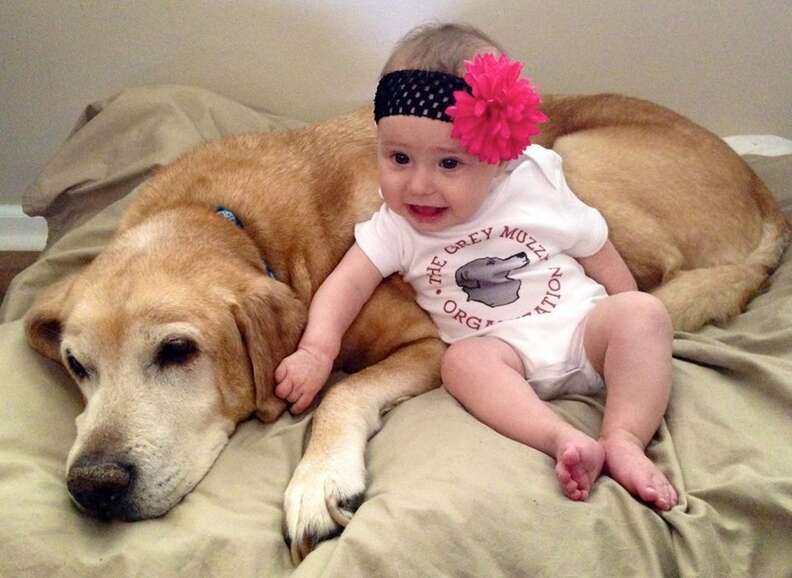 Dudley couldn't agree more. "It was really neat to see that you don't need to give up on old dogs," she said. "They still have a lot of heart, and a lot to give to your heart. Every one of them is wonderful."