Here's Yogi. He's a Jack Russell terrier who will grow up to be no more than 20 pounds.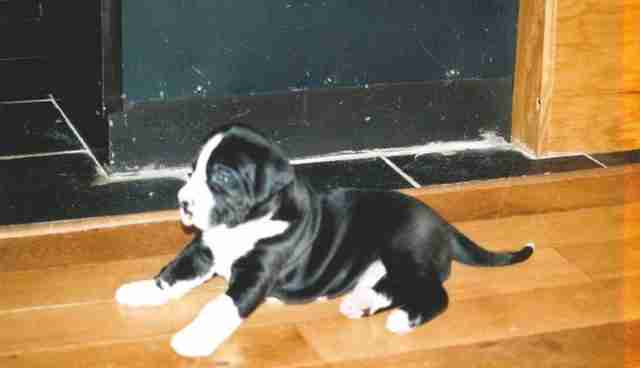 That was the lie that Sue Markham told her husband, Robert, when she first brought Yogi home from an animal shelter. She knew that he was a Great Dane who would probably grow to be at least 30 inches and 170 pounds, but her husband wanted to adopt a dog only if he was small.
She didn't want to give up her dog, and she could get away with her lie at the start. When Yogi first arrived at the Markham's home, he was only a tiny 1-pound, 15-ounce puppy, according to Mercury Press. To her unsuspecting husband, the puppy was a Jack Russell.
But then he started eating $60 of food each week, and it became clear that Yogi was no Jack Russell at all.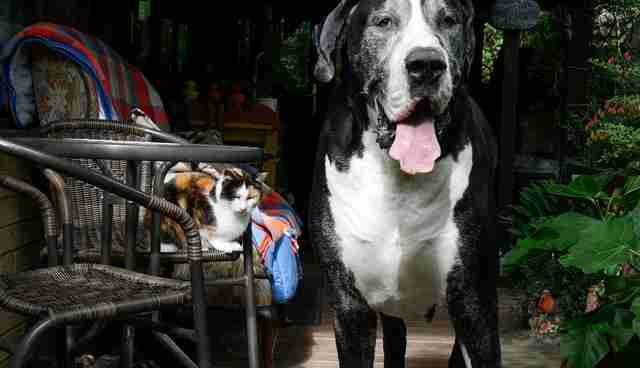 Yogi is now about 200 pounds and 6 feet and 10 inches long. His size has earned him the nickname Bear around the neighborhood, and he's also grown to be one of the U.K.'s largest dogs.
While getting attention for his size is fun, Yogi really enjoys getting his exercise by running around his own three-acre backyard paddock. Thanks to Mrs. Markham's small fib and Mr. Markham's open heart, Yogi not only has global recognition and his own outdoor field to exercise in, he also has a loving family and a home to call his own. What more could a former shelter dog ask for?