Rescue Dog Becomes 'Mom' To Every Animal She Meets
"Any new animal that I've brought in, she wants to nurture and take on the mommy role."
When the rabbit escaped from her hutch, Meylin Hadad panicked. The neighbors had a dog, and if the rabbit got into their yard, Hadad worried it would be the end of her.
Hadad screamed for her daughter to come help her catch the rabbit. Hadad's own dog - a Great Dane named Missy - came bounding over and chased the rabbit down. Hadad feared the worst.
"I'm like, OK, that's it," Hadad tells The Dodo. "But when I got there, nothing had happened. She had grabbed the rabbit, but she was just holding her on the ground with her mouth. Her teeth weren't even touching her. And when I picked up the rabbit, she started licking her. After that, I'm like, OK - this dog will never hurt anything."
Before Missy was Hadad's dog, she'd been owned by one of Hadad's acquaintances. The first owners decided they didn't want Missy anymore, so Hadad adopted her in 2012.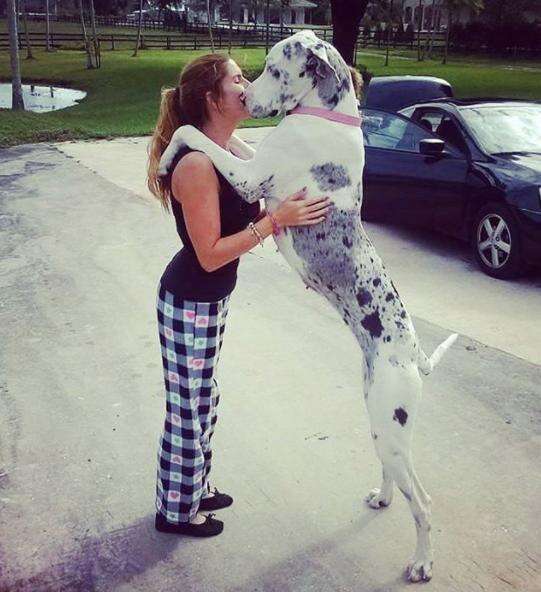 "They got Missy when she was a newborn," Hadad explains. "They weren't too familiar with the breed. They didn't realize how big she was getting, so at 6 months, they didn't have the space for her, and they didn't want to take care of her."
Missy isn't the only animal Hadad has rescued. She has a mini animal sanctuary at her home in Broward County in South Florida, with rescued dogs, cats, horses, goats, chickens, birds and a porcupine.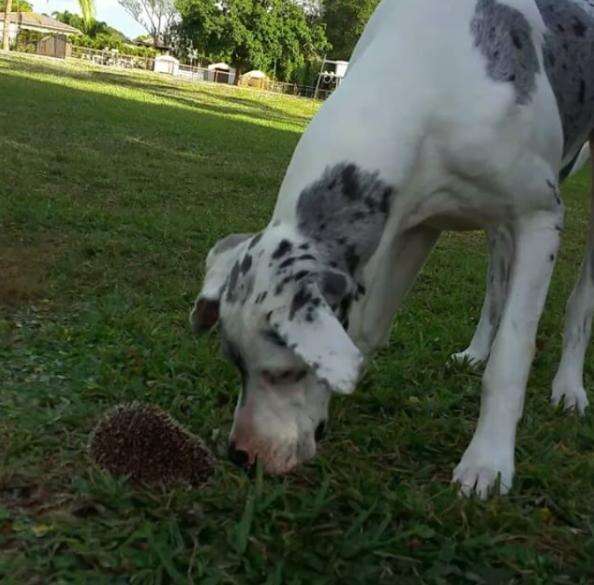 Today, Missy is in her element at Hadad's home. She adores all the animals, Hadad says, treating them like her own children.
"She just immediately wants to play with everybody," Hadad says. "Any new animal that I've brought in, she wants to nurture and take on the mommy role."
Last October, Hadad adopted Gordo, a piglet found running down a sidewalk in Miami. Hadad's friend grabbed the piglet before a car hit him, and Hadad offered to adopted him.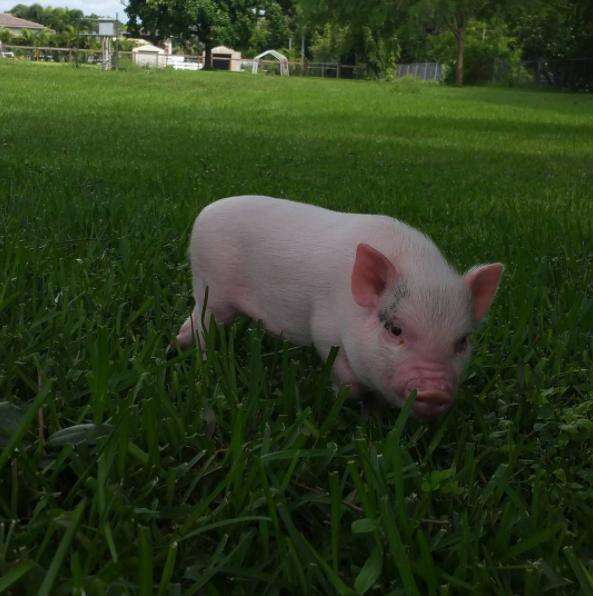 The moment Gordo met Missy, he was obsessed with her, Hadad says.
"That pig went directly to the dog," Hadad says. "Obviously the first time they met, I held Missy on a rope, just being cautious. But nope - they've been playing ever since. Gordo hops on top of her. It's adorable."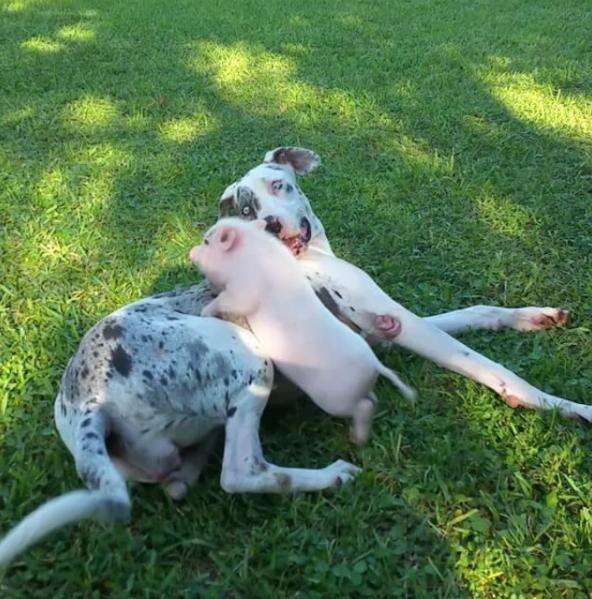 Hadad works part-time, and as soon as she gets home, she lets all the animals out to play in the yard. Each and every time, Gordo and Missy make a beeline for each other.
"Gordo has a thing where he loves to go between Missy's legs," Hadad says. "She'll just stand there sometimes, and he'll lean between her legs. I guess he likes rubbing against her legs. They'll hug each other; they'll lick each other."
Gordo is still a baby right now, but as a potbellied pig, Hadad expects him to get much bigger. In fact, he's already growing.
"When I got him, I was able to carry him, but now I need some help carrying him," Hadad says.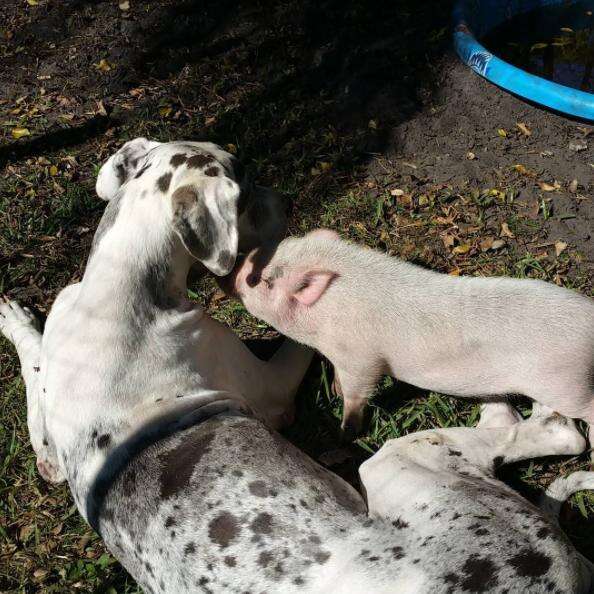 Hadad believes Missy and Gordo will remain friends, although she wonders how Gordo will fit beneath Missy's legs when he's bigger. "That will certainly be a sight to see!" she says.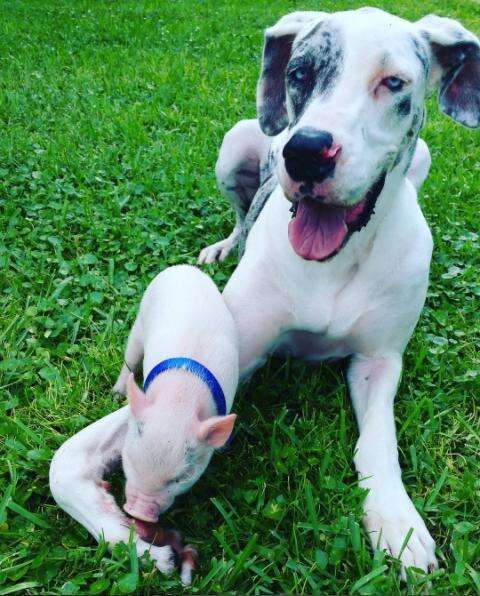 To follow Gordo and Missy's adventures, check out their Instagram page.