Photos Capture The Special Bond Between A Grandpa And His Cat
It's never too late to make a new best friend.
It's never too late to make a new best friend - just ask Jiji and this sweet cat named Kinako, who changed his life for the better.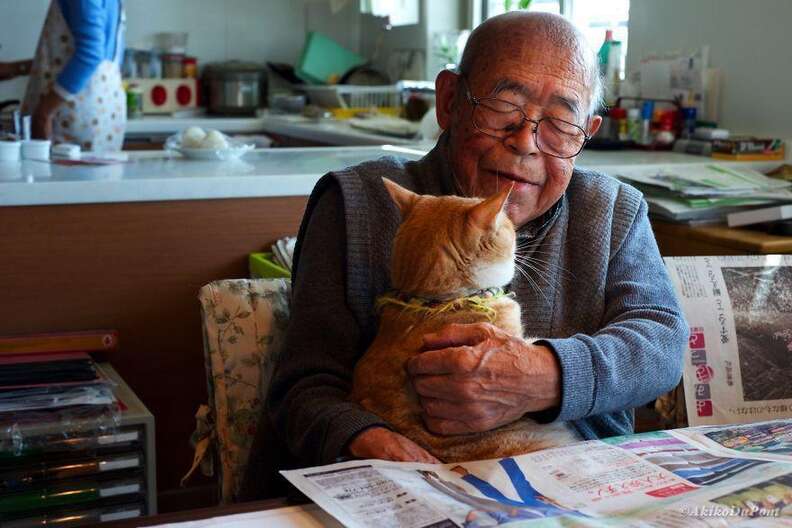 Jiji is 94 years old and lives in Tokyo, Japan, with his wife and his granddaughter, photographer Akiko DuPont. A few years back, Jiji was diagnosed with Alzheimer's disease, after which he seemed to lose hope that he'd ever be himself again.
"I think when you learn that you have Alzheimer's, it is easy to start feeling scared, lonely, sad and lost," DuPont told The Dodo. "I saw that in him. He tried to hide it, but I could see it. He was still Jiji, a loving man. But he gradually began to make a wall between himself and other people."
That is, until he met Kinako.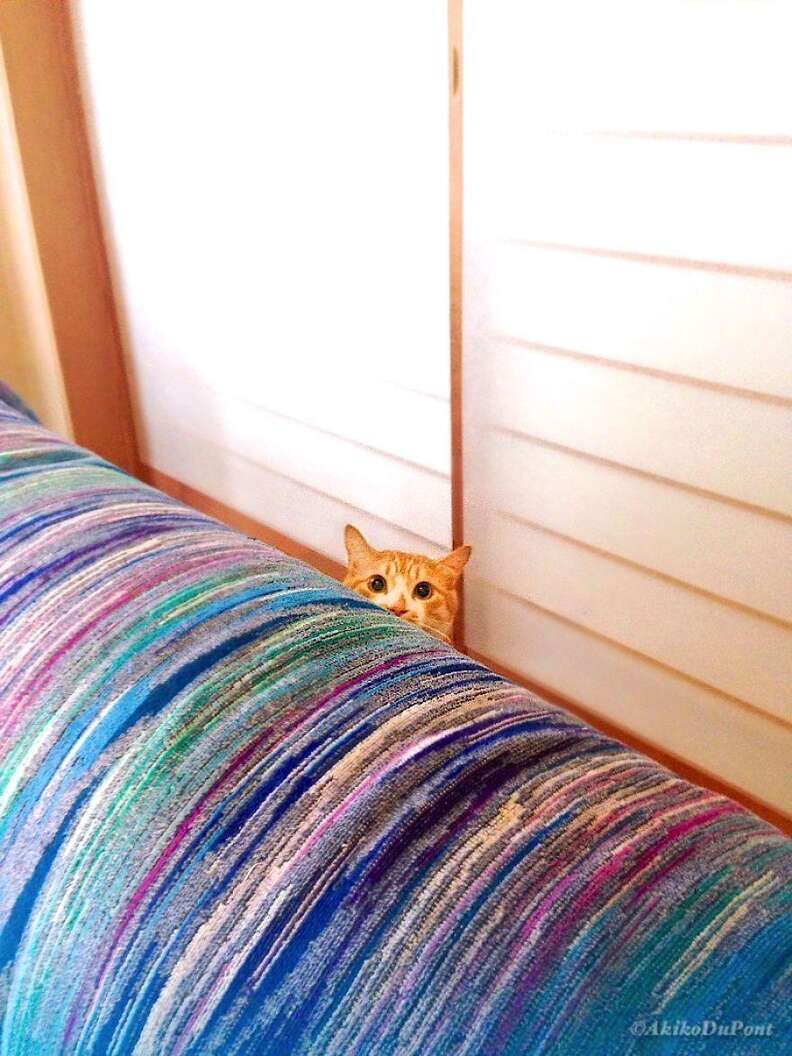 DuPont says her grandfather has always been an animal lover, but he'd only owned dogs. His opinion of cats wasn't so positive - mostly because neighborhood cats would sometimes use his garden as a litter box.
So, when she rescued a kitten one day, DuPont thought it best to be discrete. Turns out, she didn't need to.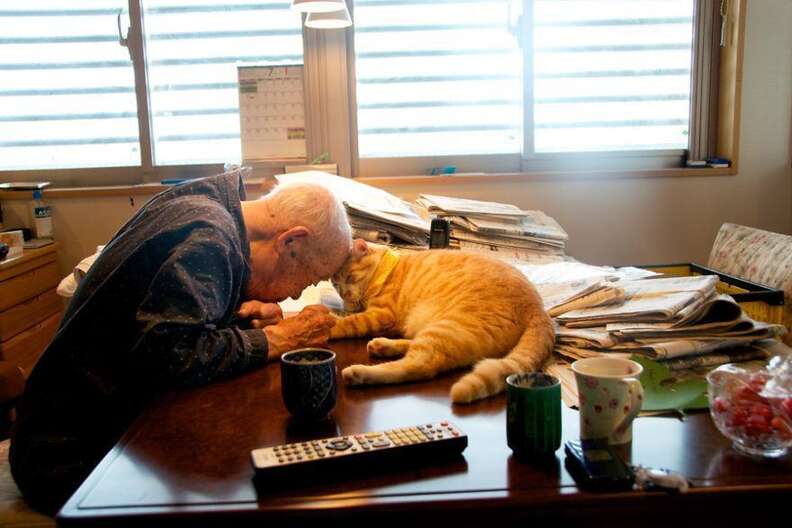 "I actually didn't get any permission and first hid him in my room," DuPont said. "Then grandpa wandered in and saw 4-month-old Kinako - and his eyes shined full of happiness. It was something I hadn't seen in a while."
It was around this time that DuPont decided to begin documenting her grandfather's day-to-day life at home with the cat, whom he happily claimed as his own.
(Kinako, clearly, had claimed him too.)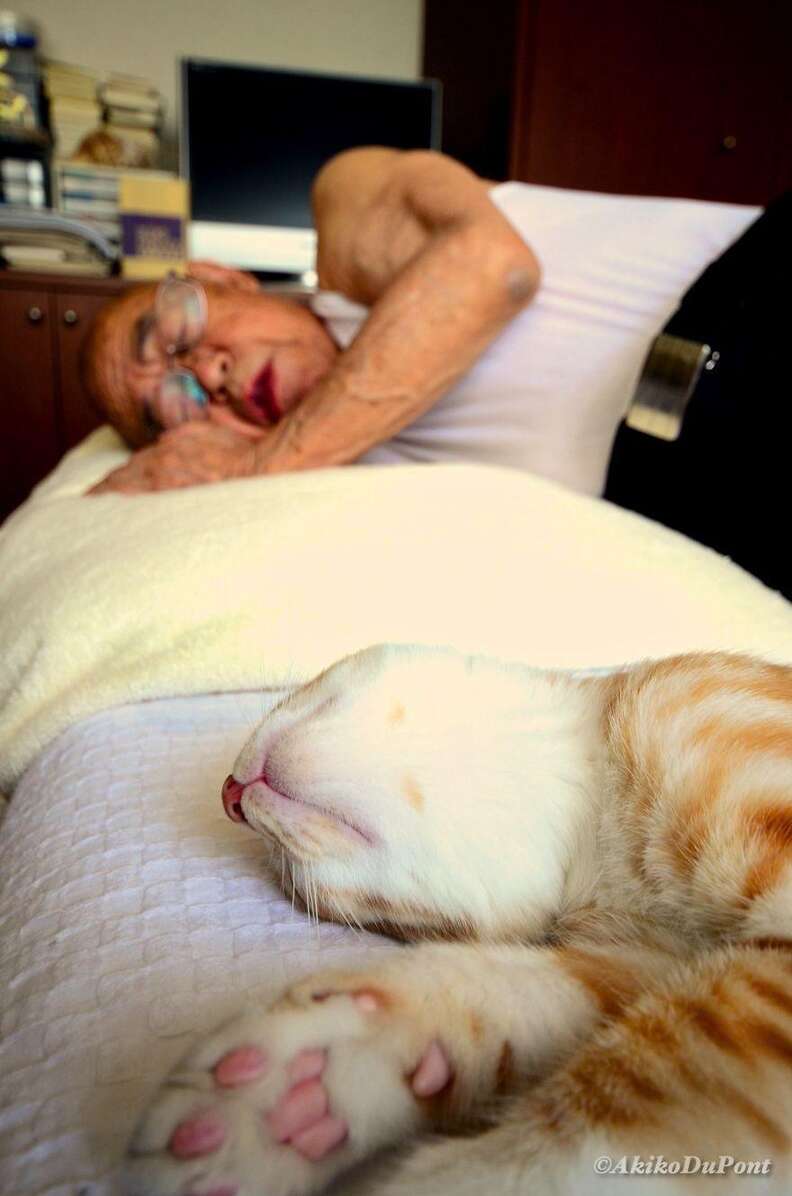 It wasn't long after that Jiji and Kinako became an inseparable pair.
The cat has even taken an interest in one of Jiji's favorite pastimes - reading newspapers and clipping out articles he likes.
Kinako supervises.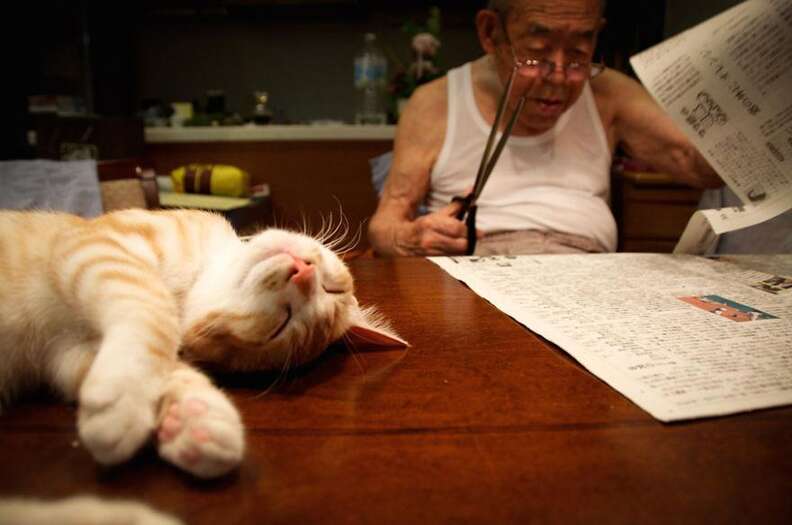 Still, his involvement in that hobby isn't always so helpful.
"Pretty much everyday, when Jiji cuts the newspaper, Kinako jumps on the table, then they argue, give up, understanding that they just want to do what they want to do," said DuPont.
But what matters most is that Jiji has a dear friend close by ...
... and Kinako is always close by.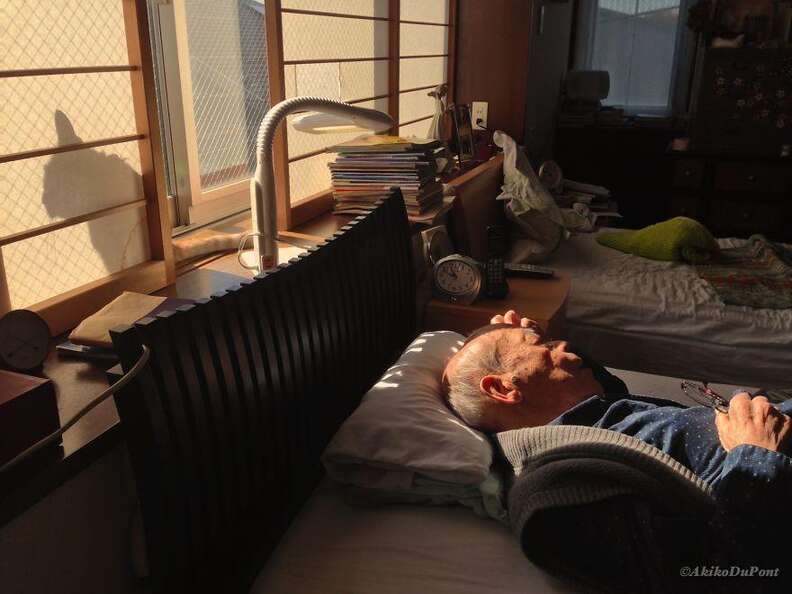 It might seem like a commonplace thing, having a cat at home - but it's been nothing short of life-changing for Jiji, and for Kinako, too. You might say they're soulmates.
And it shows.
"They get together, share their important moments, like they are making sure they are having a good day," DuPont said. "Kinako and Jiji take a nap together a lot and they often sleep in a similar pose. I don't know how this happens but it's true."