A grandmother named Helen, left heartbroken after the death of her beloved dog earlier this year, finally has a reason to smile again - all thanks to little puppy and her family who brought them together.
"She's a big animal lover. They're a big part of her life. They come first before her," Helen's granddaughter, Nicole Costa, told The Dodo. "That's why we really wanted to surprise her. We knew it would make her so happy."
Nicole Costa
Helen had been inconsolable since her pet Cavalier King Charles spaniel, whom she had rescued from a shelter three years earlier, died of a heart condition. Only adding to her sadness, her cat passed away as well just a few weeks later. It seemed as though nothing would lift her spirits.
"She cried and was sad for a long time. She didn't want to leave the house at all," said Nicole. "Between the dog and the cat dying, she was just so devastated."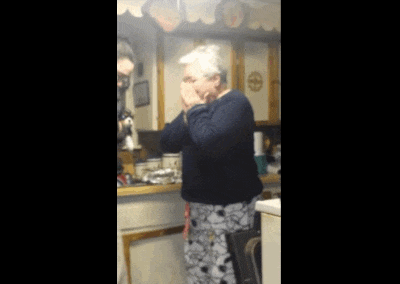 Nicole Costa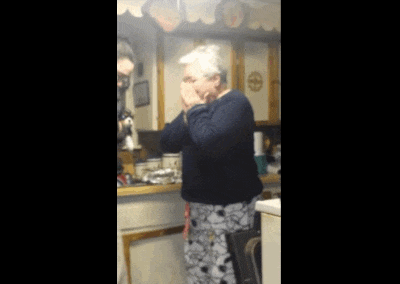 There was one thing, however, that could chase the grieving grandmother's blues away - a little dog named Jenni. Helen's family knew she wanted to get another dog, so after finding a pup much like the one she'd lost, Nicole decided the pet would make a sweet surprise.
"She was shocked. She wasn't expecting it at all," said Nicole. "My mother was crying, I was crying. Seeing how happy she was brought everyone to tears. Even my dog, you could hear she was excited about the puppy too."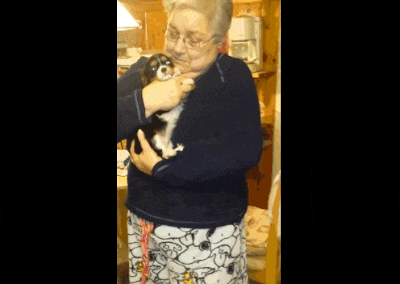 Nicole Costa