Wild Grandma Orca Gives Birth To Sweetest Symbol Of Hope
A pod of endangered orcas off the coast of British Columbia is welcoming a new sign of hope: A baby orca.
Center for Whale Research
Center for Whale Research
The new member joins a pod observed thriving earlier this year, lending new hope that the endangered orca population is beginning to have a resurgence.
We couldn't be happier for them.
Center for Whale Research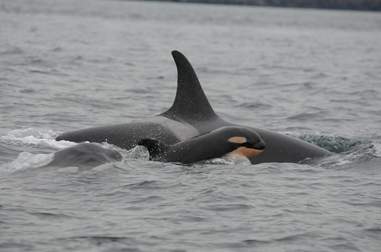 Center for Whale Research