Elephant Rescued At Age 70 Celebrates Her Newfound Freedom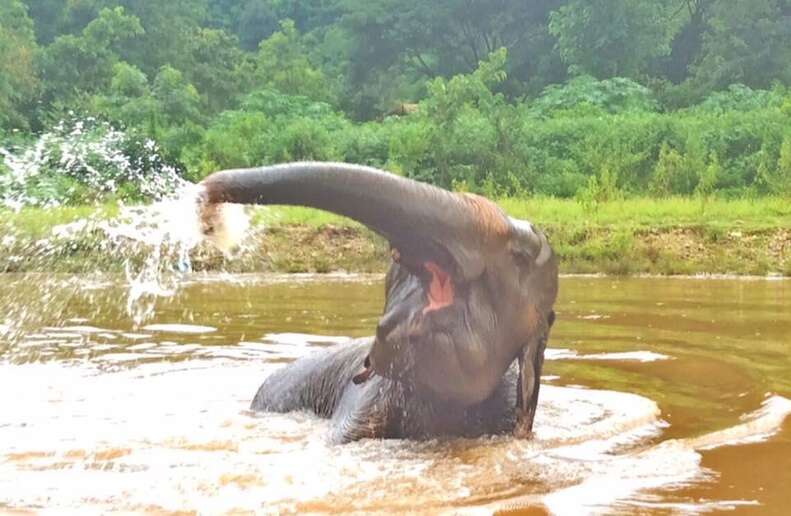 <p><a href="https://www.facebook.com/photo.php?fbid=711718012288876&set=pcb.711719102288767&type=1&theater" target="_blank">Facebook/Lek Chailert</a></p>
<p><a href="https://www.facebook.com/photo.php?fbid=711718012288876&set=pcb.711719102288767&type=1&theater" target="_blank">Facebook/Lek Chailert</a></p>
A 70-year-old elephant is finally learning how to be free.
Noi Nah, known as the grandmother of the Elephant Nature Park rescue and rehabilitation center in Thailand, was rescued last month from the country's tourist industry.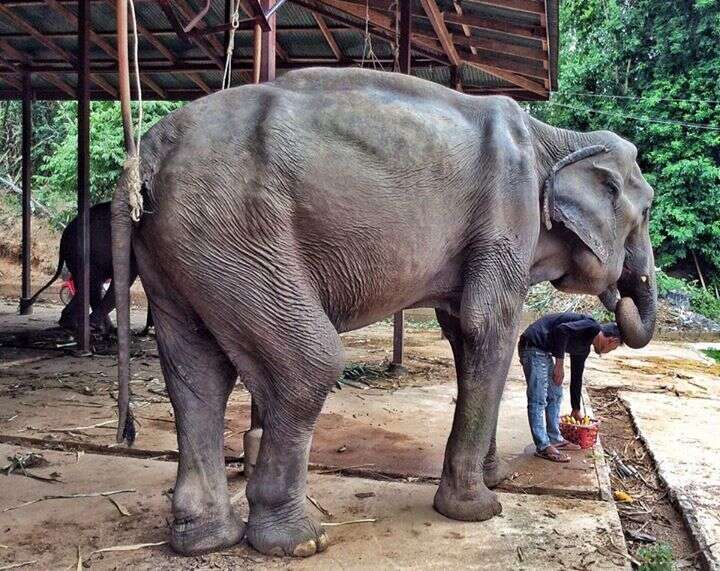 But a month later, this grandma looks almost like a different elephant.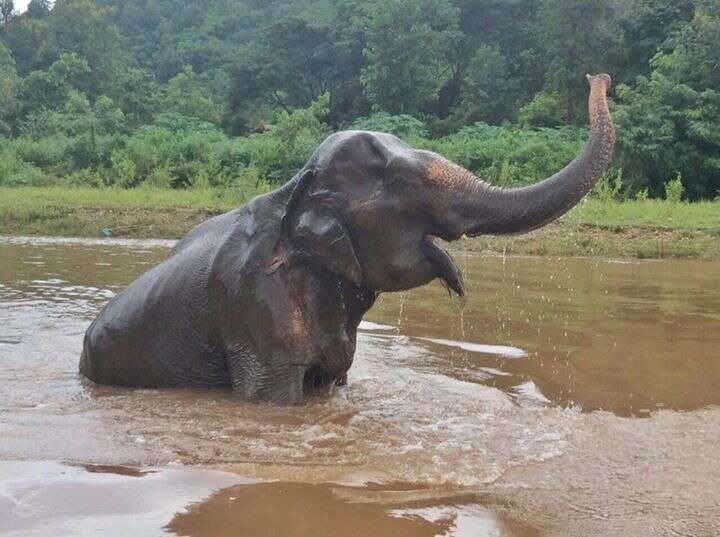 Given a new chance to love life, the elderly elephant plays joyfully in the pond.
It's amazing what love can do ...
Noi Nah shows how transforming a little tenderness and care can be - at any age.