This gorilla made quite a statement to a photographer - whether or not he realized it.
Photographer Bob Pritchard was at Bristol Zoo in the U.K. when he snapped some photos of the handsome gorilla munching on some greenery.
It wasn't until he got home that he realized the ape was flipping him off.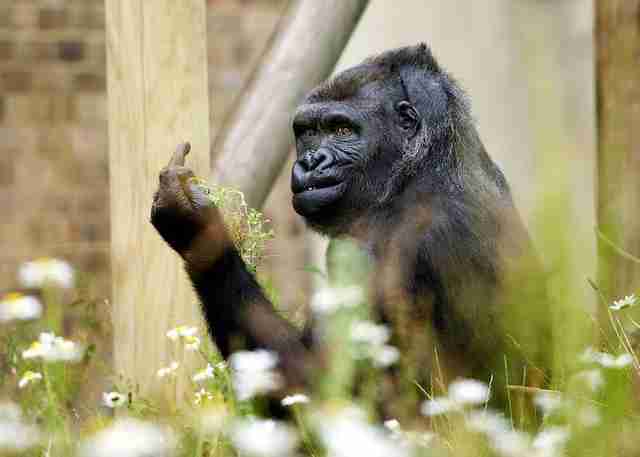 "When I saw the pictures, I just thought 'you little devil,'" Pritchard said, according to The Daily Mail. "Gorillas are really good at expressing their feelings. I was just really lucky to capture this."
Of course, it's unlikely he knew what he was doing, but the cheeky gorilla still made a very good point. Apes are highly intelligent and emotionally aware creatures - and it's doubtful whether captivity can every truly meet their needs.