Baby Gorilla Died In Zoo, And Her Mother Just Can't Let Go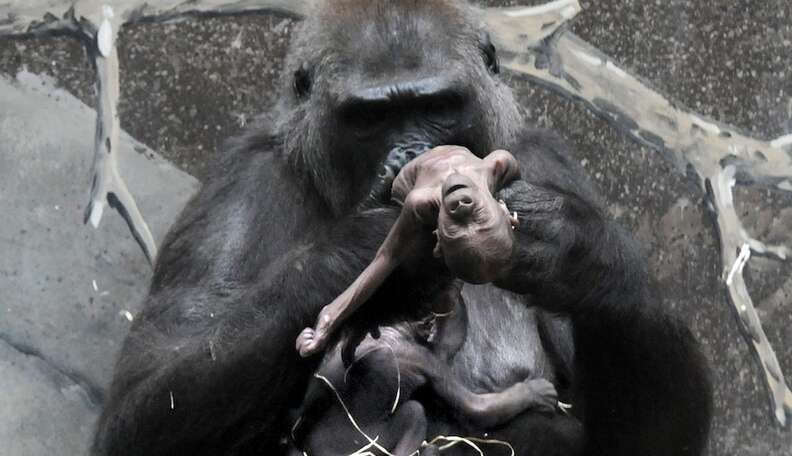 <p> <strong>Winfried Faust / BILD-Zeitung<span></span></strong><span></span> </p>
<p> <strong>Winfried Faust / BILD-Zeitung<span></span></strong><span></span> </p>
It is a heartrending scene.
Dian, a western lowland female gorilla at the Frankfurt Zoo in Germany, is devotedly carrying her newly born twin babies around in her enclosure.
However, one of the infants is dead.
Dian gave birth on September 15 without any complications. But immediately thereafter, one of the newborns began to rapidly decline - and by the morning of September 17, the infant had died, according to a statement by the Frankfurt Zoo.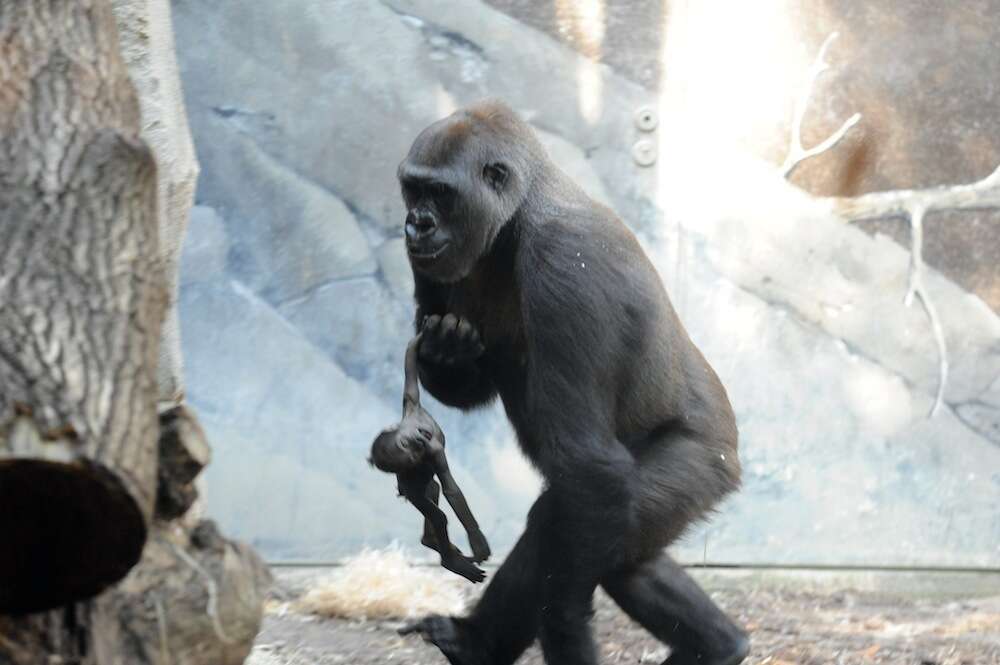 "In the beginning, both babies were doing well, but in the course of Wednesday, we had observed that one was becoming weaker," Frankfurt Zoo director Manfred Niekisch says in the Frankfurter Neue Presse.
Niekisch explains that the zoo is allowing Dian, aged 26, to carry the dead infant around with her rather than force her to give officials the baby, according to translated news reports.
"We are letting nature take its course," says Niekisch.
Niekisch also adds that zoo officials are reluctant to take the baby from Dian because she could react in a way that might harm the surviving child. And if she is given a sedative, the drug could compromise her breast milk.
Steve Ross is the director of the Lester Fisher Center for the Study & Conservation of Apes at the Lincoln Park Zoo. Ross says that Dian's actions are not unique: "The mother-infant bond in primate species is quite strong, and it is not uncommon for a mother to carry a deceased infant for hours or even days," he tells The Dodo.
It is unclear at the time of writing the gender of either baby.
This is the second gorilla mother at the Frankfurt Zoo who has noticeably carried around her deceased infant. In July, a gorilla named Shira gave birth to an infant male. According to news stories, Shira carried around her newborn dead son for four days.