These 24 Gorilla Babies Are The Most Adorable Reasons To Celebrate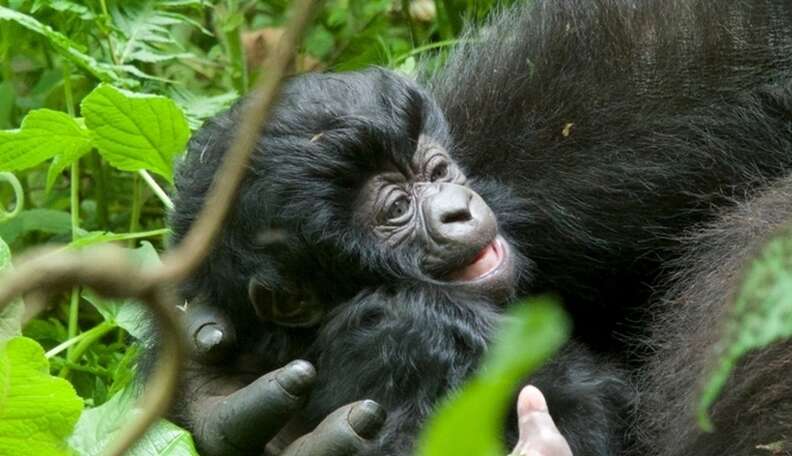 <p> <a href="http://www.rdb.rw/kwitizina/" target="_blank">The Rwanda Development Board</a><a href="http://www.rdb.rw/kwitizina/"></a> </p>
<p> <a href="http://www.rdb.rw/kwitizina/" target="_blank">The Rwanda Development Board</a><a href="http://www.rdb.rw/kwitizina/"></a> </p>
Two dozen critically endangered mountain gorillas were born in the forests of Rwanda over the last year - a heartening baby boom for a species whose numbers have dropped to fewer than 900 individuals. So what better way to mark the occasion than throw a massive party in their honor?
Earlier this month, thousands of villagers, dignitaries and distinguished visitors from around the globe joined together for the 11th annual Kwita Izina - a lively celebration hosted by the Rwanda Development Board in which each new gorilla born in the wild is recognized and given a name.
The idea behind the ceremony is to raise awareness of the threats posed to mountain gorillas, and to encourage community involvement toward their conservation. Since the tradition began, the gorilla population has made tremendous strides in Rwanda, growing more than 26 percent between 2003 and 2010 alone.
Ubwira