Proving that love trumps money, a woman in Scotland has spent nearly $750 on vet treatments for her two pet goldfish.
Abby Gordon won Star the goldfish in a carnival game 12 years ago, according to a Facebook post by Inglis Veterinary Hospital. Her mother, Janie, bought Nemo shortly after so Star wouldn't be lonely.
Recently, Star developed cancer and went blind in one eye. At the same time, Nemo developed a lump. While most owners would have let nature take its course, Janie Gordon decided to do what she could to save the lives of the fish, who can live up to 30 years when cared for properly.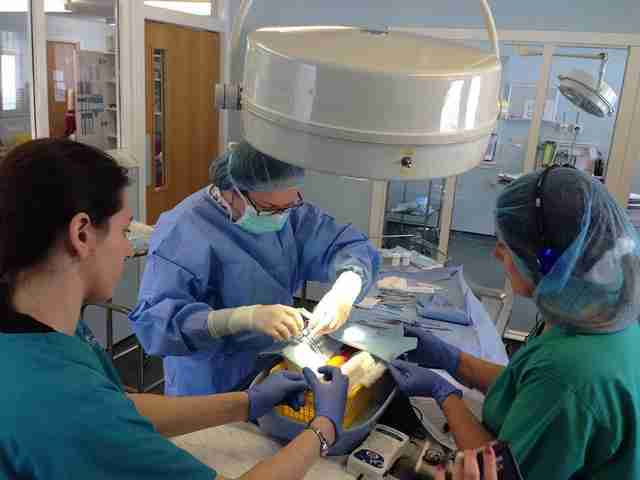 "I know it seems like a lot of money to spend on an operation for a goldfish but what was the alternative?" Janie Gordon said. "I think we've a social responsibility to look after our pets and I know my daughter would have been distraught if anything had happened to the goldfish."
In an extremely delicate operation, a veterinary team removed Star's eye while sedating the 6-inch fish with syringes of anesthetic-tinted water, and Nemo had a simpler procedure. Both fish are now recovering in the Gordons' kitchen.
It's not the first time a goldfish has gotten star medical treatment. Last year, a much-loved Australian goldfish named George underwent a 45-minute surgery to remove a growth on his head.
"The financial value of a goldfish may be quite small but I think the fact that someone should have paid that much for an operation reflects the true value of the bond between pets and humans," Brigitte Lord, Star's surgeon, said.