This goat never had a name. Just a number, assigned to her at birth. And she probably would have ended her life as a number.
But on Thursday, she caught the eye of a group of activists standing outside a meatpacking plant near Toronto, Canada.
And then #151 became the luckiest number in the world.
Members of Toronto Cow Save, a group that holds regular vigils outside local slaughterhouses, saw the goat, who appeared to be earmarked for an untimely end at the plant.
According to the group's Facebook post, there were no demands to hand her over. No shrill protest. Just a simple plea to "the higher law of mercy and compassion."
Can we have her?
Was that all it took for the plant manager to agree to give her up? We may never know what went through his mind in that crucial moment.
But we do know, just moments later, #151 was in the backseat of a rescuer's car. Just like someone's dog.
And in that instant, she wasn't #151 any more. She was Lily, the rescued goat. Bound not for slaughter, but to Meadowlark Stables in Brampton, where she will spend the rest of her days alongside horses and cows and pigs. And yes, people too.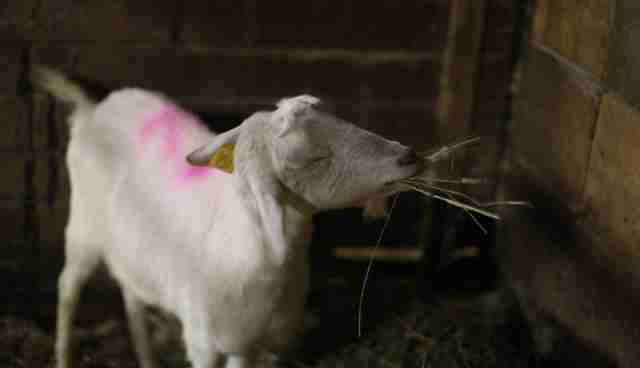 Sure, Lily was just one of countless animals fated to end their days at similar operations around the world.
But sometimes, saving just one from that fate - as we saw last January when someone took home a cow who had escaped from a New York City slaughterhouse - can serve as a stirring reminder that animals are so much more than numbers.