Glenn Greenwald's Rescue Dogs: Before And After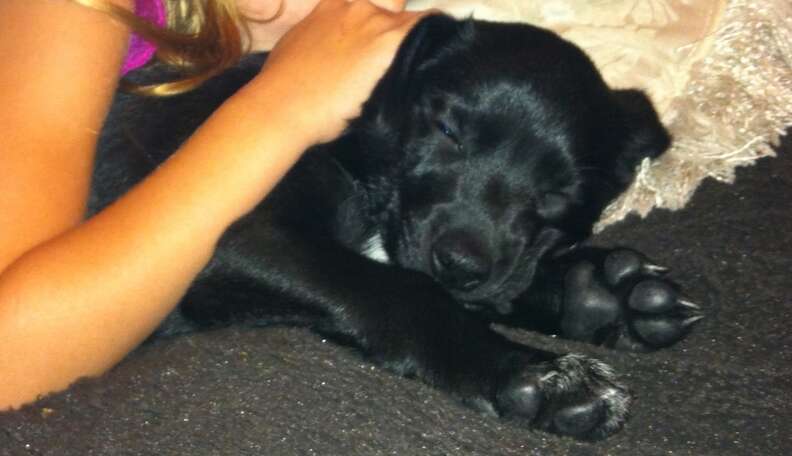 We asked the adopters -- spread out from New York City and Long Island, to Virginia and all the way to San Francisco -- of Glenn Greenwald's rescued puppies for before and after shots of their dogs, and updates. And they all really delivered:
RIO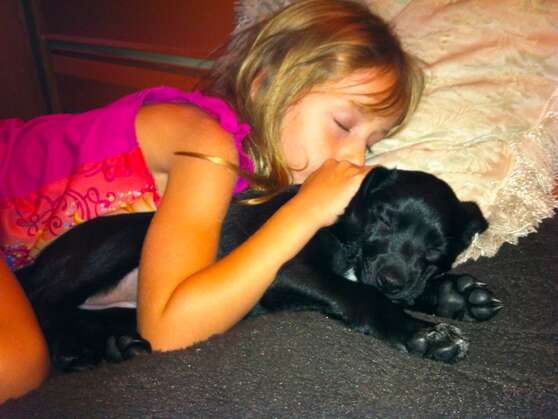 Rio in October 2011, soon after arrival.
Rio today.
I had been following Glenn on twitter due to a similar regard for the Bill of Rights when he posted about needing homes for some dogs. It happened to coincide with our family's decision that we were ready to handle a second dog.

Our motivation for adopting Rio would depend upon who in my family you asked. My kids would probably rescue and bring home any animal they could find. My middle daughter, Sylvia, continually rescues spiders and crickets from inside the house to safety outside (Rio eats them). For my wife, Jodi, and I, our motivation is more based on what pets bring to our family and a justified cynicism for the commercial pet industry, especially dog breeders.
Whether it's companionship or a good bark for unwanted visitors, I couldn't imagine our family without dogs.
--Thomas Bergman FRANKIE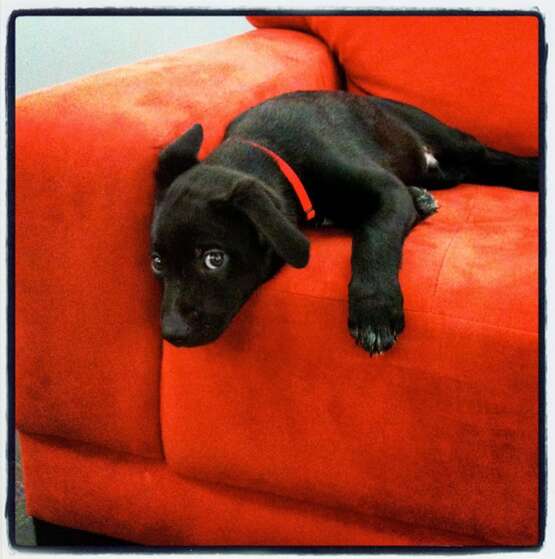 Frankie's first day at Google (where both his dads work) - Googlers are allowed to bring their dogs to work. Photo credit: Dori Storbeck.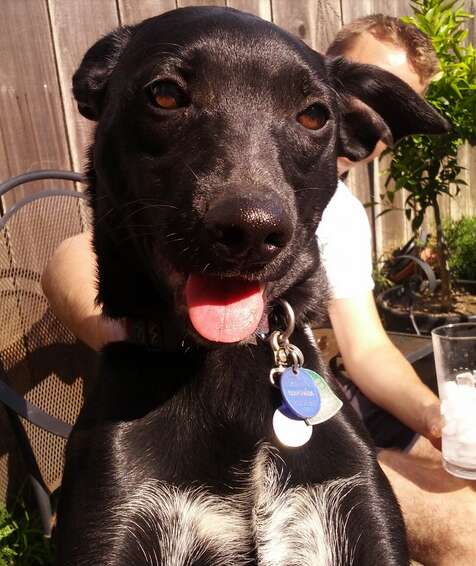 Frankie chilling on a Sunday afternoon in San Francisco.
Frank the Tank, Mr. Franks, Pranklin -- all nicknames we have Franklin Delano Roosevelt Nauert-Stallings -- found his way from the streets of Rio to the fog of the Bay Area and right into our hearts via the improbable path of his mom's chance meeting with Glenn Greenwald (who, in his free time between fighting for democracy and acting as gadfly to the global security state, is an indefatigable dog-lover). We couldn't be happier that Glenn succumbed to his sense of cross-species compassion and social justice -- finding a way to get Frankie & his siblings into loving forever-homes by reaching out to communities and supporters across continents -- which included Diane and all of us -- avid readers of Glenn's writings and tweets.

Frankie's personality is one of joy distilled, and his heart's capacity to love and to seek love far exceeds his relatively small size. He's rounded out our extended pack of humans and canines here in the Bay Area -- just by being himself he calls us all to daily renew our excitement about and gratitude for being alive in this beautiful world -- and to act with compassion and work for justice for all our fellow beings -- regardless of number of paws.
--Paul Nauert GIGI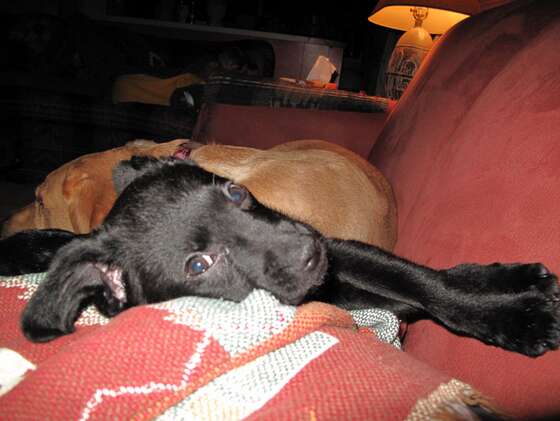 Gigi, winter 2012.
If not for Glenn's random act of kindness, Gigi would have lived on the streets of Brazil, without a chance in the world for a happy, healthy life. It has been our honor to care for her and provide the environment that all dogs need to thrive. In return she has greatly enriched our lives with unconditional love, companionship, and constant laughter. We love her dearly and are so glad she came into our lives.
--Katie Weddington ELSIE
Elsie in November 2011 on adoption day.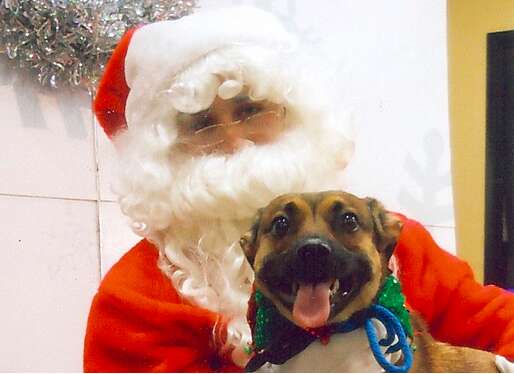 Elsie, December 2012.
In late 2011 we were thinking about getting a companion dog to Kaiden, a Belgian Malinois rescue we had recently adopted. Sometime that Fall, I looked up at my monitor to see a tweet from Glenn Greenwald about puppies.

I didn't know that much about Glenn so I was thinking either Craigslist/stalker or a joke. After an email or two I figured out that he was serious and he described via email and maybe once via phone the litter of puppies and his guess as to their dispositions. I told him I wanted the feistiest one of the bunch.

When he told me he was bringing Elsie through Customs I was alarmed a bit. He then explained. It sounded a little strange but I figured Glenn and Elsie's story was too quirky to be a scam. Besides, he didn't want anything from me.

From the first tweet 'til the day I picked up Elsie about 5 weeks had passed. I took the 6 train down from our apartment in East Harlem on a cold December morning and met Glenn at a Quality Inn in Midtown just as he was getting out of a cab with pet carriers plus luggage. After giving me a brief puppy care talk he handed me Elsie's carrier and Elsie and I were headed home.

Glenn was 100 percent on target regarding Elsie's personality. She's very feisty and energetic and, despite being a mid-sized 25 pounds, she typically emerges as the leader when she's part of a pack at daycare or in the dog run. Elsie is a wonderful pet.
--Lou Belle Have a great rescue story? Use #MyRescue on Twitter and Instagram and we'll share the photo of you and your pet on The Dodo.