Laura just made a new friend, and her reaction couldn't be sweeter.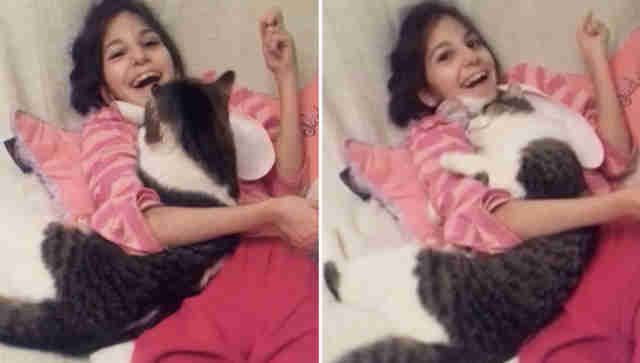 The 14-year-old from Spain has a rare hereditary disorder that affects her neurological and physical development. Recently, Laura's mother, Isa Gonzalez Asensio, decided to find a pet to serve as her therapeutic companion animal. She adopted an older rescue cat, named Lou.
This touching video was taken on the day Laura and Lou first met - and the smiles on their faces leave little doubt that it was meant to be.
As it turns out, the special pairing was just as life-changing for Lou. According to his former caretakers at Lorca Animal Rescue, he'd been having trouble finding a forever home.
"We didn't understand why Lou couldn't find a family, being such a docile and affectionate cat. Now we understand everything," they wrote online. "He was waiting for little Laura, that is the name of this wonderful angel, and her mom Isa. Thank you, Isa, for opening your heart a little more and giving this opportunity to Lou."
Visit the Humane Society or your local animal shelter to learn more about adopting a senior pet.