When a troop of Daisy Scouts from Guttenberg, Iowa, toured a local vet clinic, they immediately fell in love with Oscar, one of its permanent residents. Oscar was recovering from a surgery to amputate his malformed hind legs.
The Daisies decided Oscar needed a wheelchair to help him get around all by himself, and a few weeks later they called the Guttenberg Veterinary Clinic to announce they were planning a bake sale to raise the money, vet technician Shannon Knaack told The Dodo.
Oscar was only 8 weeks old when a local resident brought him to the clinic to be euthanized last summer, and he's been living there ever since. He and his littermates were born under a porch, Knaack said, and the humans who found him assumed that the best thing for the little kitten with the undeveloped back legs would be to end his short life.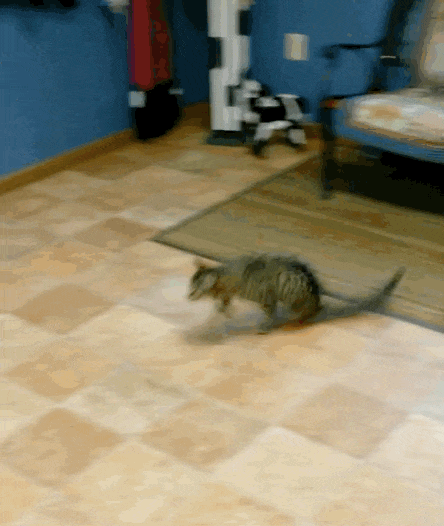 Oscar scooting around the clinic (Shannon Knaack)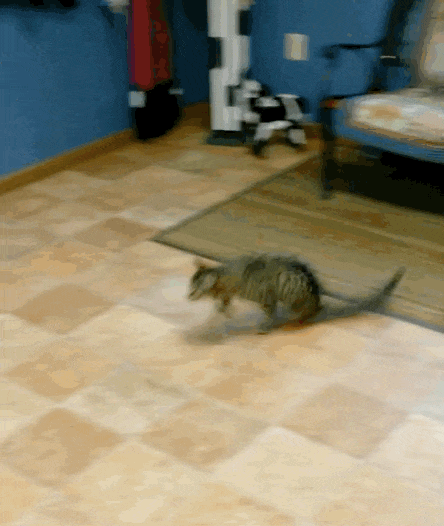 But when a veterinarian had a look at Oscar, he realized there was nothing else wrong with him. The little kitten quickly learned to scoot all around the clinic, and made it clear that he was staying forever. Eventually he needed surgeries to remove his hind legs below the knee, but that didn't slow him down much.
"When he's in a good mood he just purrs up a storm," Knaack told The Dodo. "He likes to be picked up and ride around on our shoulders like a parrot."
Knaack was quick to point out that Oscar is no angel. "He can be a little bit of a grump," she said, adding that he's also a "garbage disposal" who eats everything, and comes scooting over any time he hears the microwave ding.
But Oscar's personality clearly won over the Daisies, who raised the money to have him fitted for a special wheelchair when he's a little bigger.
As soon as Oscar gets his wheels, he'll be zooming around the clinic like a pro.