A piece of metal caught around a wild giraffe's ankle was slowly crippling him and seriously threatening his life.
But animal lovers in Kenya were not about to simply stand aside and watch the lanky guy suffer. Lewa Wildlife Conservancy's veterinarian team was on the move to chase down the giraffe - for his own good.
Lewa Wildlife Conservancy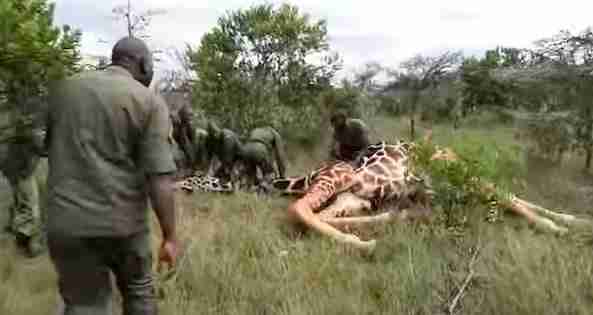 A team finally caught up with the galloping lanky animal, who didn't comply easily. It took a whole crew just to pin the poor guy down, while others worked on securing his wildly flailing legs.
Lewa Wildlife Conservancy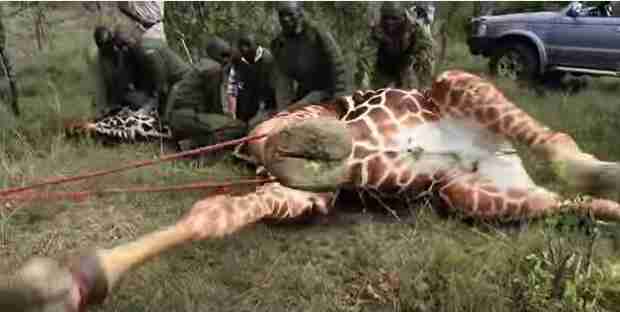 Giraffes are one of the most difficult animals to immobilize and treat, according to Lewa. The veterinarians, Dr. Mutinda and Dr. Rono, knew their team had extremely limited time to remove the metal ring.
Lewa Wildlife Conservancy
"A giraffe's large size limits physical control and manipulation during anaesthetic induction, and giraffe legs are prone to fractures," the Lewa vets told The Dodo. "Their long necks affect regulation of blood, arterial pressure and cerebral circulation. With giraffes, it's a race. We never have enough time and have to work super fast to ensure we complete our mission."
Lewa Wildlife Conservancy
Lewa Wildlife Conservancy
People worked incredibly fast to saw off the metal ring, dodging an occasional flailing hoof.
Lewa Wildlife Conservancy
Every reticulated giraffe life counts, especially since there are only 7,700 left across Africa.
Lewa Wildlife ConservancyLewa Wildlife Conservancy
"We are delighted this operation was a success!" the veterinarians told The Dodo.
Lewa Wildlife Conservancy
Lewa Wildlife Conservancy
The team even helped the slightly astonished giraffe back on his feet.
"Bye!" one of them yelled as the lucky guy pranced safely away.
Lewa Wildlife Conservancy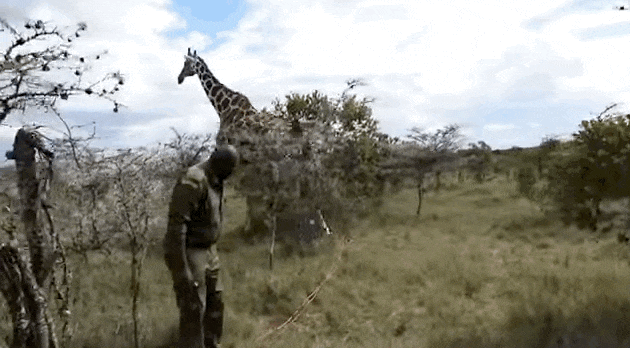 Lewa Wildlife Conservancy