Dogs Saved From Neglect Had Almost Given Up Hope
"They've come back to life. And we got to witness that."
When Scotlund Haisley walked into a house, crammed so full of debris and clutter there was barely an inch to walk - all he could see was emptiness.
Sure, trash and feces was everywhere at the country house outside Nashville, Tennessee last week. Swarms of cockroaches writhed amid stacks of rotting boxes.
But the animals who lived there seemed little more than empty shells.
"When we got there, they were gone. They were vacant. They had given up," Haisley, president and founder of Animal Rescue Corps (ARC), tells The Dodo.
The animals - eight dogs, a cat and a bird - would have likely left this world in the same unimaginable misery they had entered it.
If not for an unexpected call for medical assistance from one of the people who lived at the Giles County house.
"For the animals and the people, that call changed everything," Haisley says. "There was a tragedy that revealed a greater tragedy here."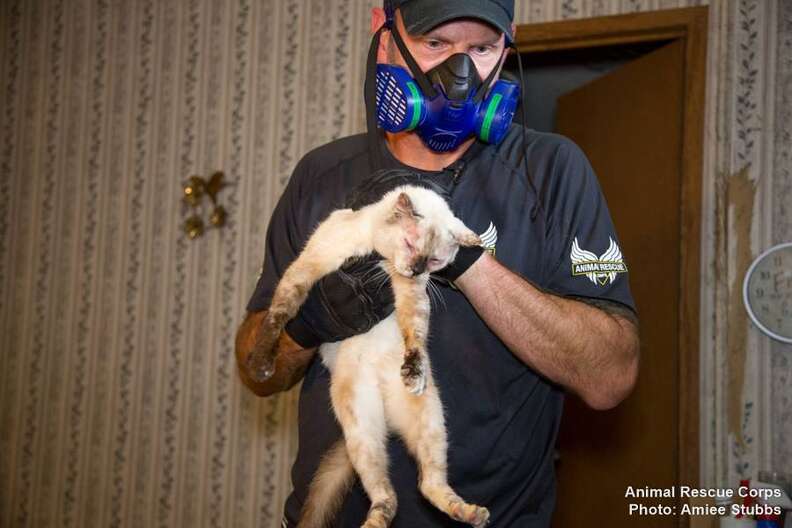 By the time emergency responders got there, the woman had passed away. The remaining four people who lived there, all disabled adults, were taken to a hospital for the extended care they desperately needed. And the animals that suffered alongside them?
Animal Rescue Corps got that call.
"We put our suits on, put our masks on and went in," Haisley recalls. "The air quality was as bad as anywhere I've ever gone into. Stagnant. Ammonia. And other filth."
"That's actually our fourth case of back-to-back cockroaches and maggots."
For the ARC team, it was another sortie, it seemed, into hell. In fact, the Giles County operation would mark the fourth rescue operation in the South in the last three weeks - an exhausting stretch that saw more than 300 animals transported to the group's emergency shelter.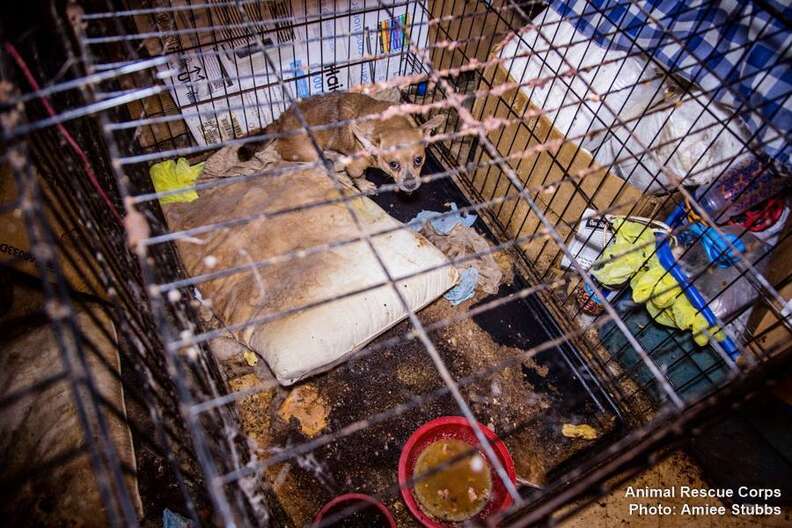 But back at ARC's emergency shelter, the team saw something else emerge. Something that makes the physical and emotional burden of saving animals suddenly seem so much lighter.
Animals who once stared up with empty eyes seemed to come to life - proving, once again, that when it comes to even downtrodden animals, there's always a light that never goes out.
"It was amazing," Haisley says. "We had all these animals coming in there broken, physically and emotionally. And within hours, or days, they were all reclaiming the lives that were stolen from them. They were all becoming dogs and cats once again."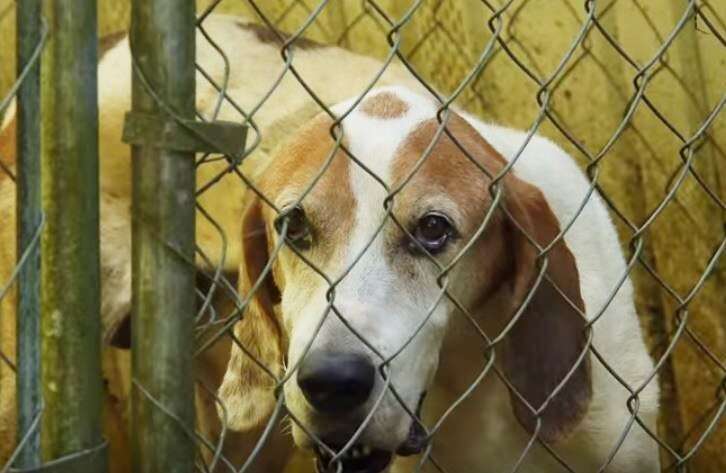 While a cat didn't survive long enough to know that hope, the rest of the animals have already been placed with a rescue in Boca Raton, Florida.
Sunny days ahead, indeed.
"With a bit of medical care and a lot of socialization, and most importantly, sheer compassion, they've come back to life," Haisley says. "And we got to witness that."