FINALLY: Aquarium Will No Longer Capture Dolphins And Whales From The Wild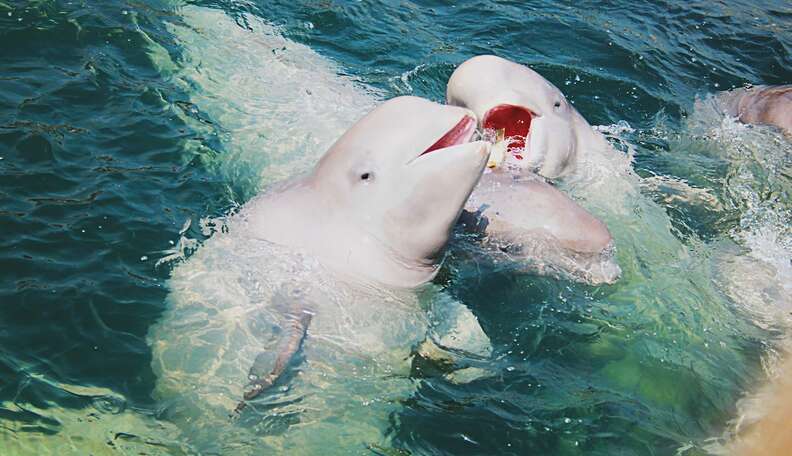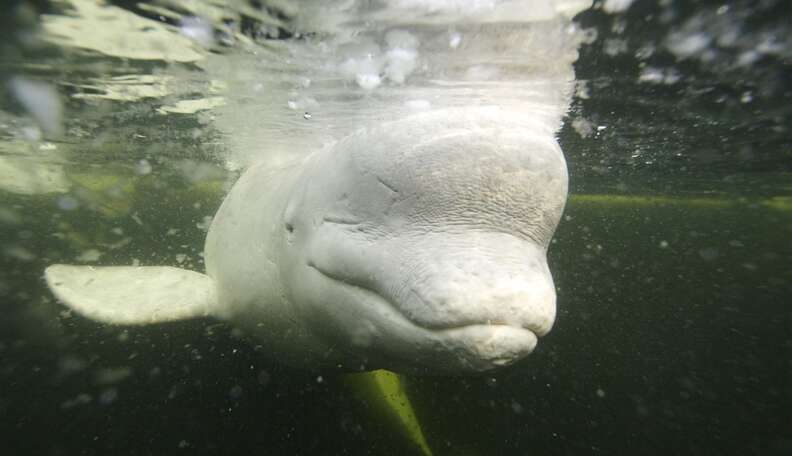 In November, the aquarium announced it would not appeal the judge's decision denying the permit. Now it is committed, however begrudgingly, to never capturing cetaceans from the wild again.
"We feel strongly we were doing what was right and lawful and that NOAA Fisheries violated their longstanding interpretation of the Marine Mammal Protection Act, which specifically stresses the importance of caring for animals at zoos and aquariums in order to not only advance science, but to encourage conservation and awareness in the millions of guests who visit these organizations," the statement read. "However, we believe NOAA's decision is precedent-setting and could be challenging for any future requests for acquisition from ocean-dwelling populations."
The aquarium had been framing its need for the wild beluga whales in terms of the threat of extinction - extinction from aquariums, that is. "The population of beluga whales in accredited North American zoological facilities is dwindling," the aquarium stated as justification for the import project. "Today, more than 23 million guests and more than one million students have been inspired by beluga whales at Georgia Aquarium in its 10 years."
In actuality, beluga whales are relatively abundant worldwide, numbering at least 150,000, and probably more. Beluga whales are also extremely social. They swim long distances together, hunt together and interact using a variety of sounds. In certain regions of Alaska, however, the population is suffering because of human activities: hunting, harvesting and devastation to the environment.
As for the 18 Russian belugas, who were caught after the Georgia Aquarium expressed its intention to import them, it is not immediately clear what their future holds.
The Georgia Aquarium did not immediately respond to The Dodo's request for comment.
Things really are getting better for marine animals. Watch a video about some of the progress below: