American politics can be a pretty fierce battleground, but even partisans agree: Barney the former first dog was perfectly big, strong, fast - and completely adorable.
Barney was apparently a subject of debate, though, on an international scale. Former President George W. Bush gave a speech to donors last weekend in Las Vegas, mostly about Obama and the Middle East, but also mentioned the Scottish terrier, who passed away in 2013. Somehow, Bush launched into an anecdote about Russian President Vladimir Putin, who dissed the dog, Bloomberg View reports.
Apparently Putin, after meeting Barney in the U.S., told Bush that his own black Lab was "bigger stronger and faster than Barney." This reportedly showed Bush that Putin didn't think in "win-win" terms.
But this is a democracy. So decide for yourself whether Barney was all the dog he should have been:
Here Barney sits in on a meeting in the Oval Office.
Then he's jet-setting on Air Force One.
Image is everything in politics. Barney knew that.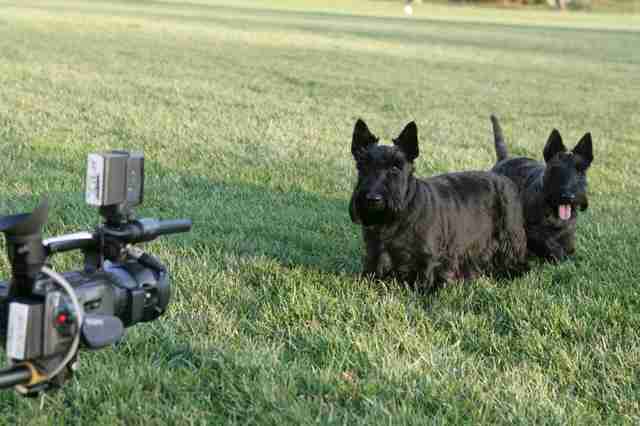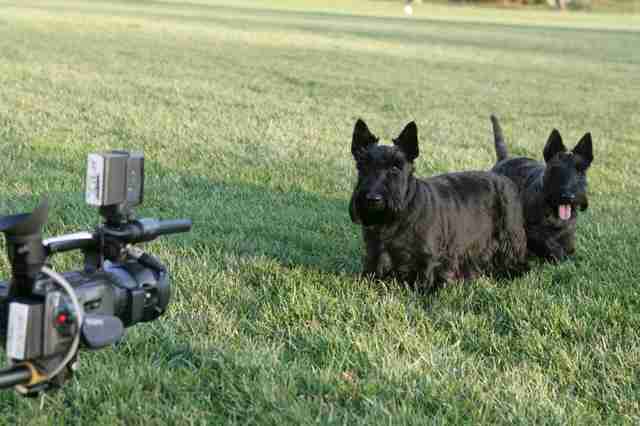 Barney always knew to show his family values.
Most Americans agree Barney was top dog ...
... and brought out the good in everyone.
No matter what anyone says.