My rescue cats are very strange!
They like to dress up as Superheros and Science Fiction characters and make Youtube videos.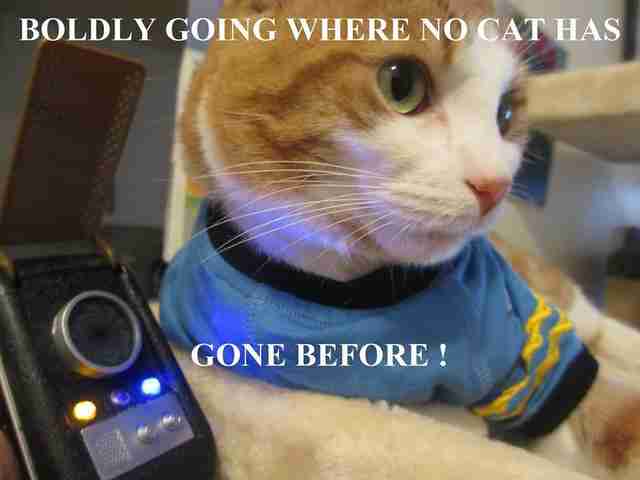 Sometimes when I come home, I find pictures on my camera of what appears to have been a Cat Geek-A-Com that they held at my place while I was gone.
Has anyone else noticed strange geeky things left on their computer or camera or found strange costumes hidden under the bed?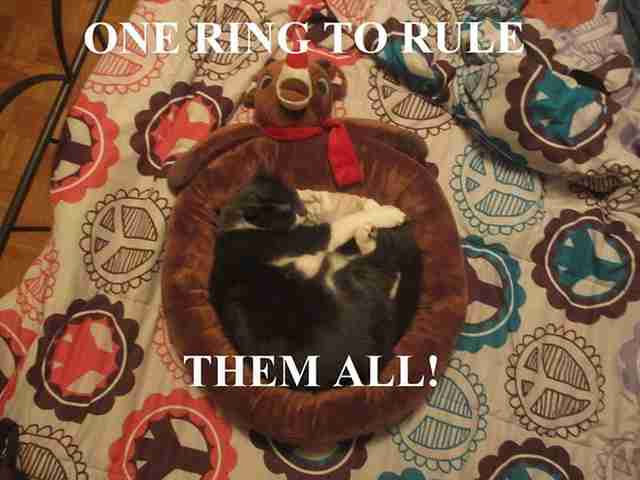 I swear this is just one more confirmation that cats are taking over the world.
Be afraid....Be very afraid!!!!!!!!!!