Someone Finally Found Him Tied Up In The Backyard
When Hugo Leiza and his roommates heard about a half-starved dog tied up in a backyard a few blocks from their Miami home, their emotions got the better of them.
They were just going to take him. Consequences, whatever.
They started out with some food and water, walking over to the house in the Liberty City area.
The dog was standing in the dirt, tied to a tree, ribs propping up sagging skin like a ragged tent.
Hugo Leiza
He barked when they appeared, but gradually let them get closer. Once they put down some food, the dog inhaled it all.
At that moment, the people who lived in the house pulled up.
"We ran out of the backyard, went around front and spoke to them," he recalls to The Dodo.
"What's up with the dog?" Leiza asked the residents.
Hugo Leiza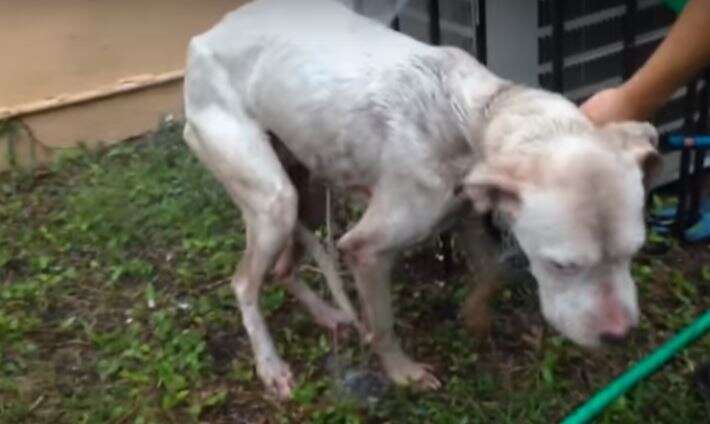 "It's my nephew's dog," the resident replied. "He left the dog when he moved out three months ago."
"You can't have him in that condition."
"You want to take him?"
"YEAH."
Hugo Leiza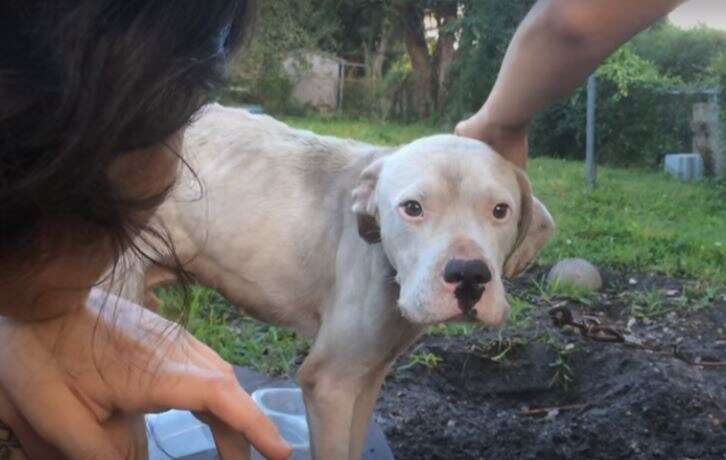 And so began the journey of a dog, who would be named Ganesh after the Hindu god known for removing obstacles and bringing fortune.
It's an apt name for a dog whose first and most pitifully profound obstacle was removed last week - a rope that may not have left his neck in months.
Hugo Leiza
"He was so happy just to be able to walk and even run for the first time in who knows how long," says Alex Carvalho in a video the friends posted on YouTube.
As for the fortune, well, you should have been there that day.
They gave him a bath and "scrubbed him down really good."
He got a coconut oil treatment.
Hugo Leiza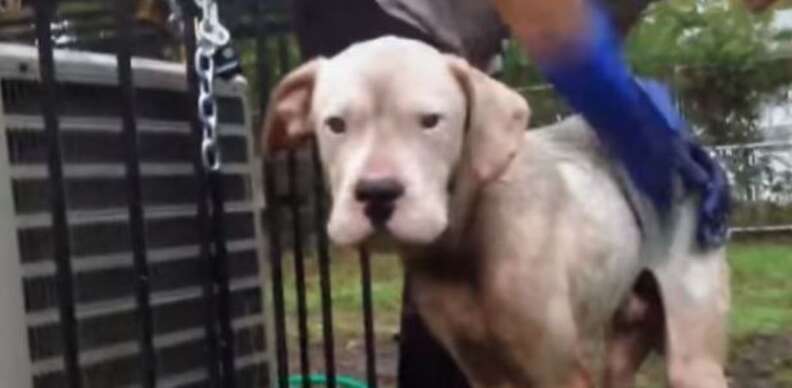 He got hugs. He got love.
Hugo Leiza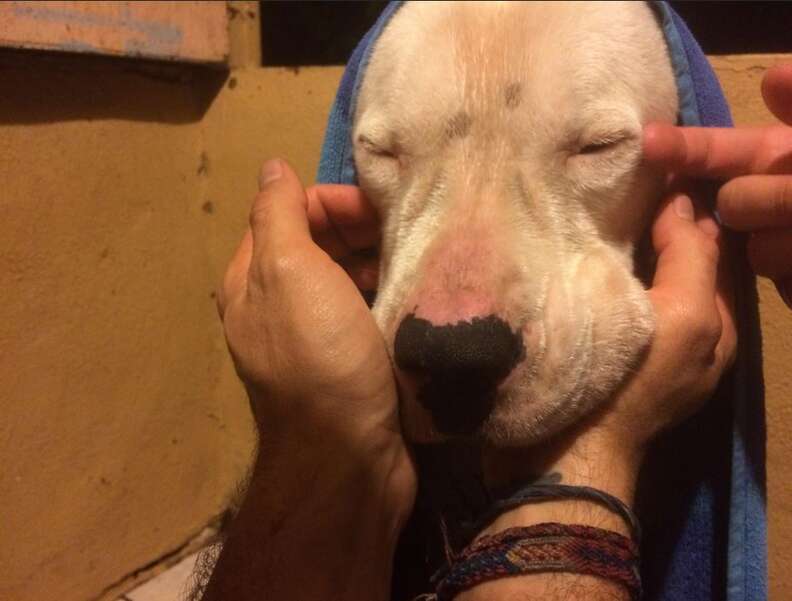 And he gave it all back in spades.
Hugo Leiza
They called animal control. But unsure of what would become of Ganesh, they didn't file a report. Instead, they got in touch with Good Karma Pet Rescue.
"They know a lot more about this kind of thing than we do," Leiza says. "They rescue dogs all the time."
The rescue will help find Ganesh a permanent home. For now, he has a slew of veterinary appointments ahead of him. He'll be available for adoption once he's healthy.
Hugo Leiza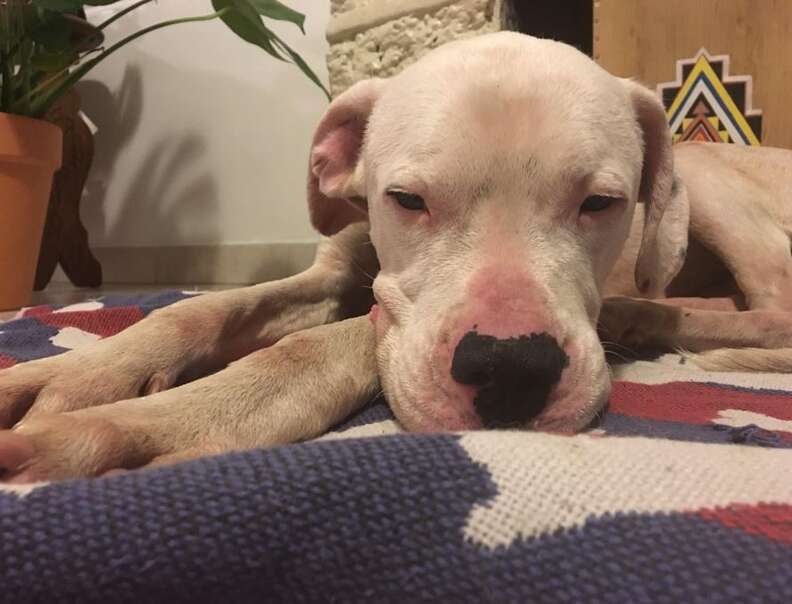 But until then, he won't be at the end of some forgotten rope. He will be living with the four roommates who saved him - Alex Carvalho, Hugo Leiza, Ste Hernandez and Alejandro Valencia.
The friends have set up a GoFundMe page to help raise funds for Ganesh's rehabilitation, and, as they say, keeping him "happy and free for all his doggy years."