The Anti-Poaching Drones Of The Future Might Look Something Like This
But Chew gives the coming generations of Africa's "Big Five" some high-tech help. He imagines teams of drones, based on the animals they're meant to protect, keeping an electric eye out for illegal hunting.
The idea that robots could stop poachers may seem like the premise of James Cameron's next movie, but it's grounded in real-life methods. "The inspiration to the series was the use of drones being deployed to aid in anti-poaching efforts," says Chew, a Los Angeles-based concept artist and illustrator, in an email to The Dodo. He cites, in particular, videos of drones combating rhino and elephant poaching.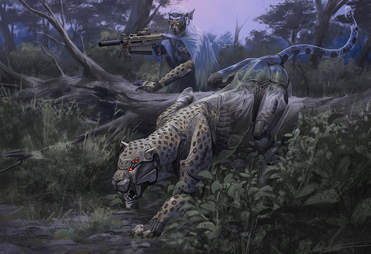 Depicting endangered animals helps Chew focus on a few of the "thousands and thousands" of species he would find interesting to draw. "Animals are fascinating with all kinds of unique characteristics, traits, and ways of living that I find informative and inspirational. It's fun to riff off of these ideas and put them in a different context."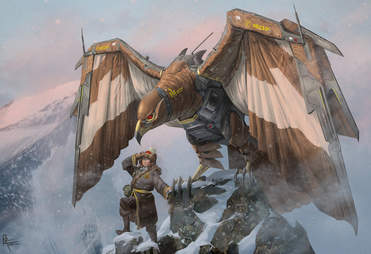 "Being a big fan of sci-fiction and animals," he says, "I found this to be the perfect opportunity to combine the two elements into something both meaningful and exciting at the same time."