Fur & Feathers & Freakin' Rock Stars!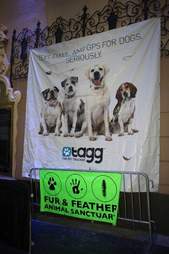 Nancy Sayle is a committed human and animal welfare advocate with a consistent activism/advocacy ethic and message, and I am grateful to have been introduced to her. She understands that to truly be able to grasp the plight of animals, one must really understand the interdependence amongst all living things.

In recent years, the music industry veteran has been stricken with serious chronic and acute, life-threatening illnesses, and yet, has remained firmly committed to helping charities she has founded on behalf of both people and the voiceless.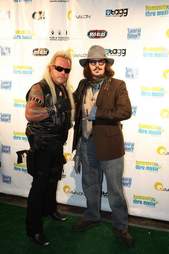 As of late Nancy, has been campaigning for pets in need. She knows that rock stars aren't the only ones in LA who need to jump on their touring buses and hightail it out of town when the fire season erupts in Southern California and so she and her rock n' roll buddies are taking action.
During extensive droughts, like those recently experienced on the West Coast, the infamous Santa Anna winds, known as devil winds, commonly fan fires that are generated (often spontaneously) in and around the Los Angeles Basin.

Since Nancy is the founding CEO of Fur & Feather Animal Sanctuary in Chatsworth, California she's well aware that when it comes to the fires, thousands of homeless animals, in addition to those who are lucky enough to have homes, often need help with evacuation. With a mission of "protecting the health and safety of animals by providing charitable assistance in our no-kill shelter for all animals," it is imperative for Fur and Feather Animal Sanctuary to have a contingency plan in place in the event of a man made or natural disaster.

In the case of fire, sanctuaries need to evacuate animals and transport them to safe refuge. So Nancy and her board of Rock Star wives, including those of the rock bands Warrant, GnR and Rob Zombie's band have pledged to find adoption vehicles that can also be used for emergency evacuations.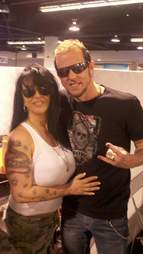 The wives are listed as "Rescue Angels" on the sanctuary's website and include Vene Dixon, Rita Lowery, Caroline Adler and Avery Sarzo. Specifically, they are seeking funding for what they are calling the "Rescue Waggin' 911" mobile RV to use for transporting animals to and from shelters and the sanctuary and for evacuation purposes. Nancy and the "Rescue Angels" would love it if you joined their Facebook page for the Sanctuary:
https://www.facebook.com/furfeather