"Full Metal Jacket" Star Spurs Outrage For Killing Lions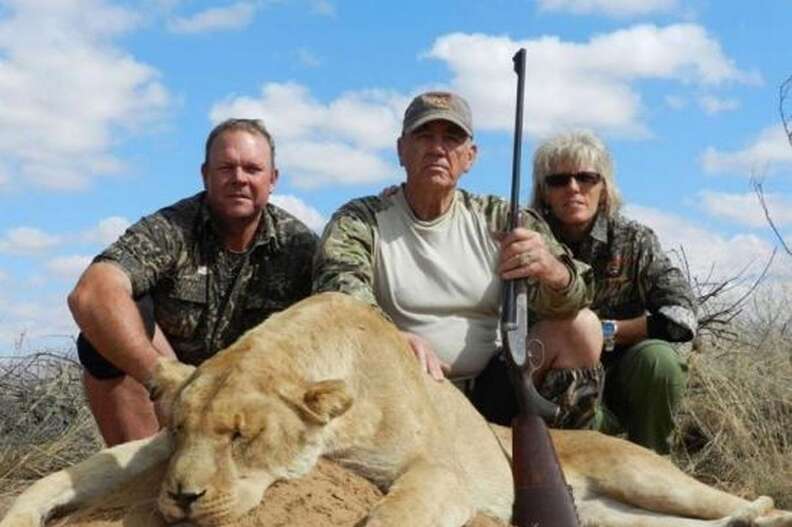 <p><a href="http://www.mirror.co.uk/news/world-news/r-lee-ermeys-lion-kill-2999451">Facebook</a></p>
Actor R. Lee Ermey, best remembered for his roles in Toy Story and Full Metal Jacket, has been labeled "cowardly and cruel" after proudly sharing a photos of himself posed with a lion and lioness he shot on a hunting expedition in Africa.
Dr. Pieter Kat, a conservationist with LionAid, says he's disgusted by Ermey's apparent celebration of killing lions, a species which has declined from 200,000 to just 20,000 in the last 50 years.
"It's not hunting. You're not tracking these animals through the savannah or anything like that, there's no skill involved. It's about as difficult as shooting a cow in a field – it's just an ego trip," Kat tells the Independent.
"It's not hunting, it's just killing. You can even choose what lion you want to kill beforehand from pictures, like a menu."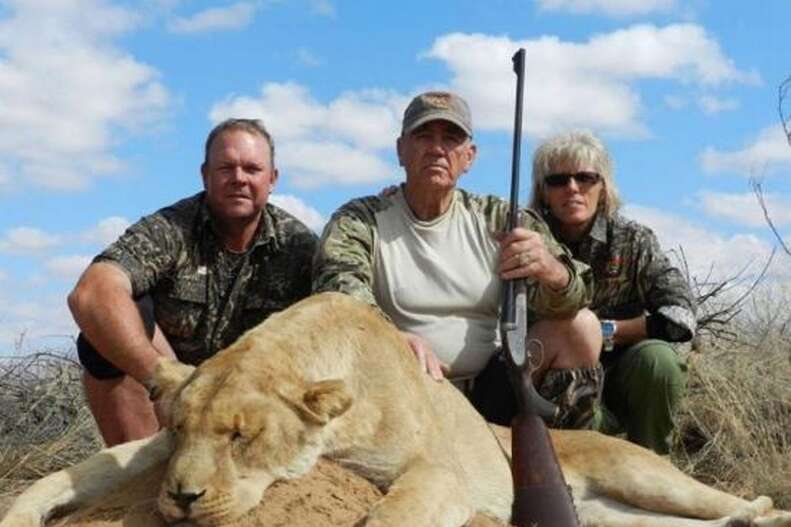 Ermey is the latest in a series of high-profile figures facing criticism for trophy hunting lions, a practice animal activists say is "devoid of honor." Last November, television presenter Melissa Bachman generated an uproar after posting similar photos from a trophy lion hunt.
While African lions are not considered an endangered species, some believe that the listing is inevitable as their numbers continue to decline from various human threats, including trophy hunts which claims the lives of hundreds of lions each year.